LeBron James Agent To The Lakers: 'Let's Talk'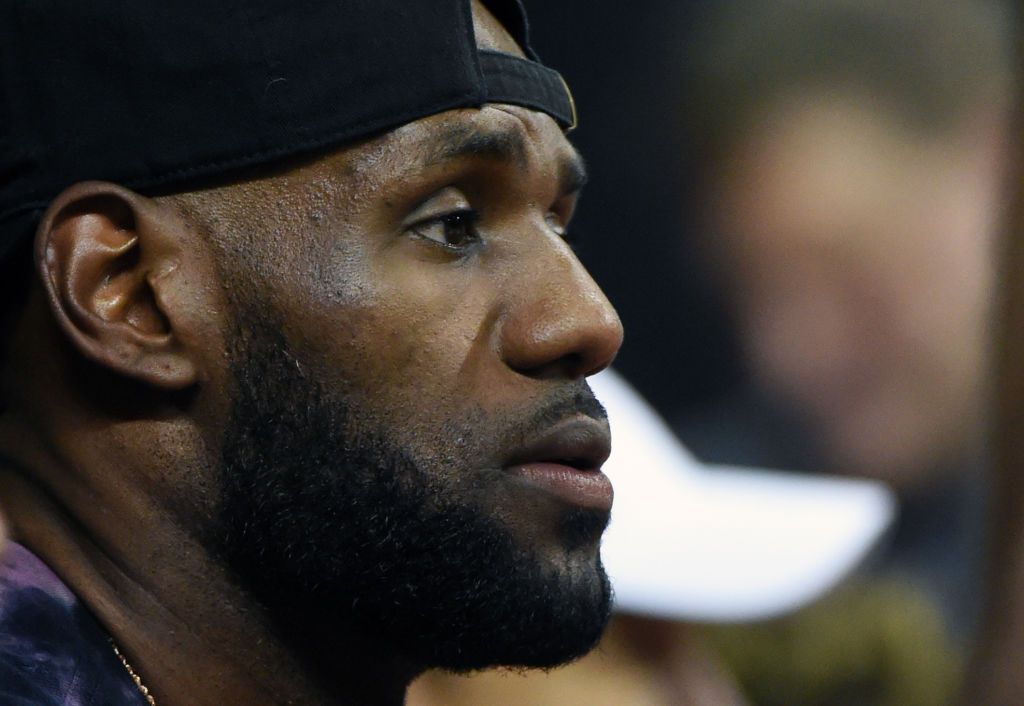 LeBron James's future with the Cleveland Cavaliers has been thrown further into doubt after the NBA star's agent reportedly entered talks with the Lakers.
James will be able to opt out of his contract with the Cavaliers next summer, and speculation over whether he will choose to exercise that right has grown this summer.
He has been linked to the Houston Rockets, Miami Heat and the Lakers, whom James's agent, Rich Paul, reportedly has been speaking with.
Serena Winters, a reporter for LakersNation.com, tweeted that Paul had spoken with Lakers General Manager Rob Pelinka. She wrote, "Rob Pelinka says agent Rich Paul contacted him, noticing how patient the Lakers have been with their cap space: 'Let's talk.'"
James has reportedly grown frustrated with how the offseason has gone at Cleveland. After the team lost the NBA championship to the Golden State Warriors, 4-1 in the Finals, James saw David Griffin fired as general manager by Cavs Chairman Dan Gilbert.
Related: LeBron James isn't actually the NBA's most wanted player
Since then, all has been quiet in Cleveland. The team added veteran point guard José Calderón and small forward Jeff Green to the roster but missed out on Gordon Hayward, who signed with Boston to boost the Celtics.
Earlier this week, USA Today reported that James had become frustrated at how passive the Cavs' front office has been this summer. The 32-year-old expected his team to be aggressive in luring free agents to the team.
Related: Could LeBron James leave the Cavs over the sluggish offseason?
James does have three years left on his contract but can opt out at the end of the 2017-18 season, a subject that may be up for discussion between Paul and Pelinka this summer.
Paul does represent other players, including Eric Bledsoe and John Wall, however. So James may not be the focal point of the meeting.