Lewis Hamilton Wasn't A Team Player Last Year, Says Nico Rosberg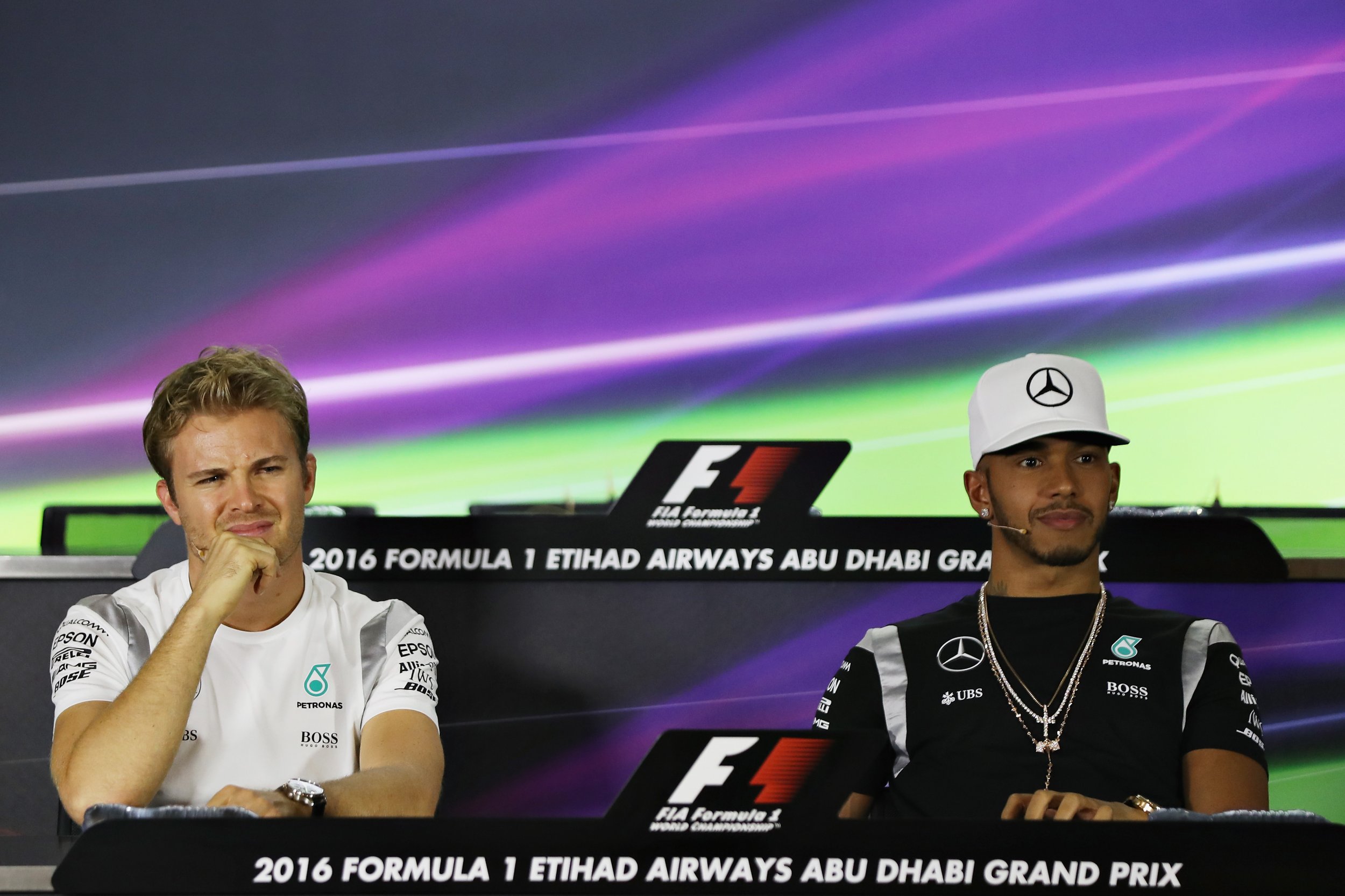 Retired Formula One world champion Nico Rosberg has criticized Lewis Hamilton's lack of team ethics in last year's world championship.
Rosberg wrapped up the Formula One drivers' title in November at the Abu Dhabi grand prix in the final of the season—retiring five days later.
Mercedes teammate Hamilton had attempted to back Rosberg into the chasing pack as he looked to snatch the championship away. Team principal Toto Wolff had told the British driver to speed up but Hamilton refused.
"Well, it was not right what [Lewis] did," Rosberg, 31, told U.S. television show In Depth. "Because in the end, we're driving according to certain guidelines that are given to us by the team.
"And I respected those guidelines, because in Monaco we had exactly a similar situation where I was second, he was third, and I was driving too slow — just as he was in Abu Dhabi. And so we were risking a good team result, so the team wanted me to let him past.
Read more: Newsweek 's exclusive interview with Red Bull chief Christian Horner
"And I just did straightaway — let him past. And he got the race win, which helped him in the championship fight as well, ironically. And so it was the same situation in Abu Dhabi and he didn't abide by those rules, so from a team's perspective for sure that was not the right thing to do but from an individual I can understand why he wanted to try something."
Rosberg is still working with the Mercedes team as an ambassador, and was with the German team at testing in Barcelona earlier in the month.
On Sunday, Mercedes will line up at the Australian Grand Prix in Melbourne, the first race of the season, as three-time reigning champion.