Jurgen Klopp: Liverpool Boss Rues Missed Opportunities Against Tottenham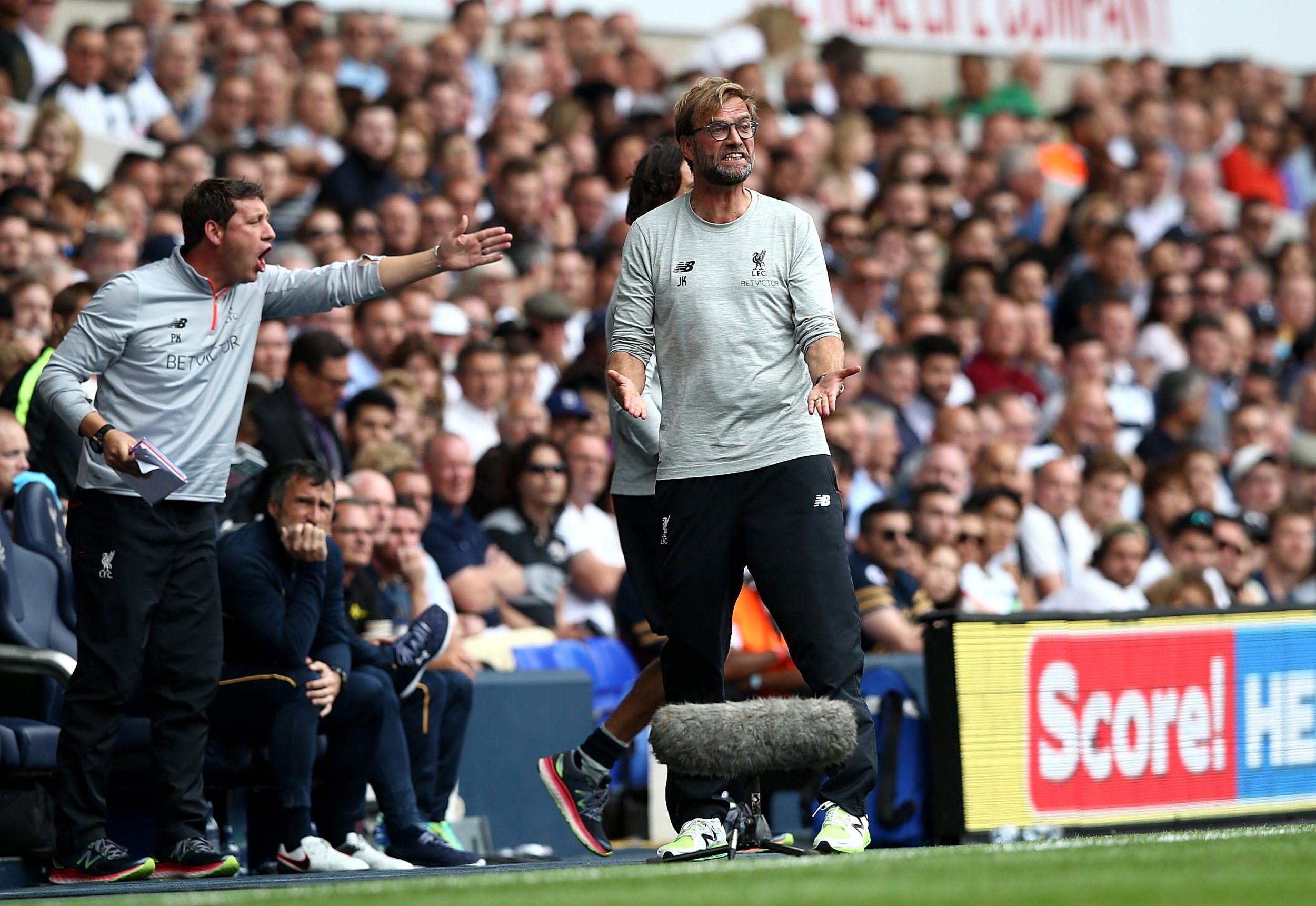 Liverpool manager Jurgen Klopp expressed disappointment at seeing his side take four points from three games after seeing a one-goal advantage slip against Tottenham Hotspur.
A first-half penalty, dispatched by James Milner at White Hart Lane, had given the visitors a commanding lead at half-time but Danny Rose equalized for the hosts to share the points.
Klopp believes his team has been close to producing winning performances this season, having watched a 2-0 defeat to Burnley last weekend and the draw here.
"This game showed again what we can do, how we can play," he said. "It was not just pressing and thing like this. We did it really good, we were flexible in offence, defending and played good football.
"After the game we analyse and we can't believe how big the opportunities would have been with one more pass. I wish we would have won it but we have to accept the point and that's no problem because it's Tottenham. They scored the goal and could have won too."
Sadio Mane, signed from Southampton in the summer, has fast become one of the key players in Liverpool's line-up.
After troubling Michel Vorm, Tottenham's goalkeeper deputising for the injured Hugo Lloris, Mane looked to have finally beaten the Dutchman but to see his goal ruled out.
After being told Mane had, in fact, been on side, Klopp said: "Was it? Oh my god!" Hands thrown in the air. "What can I say? It was a wonderful goal, brilliant play. That's not cool.
"Sitting here with four points after three games is not what I wanted but that's how it is. Now this is our base, and we have to build on it."