Jurgen Klopp: I Don't Listen To The Neville Brothers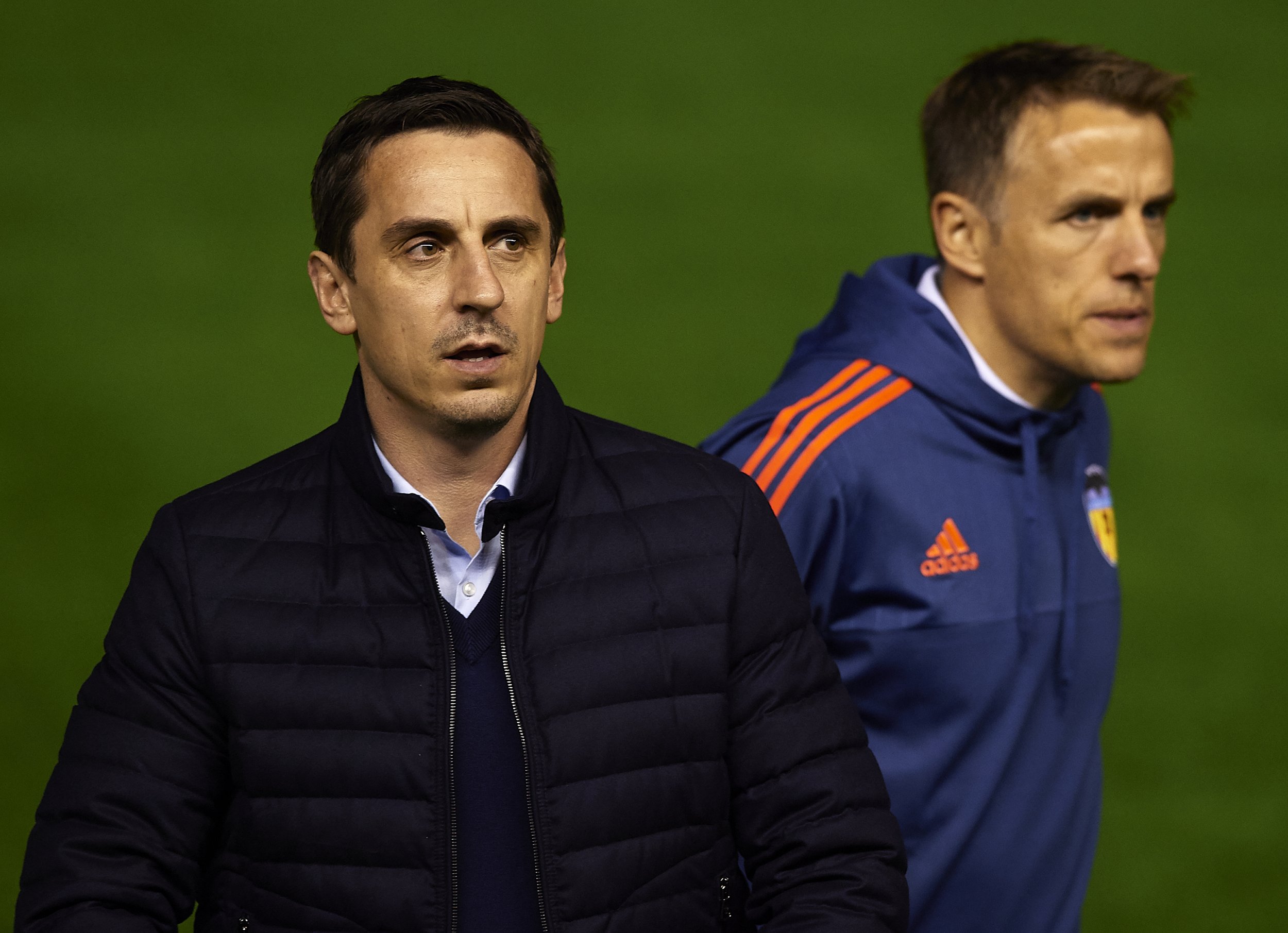 Liverpool manager Jurgen Klopp has hit out at former Manchester United players Gary and Phil Neville for criticizing his first-choice goalkeeper Loris Karius.
Klopp believes the brothers' criticism of the 23-year-old shot-stopper, who replaced Simon Mignolet in goal, is part of an agenda to derail Liverpool's Premier League title challenge.
A mistake from Karius in Liverpool's 4-3 defeat to Bournemouth received criticism from Gary plus former Liverpool defender Jamie Carragher, while Phil told the German to "keep your mouth shut" after doing an interview with the Daily Mail.
"The pundits are former players and a lot of them forgot obviously completely how it felt when they got criticized—and especially the Neville brothers," Klopp said.
"I have to say the one who was a manager, he obviously should know that too much criticism never helps but he's not interested in helping a Liverpool player I can imagine. But that makes the things he says not more sensible.
"He showed he struggled with a job to judge players, why do we let them talk about players on television?
"The only thing I can do is I don't listen to them. I'm pretty sure Carra doesn't speak too positively about Man United players and obviously the Neville brothers don't like Liverpool, and if they can cause bigger problems than we already have, I think they'll try it—that's all."
Karius was also deemed to be at fault by Carragher on Sunday when he was beaten by a Dimitri Payet free-kick in Liverpool's 2-2 draw with West Ham.
Klopp's side is now seven points short of Premier League leaders Chelsea.