Liverpool: Is Jurgen Klopp's Team Finally Capable Of Winning the Premier League Title?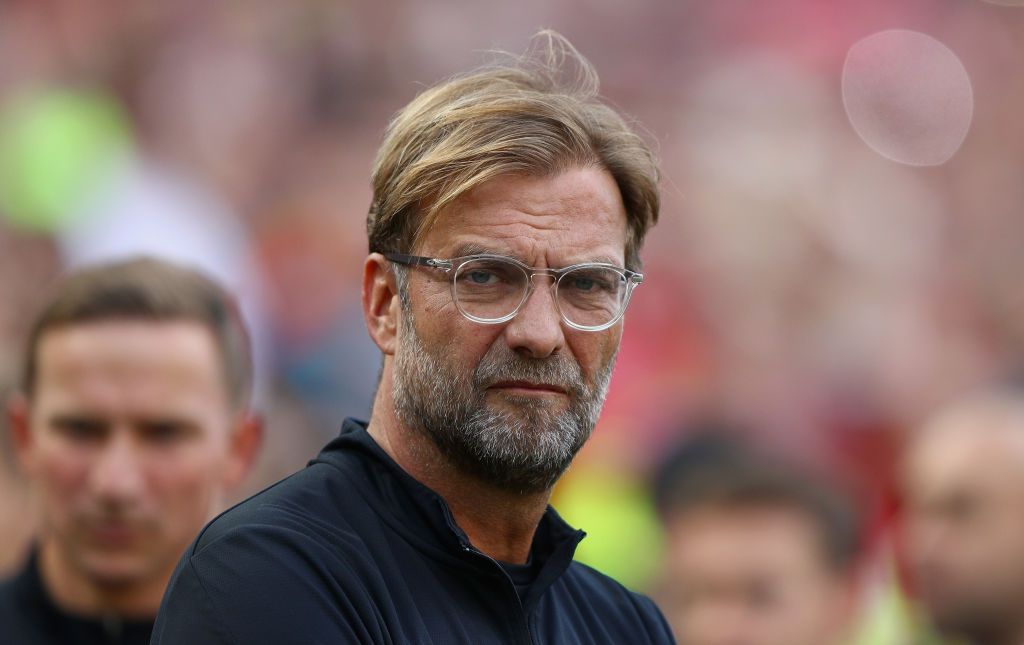 On May 21, Jurgen Klopp stood in the tunnel at Anfield stadium, chest puffed out, bearing that famous toothy grin. His Liverpool team had just beaten Middlesbrough 3-0 in the final game of the Premier League season, condemning Aitor Karanka's team to the Championship and securing its place in the 2017-18 Champions League, and Klopp couldn't wait to get going again.
"I'm really looking forward to next season," Klopp told the BBC. "I think we have created a wonderful base. The better you're organized, the more you feel free to do special things in offense."
Little under three months on, Klopp has seen his team make gradual advances with improvements in his squad via key signings. But each high has been accompanied by frustration.
Just days after the Premier League season came to a close, it seemed inevitable that Virgil van Dijk would be unveiled as Liverpool's first signing of the summer. The rumors swirling around the Dutch defender were strong, while Liverpool's interest was clear—willing to pay £60 million for him. So much interest, in fact, that Southampton ended up reporting the Anfield club to the Premier League.
Van Dijk's move to Merseyside is still possible; the Dutch defender released a statement on Monday expressing his frustration on the south coast and his desire to "play European football again and challenge for major honors."
However, Klopp's biggest concern heading into the final three weeks of the transfer window is not about incoming players but outgoing. After Neymar's dramatic £198 million move from Barcelona to Paris Saint-Germain last week, the Catalan club is after a replacement and Philippe Coutinho seems to be the chosen one.
Related: Liverpool identifies Philippe Coutinho replacement as Barcelona interest grows
Reports, including one in The Times, say Barcelona will table an offer of £120 million to take Coutinho from Anfield to the Camp Nou stadium. Klopp insists he will not sell the Brazilian; he is too valuable to the manager's cause. But the lure of Barcelona may be too tempting for Coutinho to resist.
The one main deal that Liverpool has completed this summer was the signing of Mohamed Salah, the Egyptian winger who had an uncomfortable experience with English football after two years at Chelsea. But Klopp believes he brings everything Liverpool requires.
"We said after last season," Klopp said in July, "there are a few things we would try to involve in an already really good squad. One of the things is speed, being kind of a finisher, preparing chances, making goals and all that stuff. He brings all this in."
And Salah has had a positive start to life in the famous red jersey, scoring in a 2-1 win over Leicester City in Hong Kong and in the 3-0 victory over Hertha Berlin. Those two matches were part of a successful preseason for Liverpool that saw the team win six matches and lose just once, to Atlético Madrid on penalties.
Three times Dominic Solanke appeared on the scoresheet during preseason for Liverpool. Solanke, 19, joined Liverpool this summer from Chelsea for £3 million after 12 years being developed at the west London club's academy, growing frustrated at the lack of opportunity at Stamford Bridge.
Both signings have had an immediate impact on Klopp's team, while the return of Sadio Mané has added even more strength heading into the new season this weekend. Liverpool travels to Vicarage Road stadium on Saturday to take on Marco Silva's Watford in what Klopp will hope will be the start of a Premier League title-winning campaign.
The German coach insists that he is happy with his squad; he will not make signings for the sake of making signings. But while Jose Mourinho has strengthened his Manchester United core, Pep Guardiola has spent £250 million on bolstering his squad, and Liverpool is relying on small additions to propel itself up the table.
Liverpool's weakness last season was the so-called lesser opposition in the Premier League. Five of the six defeats in the league came against teams that finished in the bottom half of the table, while the sixth was the 4-3 thriller with Eddie Howe's Bournemouth. The absence of a boisterous striker at Anfield has stuck out, but Klopp remains committed to his approach to football.
And it has shown progress, taking Liverpool to two finals—the League Cup and Europa League—in almost two years of the German's tenure at Anfield, but perhaps not quite enough. After all, the Merseyside faithful want to touch silverware.