Pep Guardiola Reveals How Manchester City Has Changed Since Last Season—Full Transcript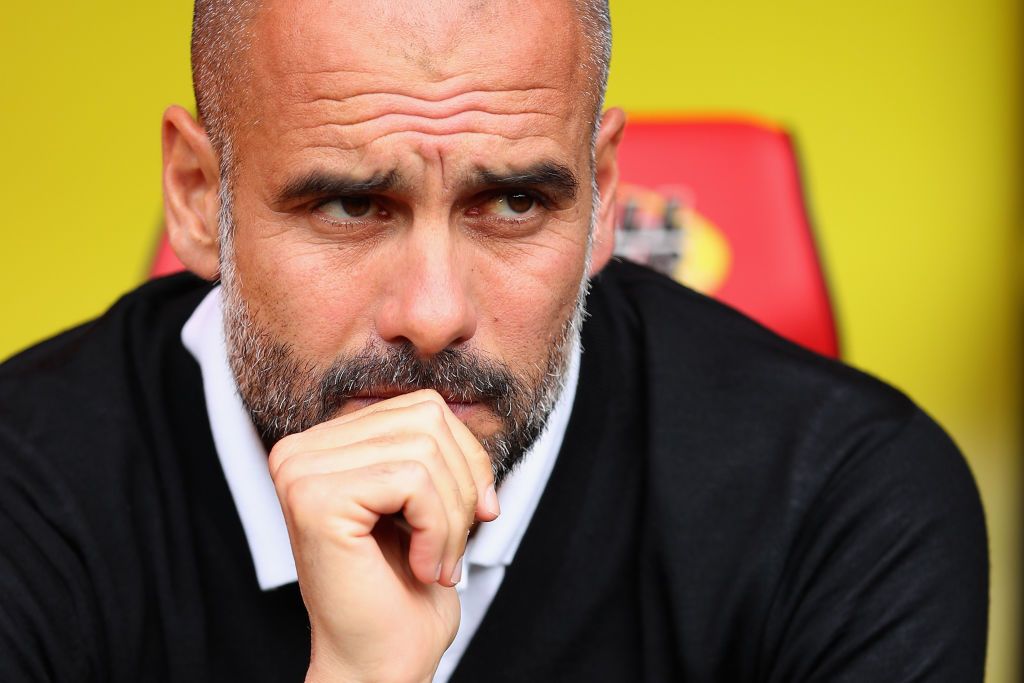 Pep Guardiola lauded the progress of his Manchester City team after reaching the top of the Premier League on Saturday after demolishing Watford 6-0 at Vicarage Road.
Guardiola, who took over from Manuel Pellegrini at City last summer, led the Premier League last September after winning his first 10 games as manager at the Etihad Stadium.
But City ended up finishing third in the table, behind champion Chelsea and runner-up Tottenham, seeing Guardiola finish his first season without a trophy.
Here is the full transcript of everything Guardiola had to say after the game, including development since last season, the prolific Sergio Aguero and the importance of goal difference after scoring 15 goals in one week:
On easing past Watford…
We played really good, especially [as it is] always complicated after playing in the Champions League game away [on Wednesday, beating Feyenoord 4-0] three days [ago], not four. [Then,] away again to Watford who were unbeaten until now, with a top manager. [Marco Silva] showed that last season with Hull City the way he works, but of course the result is important but the way we play, I am so happy.
On Sergio Aguero's hat-trick and giving Raheem Sterling the penalty kick…
I like penalty takers [to take them] but I understand why he gave the penalty [away] and Sergio shows again what a good guy he is and I am so happy Sergio could score one goal, by dribbling [past] one or two players and score a good goal. Of course the hat-trick is not easy; he did it and all the credit.
Related: Five Things We Learned as Pep Guardiola's Manchester City Eased Past Watford to Go Top of The Premier League
On Aguero being two goals away from level City's goalscoring record…
Hopefully we can make a good celebration. Hopefully the club can do that in the stadium before the game because he is a legend, he is a part of the history of the club so that's good, that's good for him.
On sustaining the goalscoring form…
I would say it's not easy. Sometimes you have weeks in that way. I am curious about how we are going to react in that situation, hopefully we are going to keep the team spirit but it doesn't matter who plays.
On the importance of goals to have an advantage of Manchester United…
Now it is not important. Of course it is important to score goals. The last few games, we play to play good; after always, always, always the result is the consequence of how you play. Sometimes you can win one day for any circumstances, but normally when you play that level you will score goals and keep a clean sheet. We suffer with the throw ins and free kicks and throw ins because [Watford] are the master of that. They score two goals from corners against Liverpool, two against Southampton last week after throw ins from Holebas.
On enjoying the game…
I'm a spectator like you, I am more involved than you. But when I sit there I like. All the managers not just me, all the managers like to see their team play good. That's why it's credit the players, credit the club. Day by day I say thank you to the club.
How this season compares to the start for City last year…
So last season we won because of the new enthusiasm, new manager, new players, everybody expecting good [things]. Some games we won because we are new. Now, we are stable: they know me better, I know them better, we do stuff better. And of course we have many many things we are able to do. We started last season but we put the right pieces for new players [this summer], they come to help us to be better. But many many things we tried to do last season with high pressing, built up.