Manchester United Legend Gary Neville Labels Arsenal Stars as 'Lazy'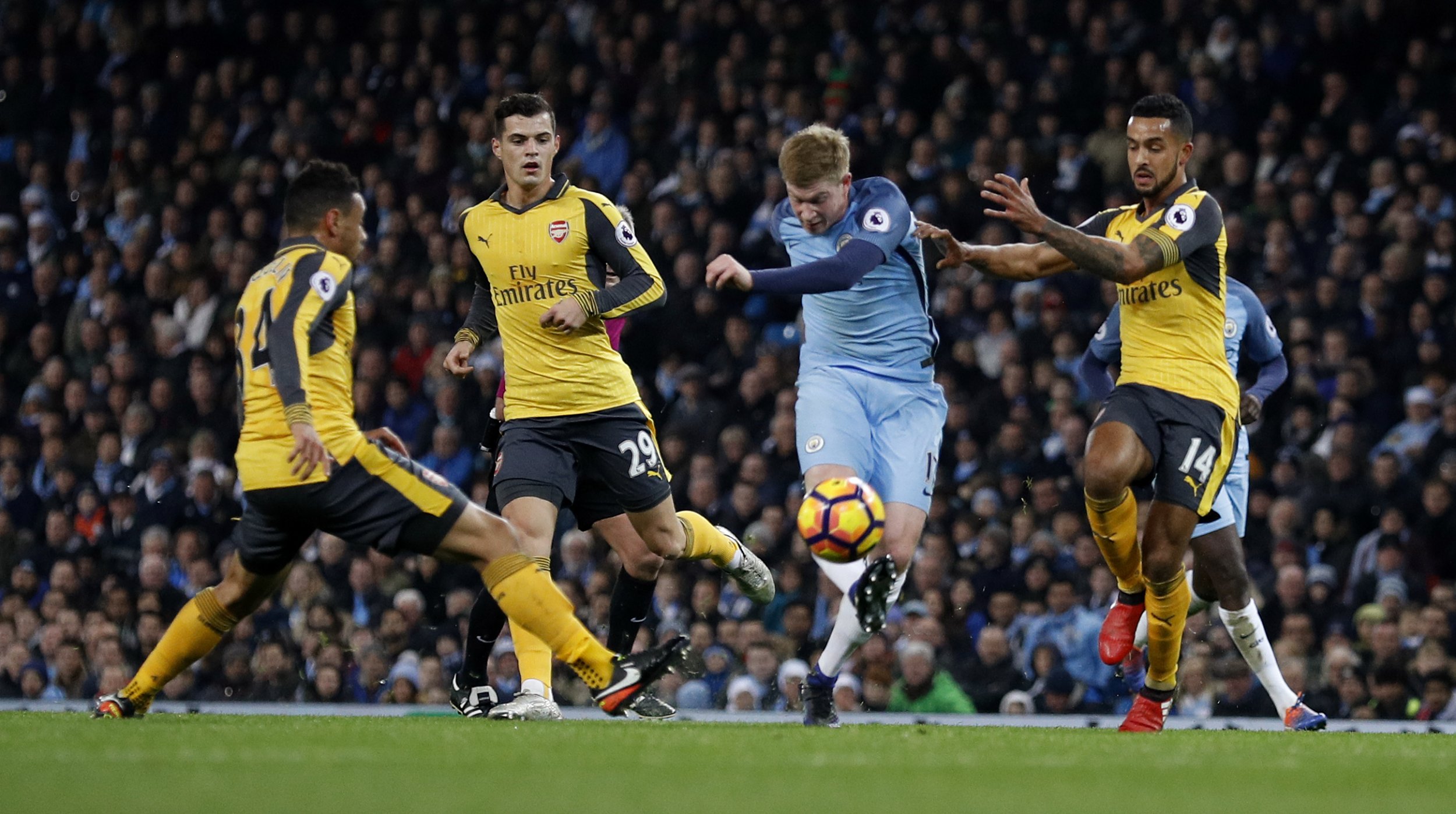 Gary Neville believes there is something "fundamentally wrong" at Arsenal, describing the team's defense as lazy after a 2-1 defeat to Manchester City on Sunday.
The result at the Etihad Stadium was Arsenal's second in a week, coming from a winning position after surrendering a 1-0 lead to Everton at Goodison Park on December 13.
Neville, a pundit on Sky Sports in the UK, criticized the lack of effort shown from Arsene Wenger's team in the north-west battle between title contenders.
"Arsenal's players look absolutely knackered [tired], shot to pieces," Neville said on Monday Night Football. "It was walking pace. You never walk on a football pitch. These players do normally put a shift in, they might not be the mentally toughest players in the world, but there is something fundamentally wrong."
Hector Bellerin, the Spanish right-back, was the only positive member of the defensive line for Neville.
"The back four is lazy, no doubt," he added. "You always want your full backs going out and your wide player staying in. [Nacho] Monreal jogs, walks, plays as a third center-back."
Arsenal, who are currently fourth-placed in the Premier League, are next set to host West Bromwich Albion at the Emirates Stadium on Boxing Day (December 26).