Jose Mourinho: Manchester United Manager Dedicates Victory to Louis van Gaal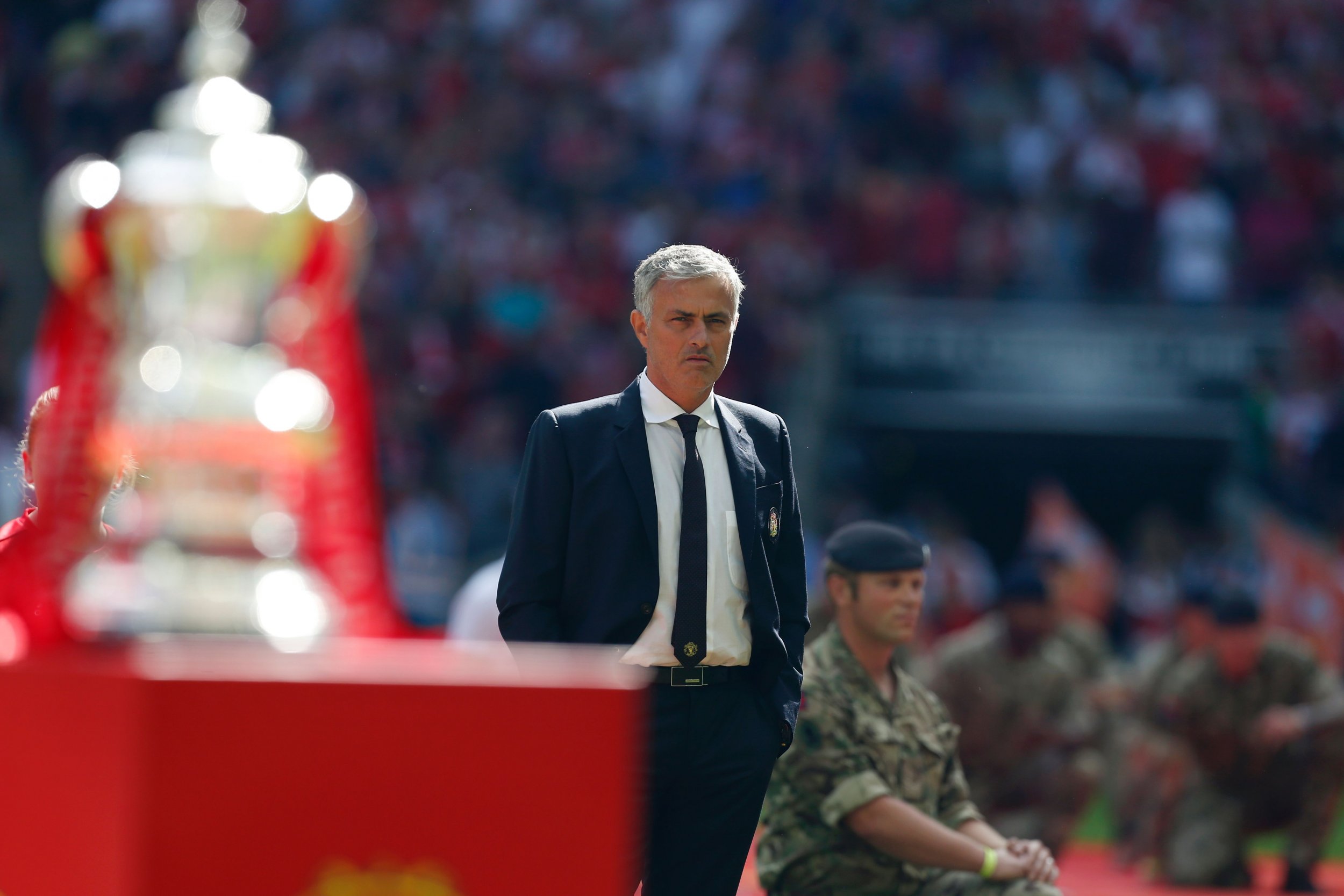 Jose Mourinho paid tribute to his predecessor Louis van Gaal after securing his first trophy as Manchester United manager in the Community Shield.
A late Zlatan Ibrahimovic header, on his competitive debut for United, saw Mourinho's team beat Premier League holders Leicester City 2-1 in the season's curtain-raiser at Wembley Stadium.
But the Portuguese was keen to point out that had his former boss Van Gaal not won the FA Cup in May, just a few weeks before he was sacked, Mourinho would not have been a contender.
"I dedicate the victory to Louis van Gaal because without him we wouldn't be here celebrating," Mourinho said.
"I lead many trophies to other managers to win after me and no one remembers that they were there because of me. But I remember that I win this trophy because someone was here before me."
A goal of individual brilliance saw Jesse Lingard put United ahead before Jamie Vardy equalized for Leicester following a Marouane Fellaini mistake just after half-time.
Despite the win, Mourinho recognized that his team was not at its optimum level yet with only a week to go until the Premier League season begins for United at Bournemouth.
"At this moment we are not a super team, just a team with a super desire who want to work" he said.
"My ambition is a stupid ambition. I have to confess because it is an impossible ambition. It is to win every game. Now, [it] is against Bournemouth, which is a difficult game.
"It is a very stupid motivation but, if you look in a different perspective, it is what we have to do."
Claudio Ranieri, however, has hit the restart button for Leicester City. Just as he did in the club's title-winning campaign, Ranieri says the target for Leicester is retaining its Premier League status.
"40 points [is our aim for this season]," Ranieiri said. "I restart with the same philosophy, the same humility; 40 points, then we start to think how far until the end of the season, and we see.
"I was, and I am, very curious to see Leicester, see what we can do this season. If one of you think Leicester have to fight against United, City, blah, blah, blah, then you make mistake because we have to restart."
New signings Ahmed Musa and Nampalys Mendy impressed for Ranieri's side, and the Foxes boss insisted he was happy with his squad heading into the new season.
"I don't tell you, 'Yes, we are looking.' But if something good for us happens, then OK, why not?"