José Mourinho Has Bizarre Reaction to Manchester United Defeat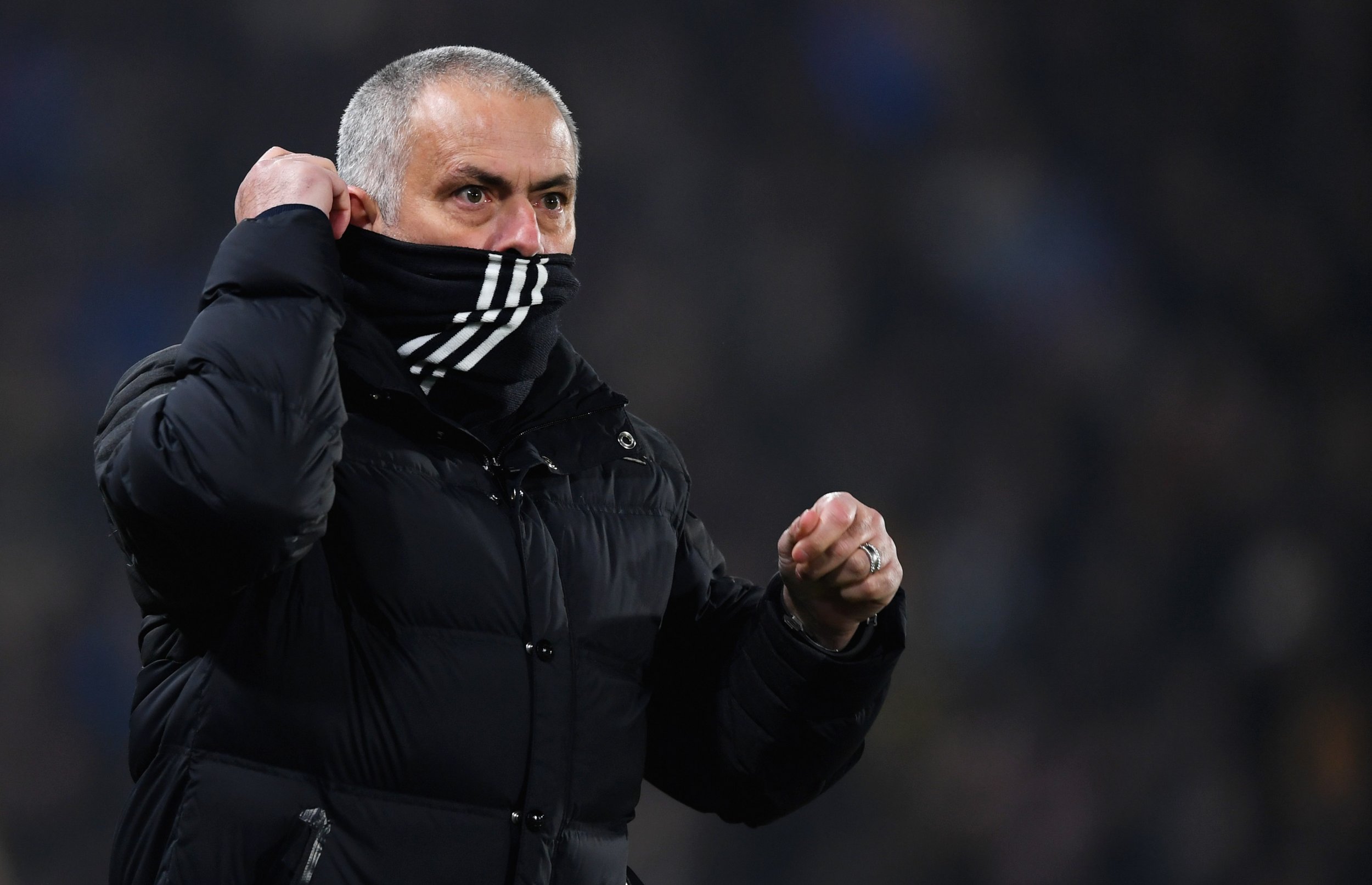 José Mourinho refused to accept Manchester United was beaten by Hull on Thursday night, insisting his team retains its unbeaten record.
Despite losing 2-1 at the KCOM Stadium, Mourinho's team advanced to the EFL Cup final, having won the first leg 2-0. Manchester United and Mourinho face their first cup final against Southampton.
But the Portuguese boss was in no mood for celebration. "We didn't lose, it was 1-1," he insisted. "I only saw two goals. I saw a [Paul] Pogba goal and their goal, a fantastic goal.
"It was 101, we are still unbeaten. I think 18 matches unbeaten is amazing.
"I didn't see Hull's first goal. We celebrate, we are in the final. I don't want to speak about the penalty or the performance."
After Southampton beat Liverpool in the other semifinal on Wednesday night, Manchester United will meet Claude Puel's side in the final at Wembley Stadium on February 26.
Mourinho's team has hit a slight dip in form lately, though. After winning nine consecutive games, United has been without a win in the last three matches. A 1-1 draw with Liverpool was repeated against Stoke City.
On Sunday, Mourinho's team will turn to the FA Cup, in which it hosts Wigan at Old Trafford in the fourth round of the competition.