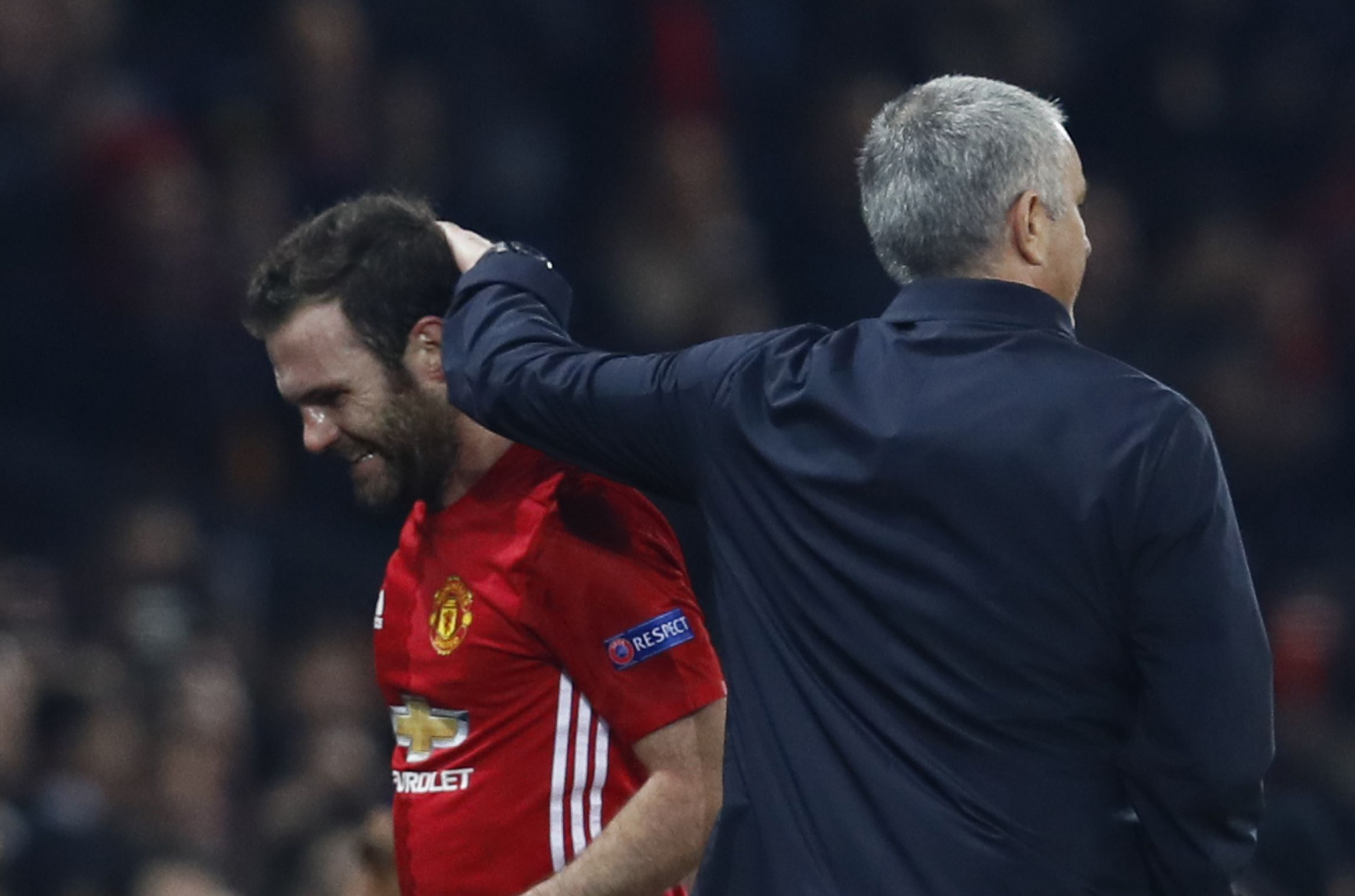 Published
Juan Mata insists he and José Mourinho did not fall out when the former Chelsea midfielder was sold to Manchester United in 2014.
Mata, a two-time Chelsea Player of the Year, was unwanted by Mourinho when he returned to Stamford Bridge in 2013, and he sold the Spaniard to Old Trafford in the January window.
But, now, the two have been reunited and Mata has proved to be a pivotal part of Mourinho's first-team in the north-west of England.
"Sometimes in life and in football as well, change comes and you have to embrace it," Mata told BBC's Premier League Show. "When José came I was not playing a lot. I had the chance to go to another great club and it was a good offer for Chelsea as well so that's how it worked.
"No, [there was no fall out] no I think it was a football reason or a style or something like that but we never had a personal problem. We are working together now and it's going fine.
"I was on holiday [when news broke that Mourinho was joining United] and it was like, 'OK let's embrace and let's go for it. Let's try to play the best football, let's train as I always train.'"
After progressing to the last 16 of the Europa League on Thursday night, with a 1-0 win over St-Etienne on Thursday, Mata and Mourinho look to their first cup final together.
Manchester United travels south to Wembley Stadium for the EFL Cup final against Claude Puel's Southampton.