The List Of Manchester United Players Jose Mourinho Has Challenged In First Year At Old Trafford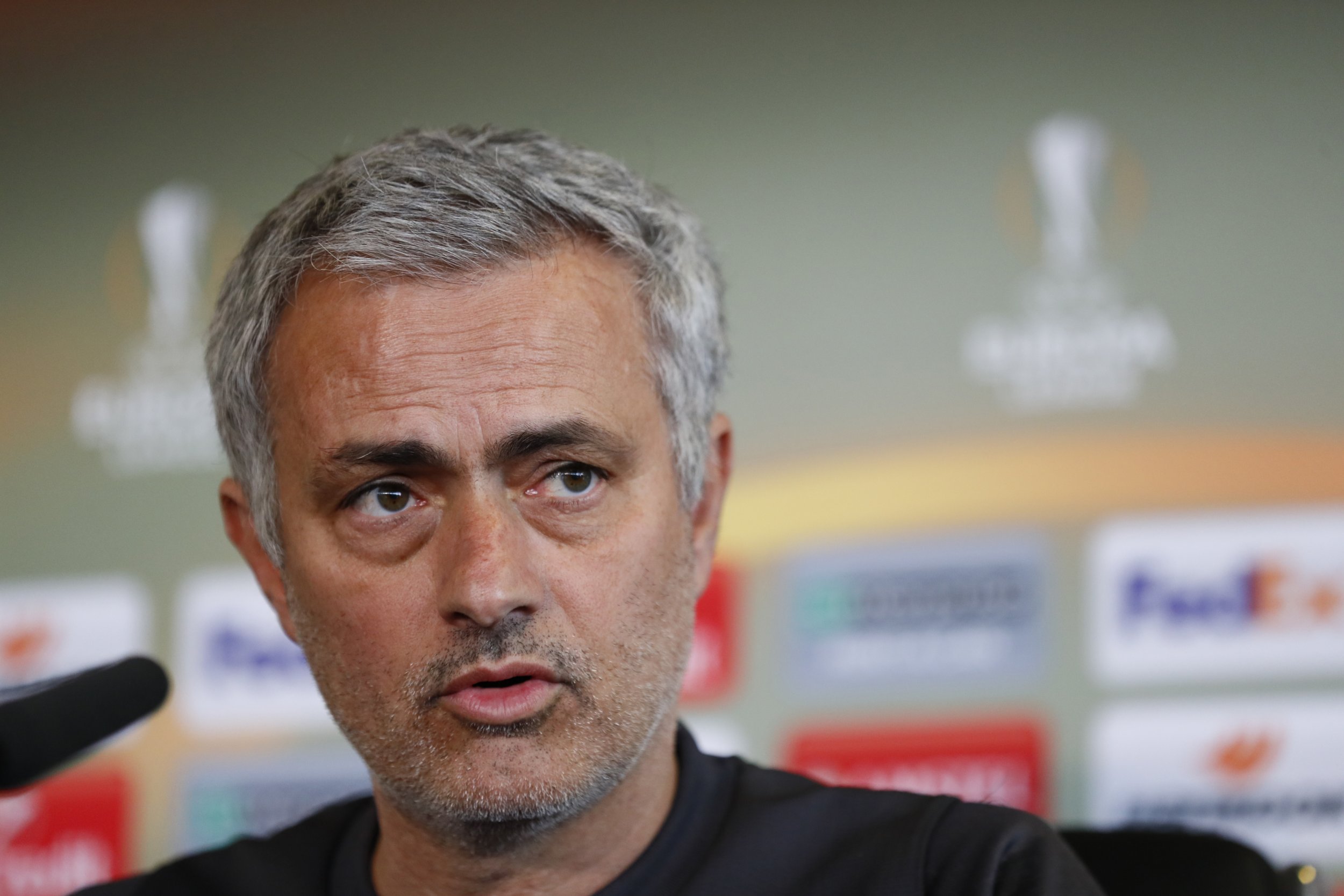 On Wednesday, Anthony Martial became the latest target for Manchester United manager Jose Mourinho.
"Do I think Anthony is a player with great potential? Yes, I think. Do I think he can play successfully for me? Yes, I think. But he needs to give me things that I like," Mourinho said prior to United's Europa League quarterfinal on Thursday.
Martial, the 22-year-old forward, has been an inconsistent member of Mourinho's team, frequently coming off the substitutes' bench. The Portuguese boss has looked to inspire him to better performances through public criticism, and it's not the first time Mourinho has tried that trick.
Here, Newsweek looks at the players Mourinho has challenged in his first year since becoming manager at Old Trafford:
Bastian Schweinsteiger
Mourinho's decision on Schweinsteiger was swift and brutal. The 32-year-old midfielder, a Champions League winner, was ostracized from the Manchester United squad from the very beginning of Mourinho's tenure. He trained alone or with the reserve teams; he was even left out of the official team photo.
Mourinho claimed it was due to the size of his squad; he wanted 20 outfield players plus three goalkeepers and Schweinsteiger missed the cut. Mourinho was criticized for his treatment of the midfielder. Karl-Heinz Rummenigge, chairman of Bayern Munich, Schweinsteiger's former club, said he could "hardly believe" the treatment.
Outcome? In the end, Schweinsteiger exited Old Trafford in March to join MLS club Chicago Fire, but he left on good terms. Mourinho eventually recalled him to the first-team squad and the German featured four times in cup competitions before heading for Illinois.
Luke Shaw
The dispute between Mourinho and left back Shaw began at Vicarage Road in September. Shaw, 21, was at fault for Watford's second goal in a 3-1 defeat, with Mourinho publicly criticizing the defender after the game.
After that, Shaw made just one start in the Premier League over the next six months. He had fallen behind the other options at Mourinho's disposal, the manager said, as he questioned his work ethic.
Outcome? After reportedly holding crisis talks, Shaw was brought back into the United team at the beginning of April for the 1-1 draw with Everton. He then played an hour in the 3-0 win over Sunderland and Mourinho praised him with a "solid" performance.
Henrikh Mkhitaryan
In 2016, a poll by German magazine Kicker voted Mkhitaryan as the best player in the Bundesliga. So, when the Armenian became Mourinho's third signing of the summer, he was expected to make an immediate impact and help United return to the Premier League summit.
But following a 2-1 defeat to rival Manchester City in September, Mourinho publicly criticized Mkhitaryan's performance and he wouldn't play in the Premier League again for 11 weeks. The 28-year-old forward was left out of the team until he could prove himself to Mourinho.
Outcome? When he did return, in December, Mkhitaryan scored in three consecutive games, helping United to wins in the Europa League, over Tottenham and Sunderland. He has since scored 11 goals and is a key figure in Mourinho's squad.
Marcus Rashford
In March, following a seven-month goal drought for Rashford, Mourinho looked to the future. He said next year was the time for Rashford, 19, to raise his game after a "very difficult" season for the young forward. He added that Rashford couldn't play with the freedom of the year before, when he progressed from the youth levels to United's latest academy product by scoring four times in his first two games. It was gentle, but Mourinho challenged him.
Outcome? The Portuguese coach would not have to wait until the 2017/18 season to get the response he was after. Rashford scored in the 3-0 win over Sunderland this month and then put in a man-of-the-match performance, far beyond his years, and scored in a 2-0 victory at home to league leader Chelsea on Sunday.
Anthony Martial
Mourinho's words to Martial this week offered hope. He believes in him but asked for more, though the Frenchman's chances may be running out.
Mourinho's warnings to the 21-year-old forward date back to November. He claimed Martial was struggling with adapting to the more intense style of his play compared to Mourinho's predecessor Louis van Gaal. He urged him to win his position in the United team; six months on, he's still waiting.
Outcome? Remains to be seen.