Manchester United: Jose Mourinho Has Now Begun Setting Deadlines For Ed Woodward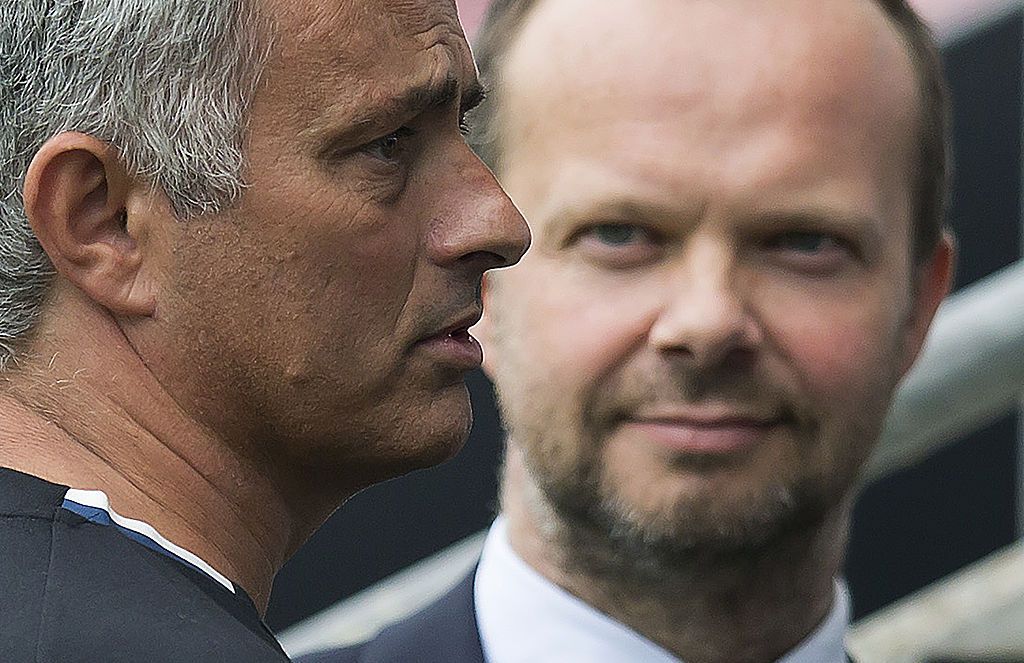 A role-reversal seems to have taken place at Old Trafford this summer.
After Manchester United secured the Europa League final on May 24, the team's 64th game of a gruelling season that saw it win three trophies, coach Jose Mourinho delivered a message to the club's board.
He had done his job. Mourinho had won silverware as well as returning Manchester United back to European football's top table, the Champions League. Now, over the summer months, it was their turn to deliver with the signings Mourinho wanted.
"Ed Woodward [the United chairman] has my list, what I want, what I would like for more than two months," he said, as quoted by the BBC. "So now it's up to him and the owners. But I don't care about football for now."
Mourinho went on to say that he was now "on holiday." He said he was "fed up" and "tired of football" and that he wouldn't be involved in transfer negotiations. It was a clear message that, if United didn't get the players he wanted, the blame fell solely on the board, and, ultimately, Woodward.
The United chairman has had a positive start to the summer months. Before the transfer window even opened, United had announced the arrival of Benfica center back Victor Lindelof for £30.7 million (about $39 million) to strengthen Mourinho's back line. Goalkeeper David de Gea looks likely to stay at Old Trafford instead of signing with Real Madrid. And United is now chasing the services of striker Alvaro Morata, from Real, as a replacement for the released Zlatan Ibrahimovic. But Mourinho wants more.
According to the Daily Mail, United will sign Inter Milan winger Ivan Perisic for £44 million (about $56 million), with the deal set to be confirmed within weeks. Although we are still only in the middle of June, the new season two months away, Mourinho wants the deal complete as soon as possible.
Mourinho, the report says, wants Perisic in a United shirt and ready to be part of the squad for its pre-season tour of America next month. The team will play five matches while in the States, including games against LA Galaxy, Manchester City, Real Madrid and Barcelona, traveling from California to Utah and Texas.
United's first match, against the Galaxy at StubHub Center in California, is on July 15. Woodward now knows his deadline for keeping his employee, Mourinho, happy.