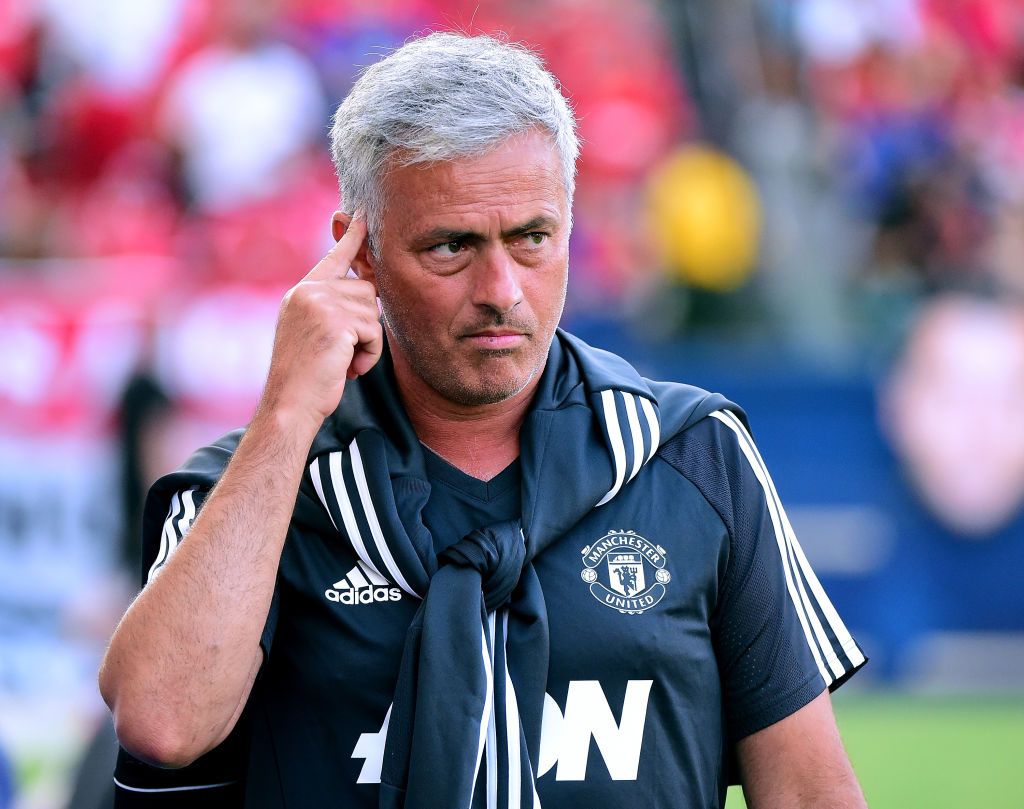 Manchester United manager Jose Mourinho believes the quality of the MLS is improving each season.
The two-time Champions League winner is in the U.S. with his Manchester United team for a preseason tour before the Premier League commences on August 12.
United beat L.A. Galaxy 5-2 on Saturday and then narrowly overcame Real Salt Lake 2-1 on Monday night at the Rio Tinto Stadium in Utah.
"I enjoyed playing LA Galaxy and I enjoyed playing the first half of this game. I think this [Real Salt Lake] team, the team that played the first 35 minutes, they are well coached with good ideas and a good understanding of the game, playing in relation to the qualities of their players—two fast wingers, good midfield moving the ball," Mourinho told the club's official website.
"I really like the way they played. I just feel sorry they have a game on Wednesday and because of that they couldn't play the whole game with the best team. I repeat in the second half they had a younger team, with less quality but more enthusiasm, more running and it was more difficult for us to play. But I think the quality [of the MLS] is better [than before]. I like to play in soccer stadiums.
"I know you have absolutely amazing [American football] stadiums that sometimes you adapt but I like the concept of the soccer stadium, even if it's smaller. So I like it, I like the fans, I like the enthusiasm around and the quality is improving all the time, I think, so I am happy with that."
Related: Manchester United Considers Increasing Bid For Rival Player to £60 Million in Transfer Round-Up
Now the big names are starting to get involved, as the first ever Manchester derby abroad will take place against Pep Guardiola's Manchester City in Houston on July 20.
In games that should be money-spinners, United takes on Real Madrid in Santa Clara on July 23 and Barcelona in Washington D.C. on July 26.
Once the U.S. portion of the tour is over, United returns to Europe to play Valerena in Oslo, Norway, on July 30 and Serie A side Sampdoria in Dublin on August 2.
Related: Watch Romelu Lukaku Open His Account For Manchester United in U.S. Tour
The Premier League season begins for Mourinho's team with a home fixture against West Ham United on August 12.
Before a competitive ball is kicked, Mourinho is still keen on adding personnel to his squad. Chelsea's Nemanja Matic, who was signed by Mourinho at Stamford Bridge, is one target, along with Inter Milan winger Ivan Perisic, who is expected to cost around £44 million.
Uncommon Knowledge
Newsweek is committed to challenging conventional wisdom and finding connections in the search for common ground.
Newsweek is committed to challenging conventional wisdom and finding connections in the search for common ground.