Manchester United: Why is Jose Mourinho in Danger of Doing an Arsene Wenger?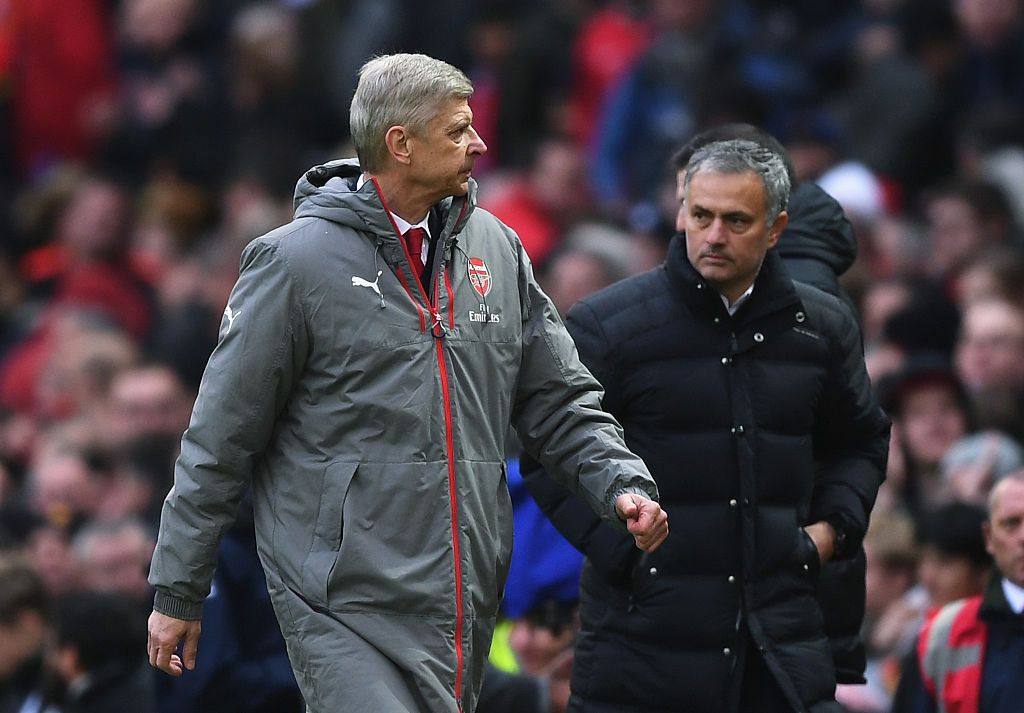 The list of criticisms provided by some quarters at the Emirates Stadium would be long: Stubborn, lacking dynamism, too purist, failure to think forward. These are some of the accusations made against Arsene Wenger, Arsenal manager for 21 years, made famous by Arsenal Fan TV.
The latest grumble that has rumbled on in north London over their manager is the gamble Wenger and the board have taken over player contracts; Arsenal, somehow, allowed a string of first-team players to reach the final year of their deals, leaving the club vulnerable to their departing next summer for nothing.
On transfer deadline day, Alex Oxlade-Chamberlain moved to rival club Liverpool for £35 million (about $47 million); Alexis Sanchez came close to switching to Manchester City; Mesut Ozil's future at the club was never certain. Arsenal was forced into a corner by its failure to get key players to sign contracts earlier.
And here's where Jose Mourinho comes in. The prospect of Mourinho being compared to Wenger is almost unthinkable; purist vs. pragmatist, they differ in so many ways. But Mourinho may have found himself in a similar position to Wenger, because the Manchester United manager has at least seven first-team players in the final year of their contracts.
Related: Manchester United and Jose Mourinho in Danger of Losing Star Midfielder
According to Sports Mole, Juan Mata, Daley Blind, Ander Herrera, Marouane Fellaini, Luke Shaw, Michael Carrick and Ashley Young are all in the last year of their deals at Old Trafford. Come January, each player, worth a combined £100 million and, possibly, more, could make a pre-contract agreement with another team and leave for free next summer.
Turning 37 next year, Carrick, the club captain who is yet to feature this season, is likely to retire from football at the end of this campaign. But Mourinho has relied heavily on Fellaini, Mata, Herrera and Blind this season, who have made a total of 23 appearances in the first team between them in United's first seven games of the season.
United, the Daily Mail says, has fallen short of Fellaini's hopes with its latest deal to the Belgian midfielder. But Fellaini is turning 30 in November and United's policy is to give one-year rolling contracts to players aged 30 and above.
Ed Woodward, Manchester United's executive vice-chairman, will have to resolve the situation over the next few months or feel the wrath of Mourinho. The Portuguese coach won't take kindly to being compared to Wenger.