Manchester United: Club Legend Slams Players' Reaction to Chelsea Defeat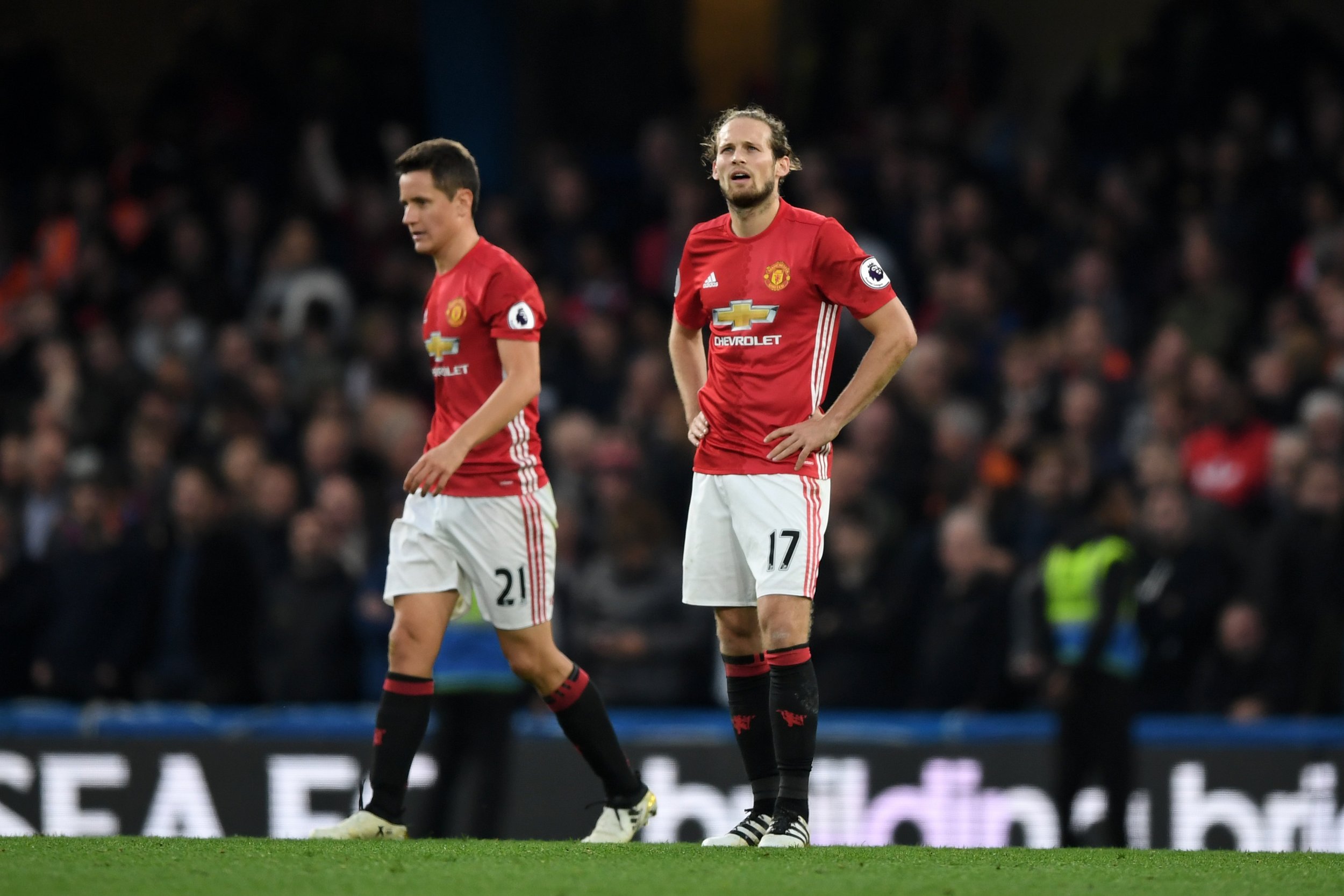 Former Manchester United player and coach Ryan Giggs has criticized Jose Mourinho's team for their reaction to Sunday's 4-0 defeat to Chelsea.
United loss at Stamford Bridge leaves them at seventh in the Premier League table, and Giggs, who made 672 appearances for the club, believes the players' attitude post-match was unacceptable.
"You can get beat in a football match, but then when you're getting beat and you're swapping shirts, that is something I don't like," Giggs said to Premier League TV.
Spanish forward Pedro put the hosts ahead within 30 seconds and Gary Cahill added a second before the interval. Eden Hazard and N'Golo Kante completed the scoring on Mourinho's return to west London after he was sacked by the club in December 2015.
"If you get beat 4-0, you congratulate the opposition, you thank the supporters and then you get off the pitch," Giggs said.
"You don't stand around on the pitch swapping shirts and laughing with the team that's just beat you."
United is now six points behind joint leaders Manchester City, Arsenal and Liverpool.
Chelsea, meanwhile, climb into the top four with the victory, which sees manager Antonio Conte enjoy a three-match winning run.
Both teams feature in the EFL Cup this week with United facing rivals City and Chelsea visiting the London Stadium to take on West Ham.