Five Goalkeepers Who Could Replace David De Gea at Manchester United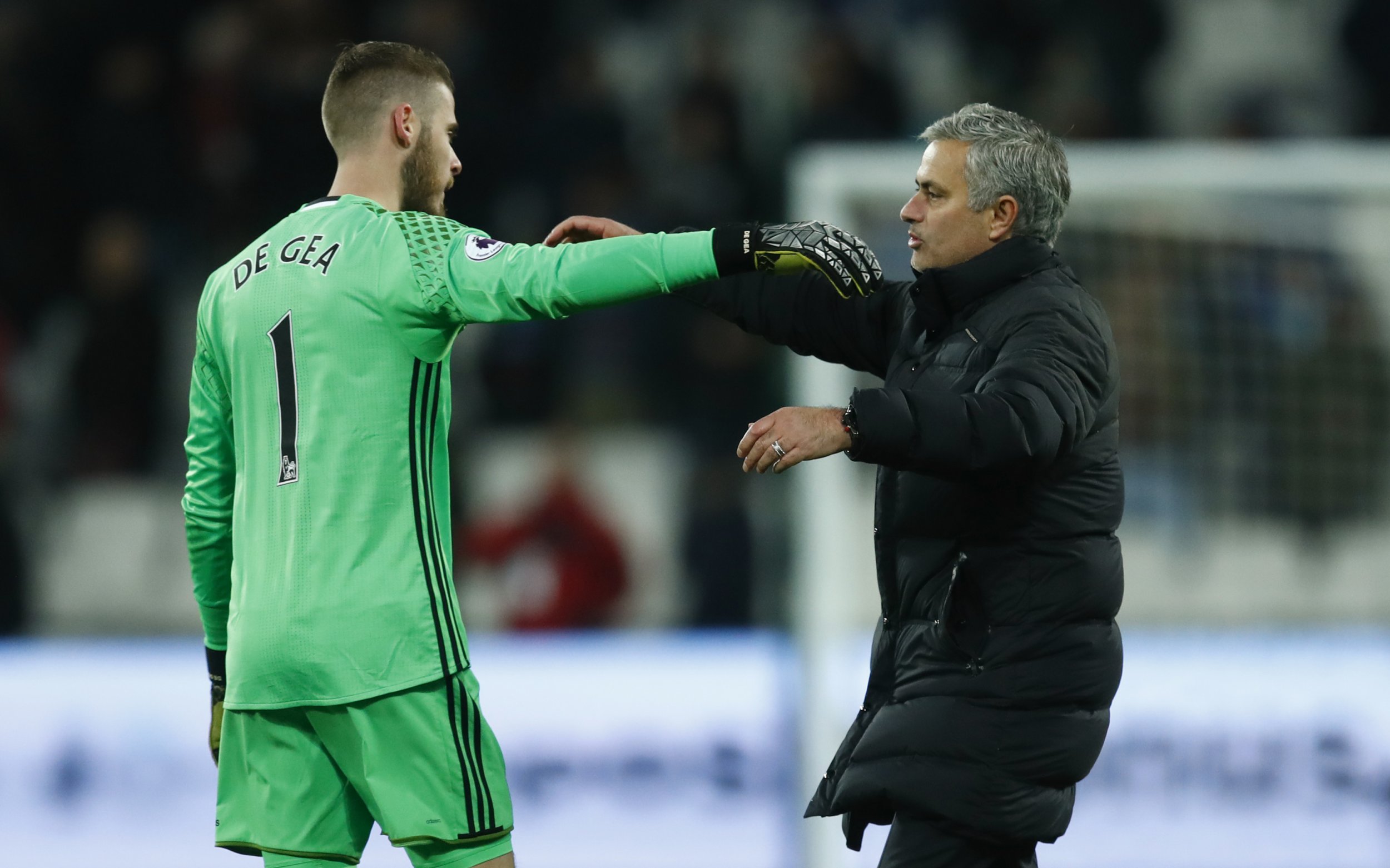 David De Gea has told Manchester United to sell him to Real Madrid this summer as the La Liga giant is determined to bring him the the Bernabeu, according to reports.
With the 26-year-old goalkeeper likely to vacant the position between the posts this summer, United manager José Mourinho will be looking ahead to possible replacements.
Here, Newsweek looks at who could be on the club's radar:
Joe Hart
Surely not? Maybe so. The Manchester City goalkeeper's future remains hazy at best, with Pep Guardiola regarding him as third choice at the Etihad Stadium. Guardiola's decision forced Hart to leave on loan last summer to join Italian club Torino, with a return unlikely.
And according to Spanish newspaper Marca, Mourinho already knows he wants Hart, the England first-choice goalkeeper, as De Gea's replacement.
Jan Oblak
The 24-year-old goalkeeper became Diego Simeone's long-term successor to Thibaut Courtois at Atletico Madrid when he signed from Benfica in 2014. Oblak is the most expensive goalkeeper in La Liga history after Atletico paid £13.5 million (about $17.4 million) for him. He was named by Marca as the best goalkeeper in the Spanish league last season after conceding just 18 goals.
Kasper Schmeichel
Fate and romanticism calls for Schmeichel to follow in his father's footsteps. Kasper would watch his father Peter from the Old Trafford stands, as a child, in the 1990s as he won Premier League and Champions League medals.
Schmeichel Jnr., 30, won the Premier League last season with Leicester City and played a pivotal role in the Foxes' drive to the Champions League quarterfinals this season.
Hugo Lloris
Regarded as one of the best goalkeepers in world football, Lloris would fit in at a José Mourinho team at Manchester United. But that would mean negotiating with Tottenham's tricky chairman Daniel Levy.
Lloris, the 30-year-old Frenchman, has been at White Hart Lane since 2012. He was part of the team that came close to the Premier League title last season and is challenging Chelsea this year. But Lloris's last winners' medal came before he joined Spurs, and he may be tempted by United's financial power and promise of success.
Gianluigi Donnarumma
The 18-year-old Italian is one of European football's most promising goalkeepers after breaking through to the AC Milan first-team in 2015. Having been third choice to Diego Lopez and Christian Abbiati, Donnarumma has been promoted to number one.
He would likely be an expensive signing for United but has a long career left, and United is set to receive a big fee if the De Gea deal goes through this time.