Manchester United: Sir Alex Ferguson Calls For an End to 'Fergie Time'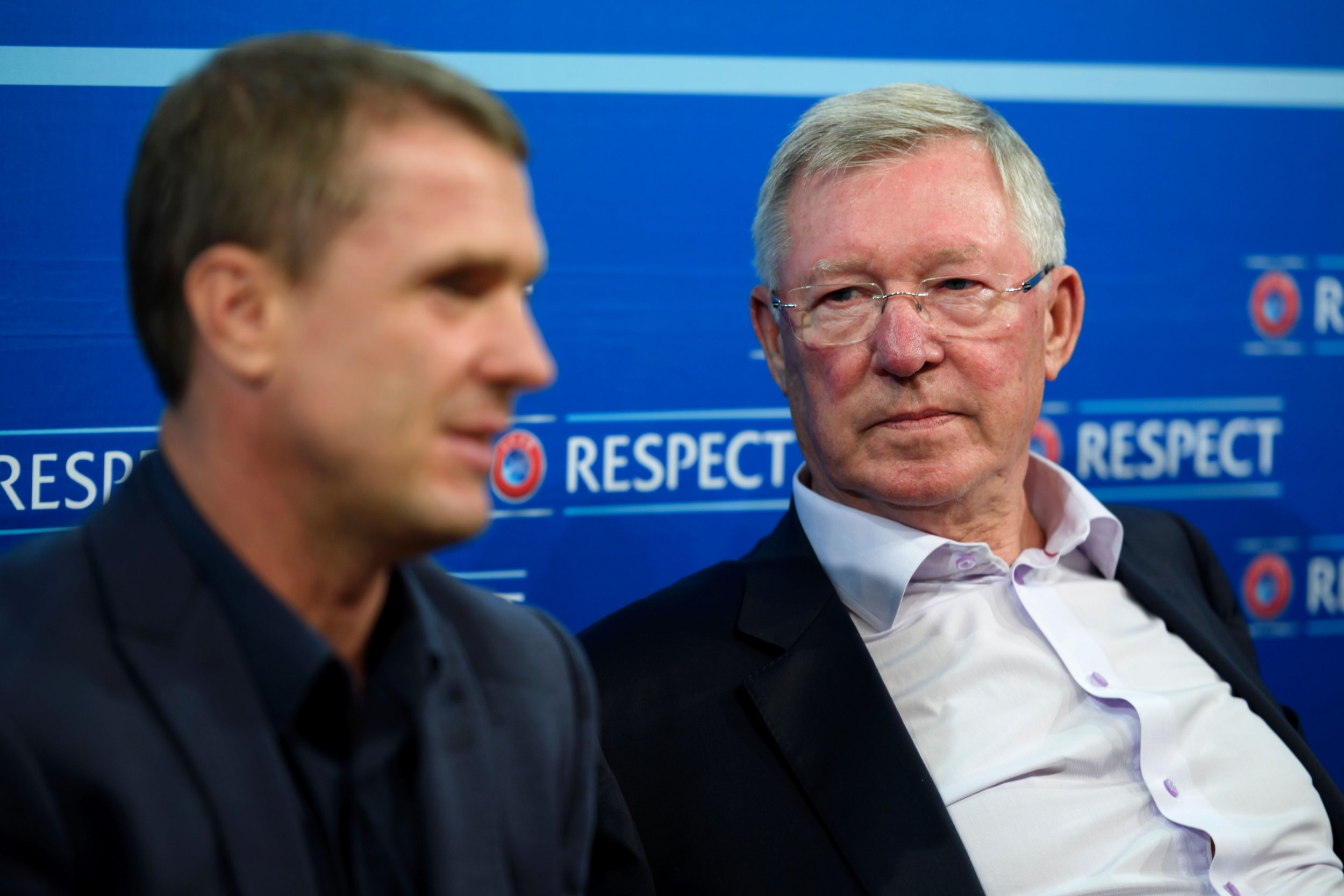 Former Manchester United manager Sir Alex Ferguson has questioned the need for extra-time in football and called for reform.
The Scot, who is UEFA's coaching ambassador, was at a meeting of Europe's top managers in Switzerland, where the prospect of scrapping the extra period was discussed.
After a career spanning almost 40 years in management, Ferguson explained how he believed fatigue led to extra-time being consistently predictable.
"I don't think we like to see players exhausted in extra-time and when the whistle goes at the end of the 90 minutes, I've always the feeling it's going to go to penalty kicks," Ferguson said.
"You saw in the last Champions League final, players walking about. It's inevitable that it goes to penalty kicks, so the question is how we can improve it."
Ferguson was joined by new Manchester United manager Jose Mourinho, Arsenal's Arsene Wenger and Real Madrid's Zinedine Zidane among a host of top bosses meeting in Nyon, near Geneva.