Transfer News: Manchester United Makes £39 Million Bid, Arsenal to Lose Defender and Tottenham Lands First Signing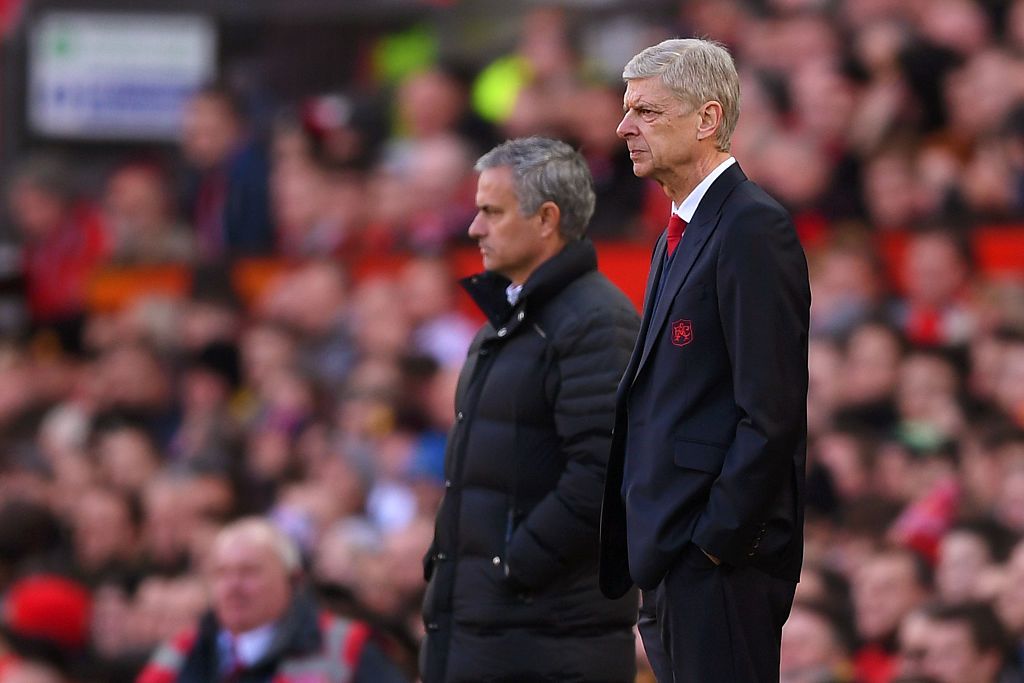 You can almost hear it: that deep, heavy exhale of relief coming out of north London this morning as Tottenham Hotspur finally spends some money in this transfer window.
Mauricio Pochettino's team has plodded along all summer, retaining its best players and squeezing all the juice out of its sales (Manchester City paid £54 million, or $69 million, for Kyle Walker), while builders put together a shiny, and expensive, new stadium in Tottenham.
But finally, the team can put an end to jibes from rival fans comparing Spurs to Arsenal. Tottenham, it seems, has opened its wallet. Elsewhere, Manchester United is looking to dig even deeper into its purse as it searches for a winger.
Here, Newsweek guides you through all you the news and rumors swirling around the Premier League's transfer window:
Tottenham is on the verge of completing the signing of Ajax center-back Davinson Sanchez, according to the Daily Telegraph. And it won't be cheap. Spurs will pay £28 million for the 21-year-old with a possible add-on fee of £14 million, according to The Independent.
Manchester United, however, is a club that is used to spending a lot of money, particularly over the past few seasons. This summer, José Mourinho's team has already spent around £150 million, but the Portuguese wants more and is determined to sign Inter Milan winger Ivan Perisić. The Daily Mirror says United has only tabled a bid of £38 million, though.
The same newspaper says that Chelsea has seen a £63 million offer for Juventus left-back Alex Sandro rejected, with Antonio Conte determined to sign the 26-year-old Brazilian.
Related: The £200 Million Gamble Arsene Wenger Is Prepared To Take At Arsenal
Barcelona has admitted it will be "difficult" to sign Philippe Coutinho from Liverpool due to the fact he does not have a buyout clause from Anfield, the Liverpool Echo says. The La Liga giant has reportedly been willing to pay £120 million for the Brazilian, but the Daily Telegraph says Barca will continue to fight for the signing until the end of the transfer window.
Chelsea outcast Diego Costa says he will not return to Stamford Bridge as he wants a move to Atlético Madrid, according to the Daily Telegraph. But in a surprise move, The Sun says, big-spending Everton will look to take the Spaniard on loan from Chelsea this season.
Finally, Arsenal is set to lose center-back Gabriel for £10 million, according to the London Evening Standard. The 26-year-old Brazilian is set to join Spanish club Valencia.