Manchester United Signing is Latest Product From Benfica's Talent Factory. Remember The Others?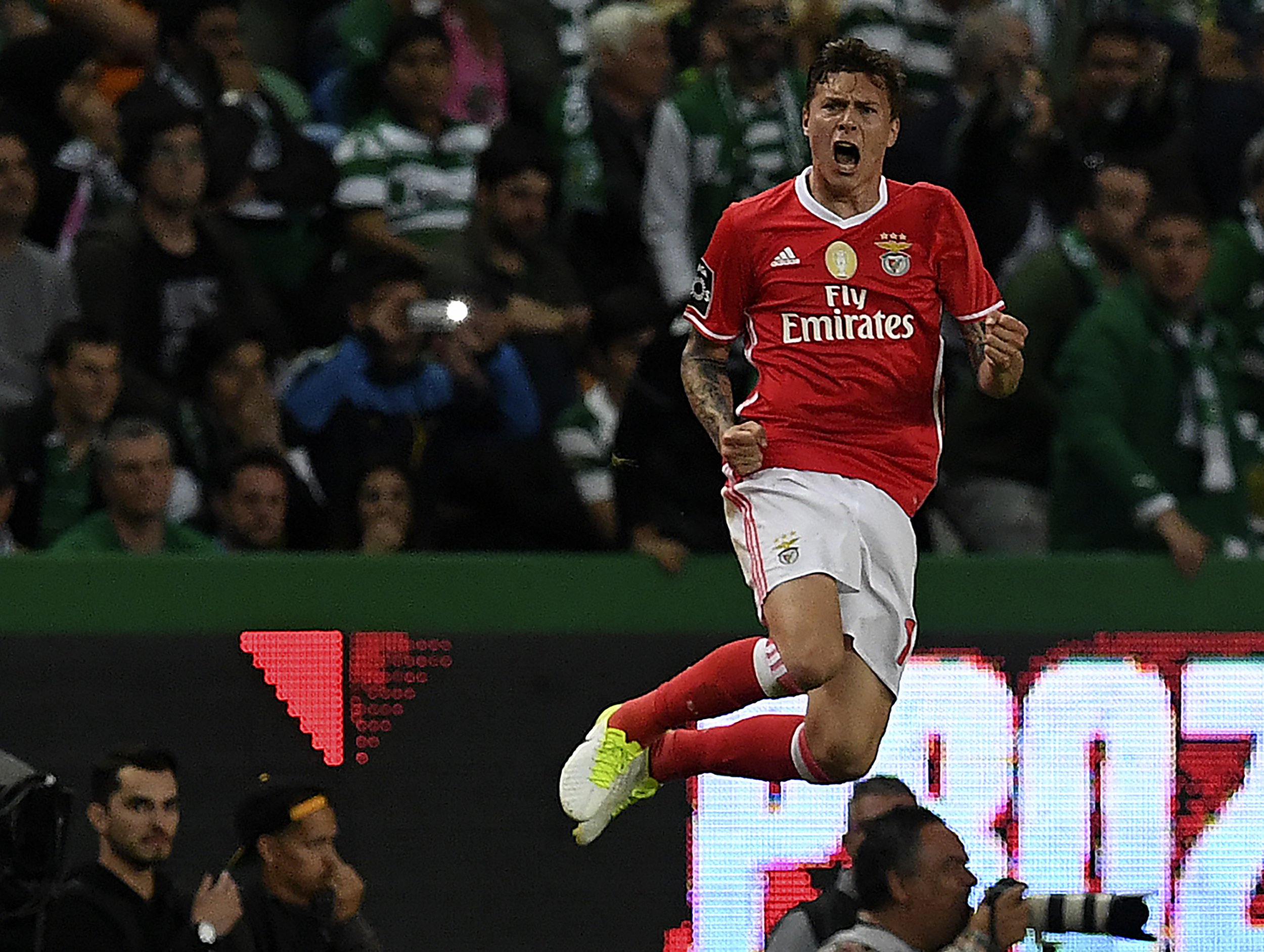 When Manchester United announced Saturday that it had agreed a deal for Swedish defender Victor Lindelof, the focus was on how he would benefit Jose Mourinho's team.
An unsteady defense would be strengthened by Lindelof's arrival as the start of a summer spending spree to help Mourinho's team challenge for the Premier League title, as well as in Europe.
Alvaro Morata, of Real Madrid, is the striker expected to replace Zlatan Ibrahimovic in attack, costing around £60 million (about $76 million). Torino's Andrea Belotti is being considered, too, as part of the rebuild.
But on the other end of the deal for Lindelof was Benfica, the Portuguese club that has won the Primeira Liga for the past four seasons despite selling off many of its best players.
Lindelof, 22, is the latest product of the Benfica talent factory, but there were many before him. Here, Newsweek takes a look at some of those players:
David Luiz
Sold to Chelsea in 2011 for £22 million (about $28 million), Luiz went on to win the FA Cup, Champions League and Europa League, as well as the Premier League after returning to the club for a second stint last summer. He was criticized for his adventurous style of defending when he first arrived at Stamford Bridge but was praised for playing a key part in Antonio Conte's title-winning team last campaign. Luiz, 30, also won two league titles with Paris Saint Germain, and has been named in the team of the year on four different occasions.
Angel Di Maria
After playing a key role in Benfica's title victory in 2010, Real Madrid paid £22 million for Di Maria that summer. The left-footed forward won La Liga, two Copa del Rey titles and the Champions League in four years at the Bernabeu, becoming a favorite during Jose Mourinho's time at the club. Di Maria's stock rose and Manchester United paid £59 million (about $75 million) for him in 2014, but the Argentine stayed for just one season before joining Paris Saint Germain where he has won Ligue 1.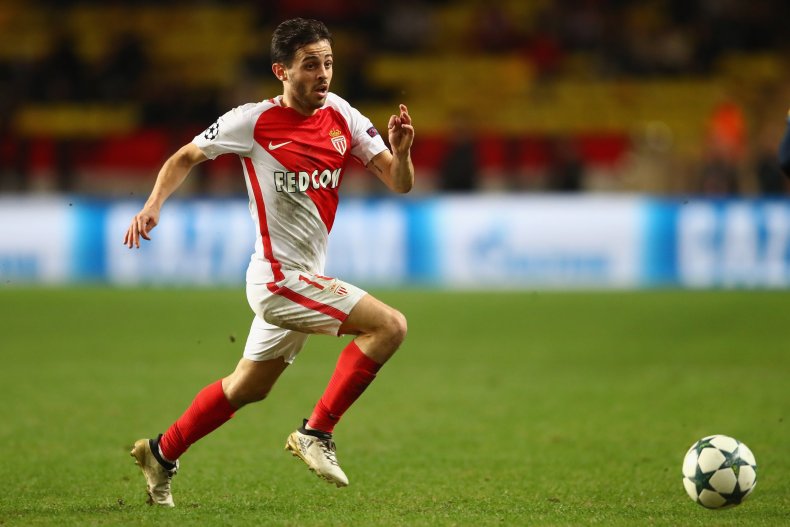 Bernardo Silva
Manchester City's first signing of this summer, costing Pep Guardiola's club £43.5 million (about $55 million), was developed through the Benfica academy. Silva, who like Di Maria is heavily left-footed, spent a year on loan at Monaco before joining the club permanently in January 2015. The 22-year-old Portuguese starred in Monaco's team that reached the Champions League semifinal last season, before being plucked by Guardiola's City.
Renato Sanches
Still only 19, Sanches was the last star product of the Benfica academy to leave when Bayern Munich paid £27.5 million (about $35 million) for the teenager last summer. Manchester United was also reportedly interested in the midfielder's services. He joined the Benfica academy in 2006, aged 9. He was named in the European Under-17 Championship team of the tournament in 2014 and, two years later, was named young player of the tournament at Euro 2016 in France, before his move to Bayern was confirmed.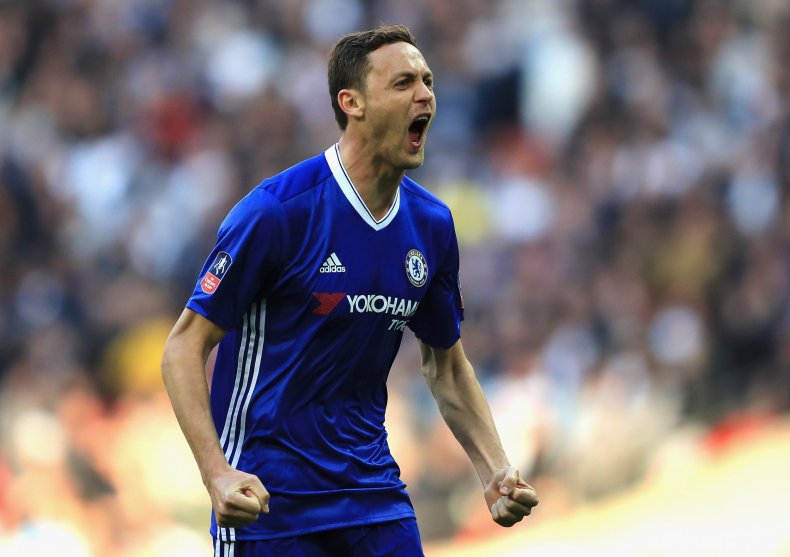 Nemanja Matic
The giant Serbian midfielder was at Chelsea at the age of 21 but failed to secure a place in the first team. The Premier League club opted to sell Matic to Benfica in part of a swap deal for Luiz in 2011 but would end up paying £21 million ($27 million) to bring him back three years later. He played a key role in Mourinho's title-winning team in 2015, and in Conte's last season.
Ramires
Another Benfica product to have been picked up by Chelsea, Ramires joined Benfica in 2009 at the age of 22 for £6.5 million (about $8.2 million) from Cruzeiro Esporte in his home country of Brazil. After just a year at the Estadio da Luz, Chelsea paid £20 million for the industrious midfielder. He spent six years at Stamford Bridge, where he won the Premier League, FA Cup, League Cup, Champions League and Europa League. His most memorable goal came in the semifinal of the Champions League in 2012 when he lobbed Victor Valdes, the Barcelona goalkeeper, to take Chelsea toward the final. In January, Chinese Super League club Jiangsu Suning bought him for £25 million.
Axel Witsel
Part of Benfica's brilliance is setting a buyout clause for its players. When the Portuguese club signed Witsel in 2011, it set a £35 million clause on his contract for any potential buyers that was met by Zenit Saint Petersburg just a year later. After four years in the Russian Premier League, Witsel, like Ramires, moved to the Chinese Super League in January.
Andre Gomes
Gomes broke into the Benfica team in 2012 at the age of 18 having developed through the club's academy. He helped the team to the Liga title in 2014 and joined Valencia the following year after a season on loan at the Mestalla. In Spain, the Portuguese midfielder impressed so much that Barcelona paid its La Liga rival £30 million. However, readers of Marca, a Spanish newspaper, voted Gomes the worst signing of 2016-17.
Fabio Coentrao
After three loan spells away, Coentrao established himself in the Benfica first team in 2010. His impression on Europe saw Real Madrid sign the left-back for £26 million on a six-year deal. Coentrao has won two La Liga titles, two Champions Leagues and the Copa del Rey in his five years at the Bernabeu.