Manchester United: What Zlatan Ibrahimovic Staying at Old Trafford Would Mean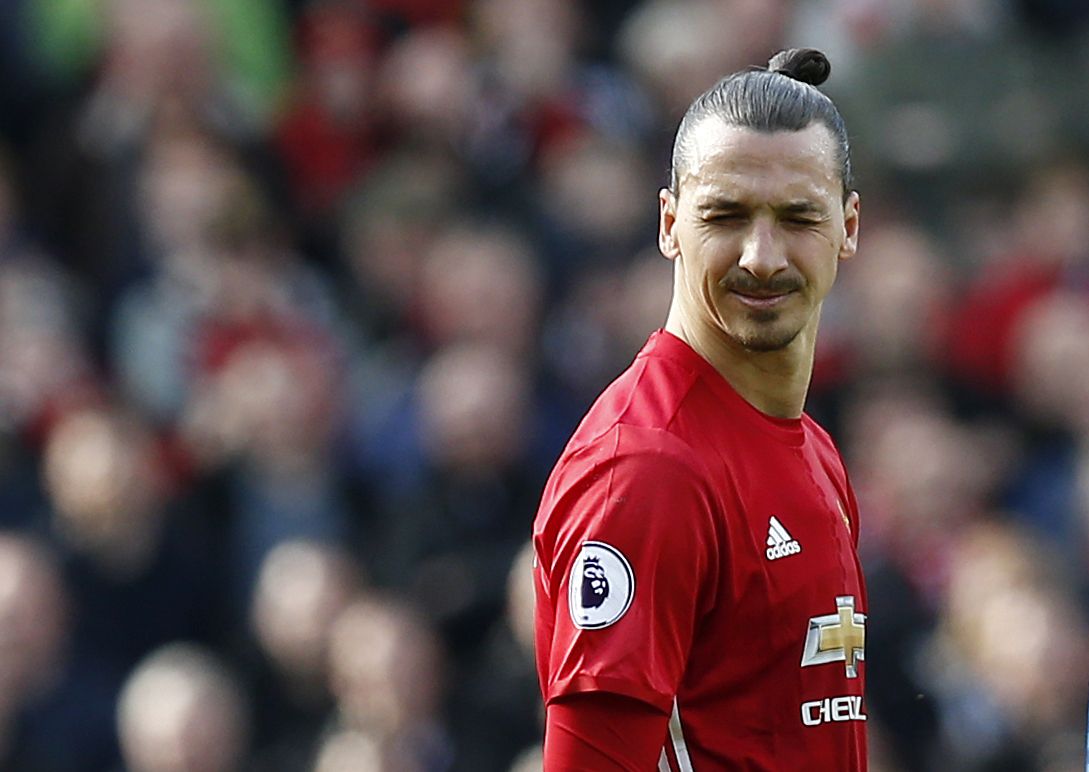 Zlatan Ibrahimovic seems to enjoy fueling speculation. Before completing his move to Manchester United last summer, there were hints and suggestions but nothing concrete.
A one-year contract at Old Trafford has put us back to square one again, with the Swede intimating that he will extend his contract with the club. "I have an option for another year, I want to do great as long as I'm here, so let us see," he told the Manchester Evening News. "I never leave a job unfinished."
Should Ibrahimovic decide to stay with José Mourinho's team past this year, the impact on Manchester United plans would be significant. Here, Newsweek looks at what could happen.
Youth Sent On Loan
Marcus Rashford has quickly become a key figure at Old Trafford. His rapid rise from obscurity to stardom has been staggering, having been a member of the Under 21s team just 14 months ago, and now pushing for a regular place in Mourinho's starting line-up.
The 19-year-old has relished training and playing alongside Ibrahimovic. "He's probably helped me improve more than what he thinks," Rashford said in an interview with Youtuber Spencer FC in September. "Without even saying anything, just me watching him, his hold up play and how he dictates his game.
"There's a lot to learn." A season with Ibrahimovic will have, indeed, given Rashford an education and possibly a few lectures. But if the 35-year-old stays for another year, Rashford may be sent out on loan to familiarize himself with being the star, while Ibrahimovic reigns at Old Trafford.
Need for a Striker Falls
Among the names linked with a move to Manchester United are: Antoine Griezmann, Kylian Mbappe, Romelu Lukaku, Neymar, Alexis Sanchez. All possible, but all demanding an astronomical fee.
The need to land a big-name signing, a man to guarantee the goals to help United challenge for the Premier League title next season will be great this summer if Ibrahimovic departs. The hole left in the squad would be vast: Ibrahimovic is the top scorer at Manchester United this season with 15 goals in the league; Juan Mata is the nearest to him with six goals.
While Mourinho is likely to still be keen on bringing in a striker this summer, he will know that, in Ibrahimovic, he has a seasoned goalscorer for another season.
Goals Guarantee
The question mark that hung over Ibrahimovic's head in the summer has been emphatically answered: Can he still, at 35 years of age, and in the most intense league in world football, maintain his prolific goalscoring ability?
Everywhere he goes, goals and trophies follow. Four years in France saw Ibrahimovic score 113 goals in 117 appearances for Paris Saint Germain, which helped lead to 12 trophies. Before that, stints in Italy and Spain saw him win 30 medals before arriving at Old Trafford last summer.
One Community Shield and a League Cup later, with Ibrahimovic scoring in both games, have taken his tally to 32 and silenced the doubters.