Marian Hossa Latest: Allergies Could Force Blackhawks Star to Retire From NHL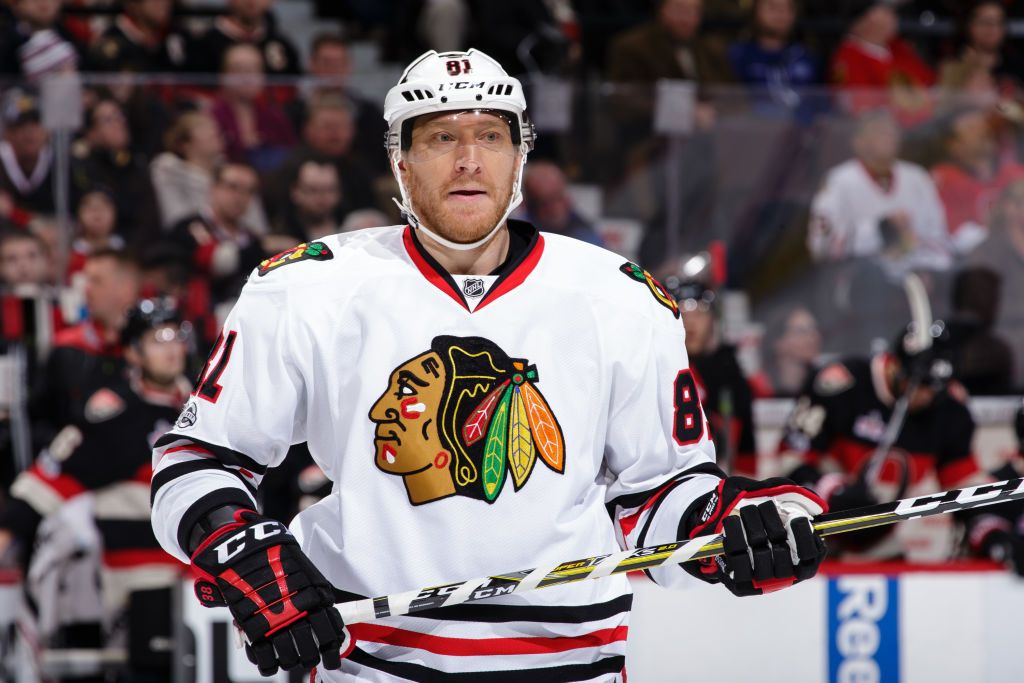 Blackhawks winger Marian Hossa may have played his last game in the NHL because he is allergic to his equipment, according to reports.
Canadian broadcast network Sportsnet reported that there is a "legitimate possibility" that Hossa has featured in the league for the last time due to a serious allergic reaction. Hossa, 38, released a statement on Wednesday morning.
He said: "Over the course of the last few years, under the supervision of the Blackhawks medical staff, I have been privately undergoing treatment for a progressive skin disorder and the side effects of the medications involved to treat the disorder. Due to the severe side effects associated with those medications, playing hockey is not possible for me during the upcoming 2017-18 season."
Hossa said that he needed to "consider the severity of my condition" and thanked his team, including Blackhawks vice president and general manager Stan Bowman, for their support.
Bowman also released a statement. "The Chicago Blackhawks are in full support of Marian Hossa as he addresses his medical issues," Bowman said. "This is extremely difficult for us all because we know the incredible person and player that Marian Hossa is — competitive, loyal and humble. He has played a major role in the success our franchise has experienced in recent years, which makes his departure from our lineup a significant loss."
Bowman added: "His teammates and coaches know he battled through some very tough physical difficulties but never complained or missed games despite the challenges he faced. The organization will continue to provide him every resource he needs to maintain his health."
The Sportsnet report says that the reaction comes from the equipment that Hossa wears, and added that it wasn't pleasant. "It's only funny to anyone who's never had it," sources told the network.
Hossa signed a 12-year, $63.3 million deal in 2009, the report said, that carries an annual average value of $5.275 million.