Masters 2017: How The Golfing World Reacted to Sergio Garcia's Long-Awaited First Major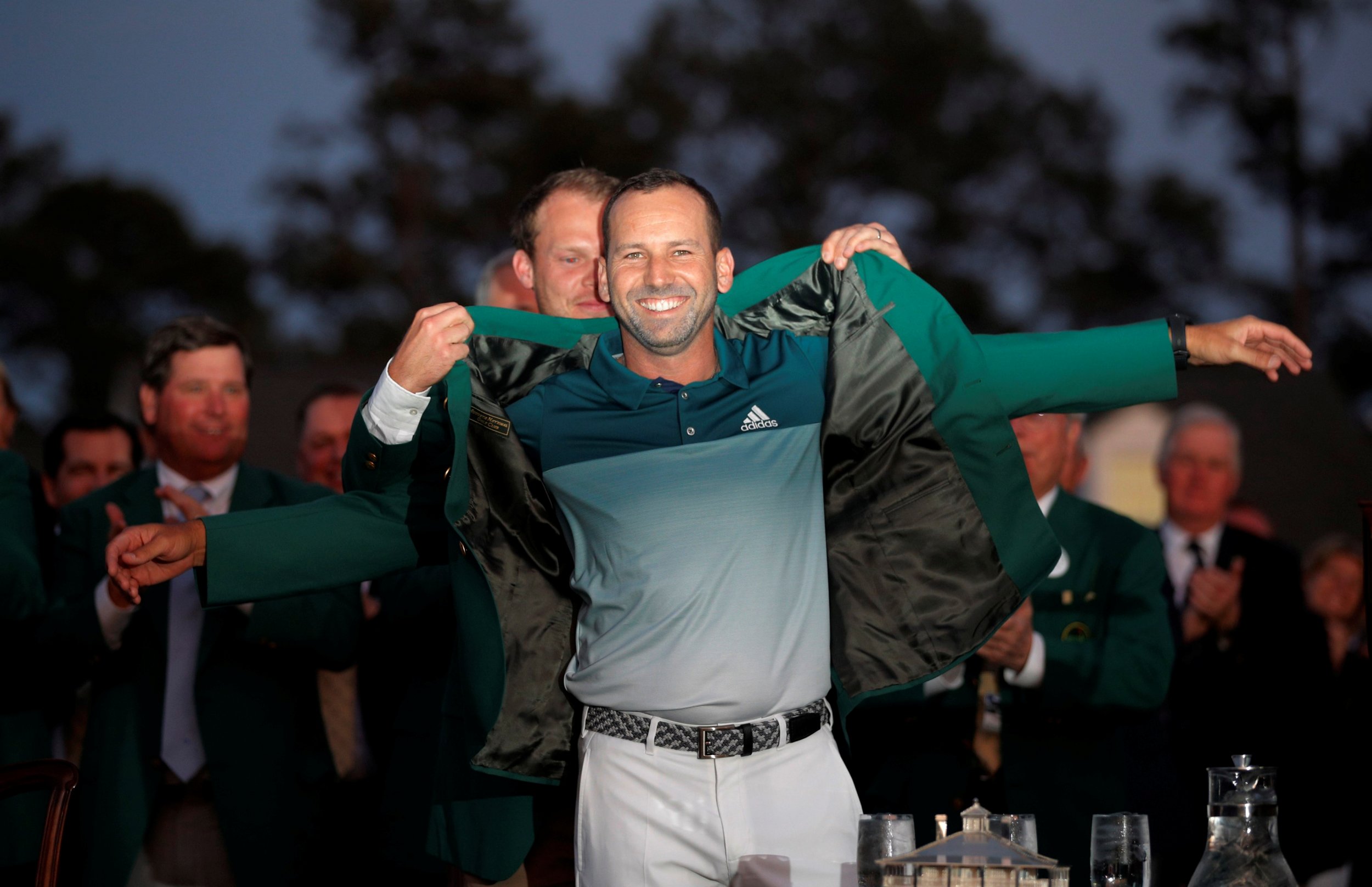 Sergio García secured his first major golf title at the Masters on Sunday at his 74th attempt following an enthralling play-off with England's Justin Rose.
The Spaniard has been known as the nearly-man of the sport, having come close to a major title as runner-up on four occasions during his 21-year career as a professional.
García, 37, is a popular figure on the Tour and his fellow golfers were quick to congratulate him on securing the green jacket in Augusta, Georgia, on Sunday. Here, Newsweek looks at what they had to say:
The runner-up on Sunday, Justin Rose, showed his class by congratulating García for the win and said there was no-one he would rather have lost to.
Fellow European and winner of the 2016 Masters Danny Willett said we were "witnessing greatness" in the playoff between Rose and García, describing the pair as champions.
Billy Horschel, an American player on the PGA Tour, recognized the fact García won the title on the 60th birthday of golfing great and Spaniard Seve Ballesteros, who died in 2011.
Australian Marc Leishman, who finished in 43rd place at Augusta this week, said the battle between Rose and García represented the glory and magic of the Masters.
Martin Kaymer, the two-time major champion, who finished joint 16th at the Masters, celebrated García becoming the third Spaniard to win the coveted trophy.
Zach Johnson, the 2007 champion who missed the cut this week, congratulated García and welcomed him to the group of Masters winners.
Four-time major champion Rory McIlroy struggled to keep up with the top of the leaderboard this week, finishing join seventh in Augusta, but he was pleased to see García end his long run of near misses.
Northern Irishman Graeme McDowell also celebrated García finally moving into the exclusive group of major champions.
Two-time Masters champion Bubba Watson congratulated García and then looked ahead to next year's champions dinner, which takes place on the Tuesday before the tournament begins. García will choose the menu for his fellow champions.