Francesco Totti is The Muhammad Ali of Football, Says Roma Coach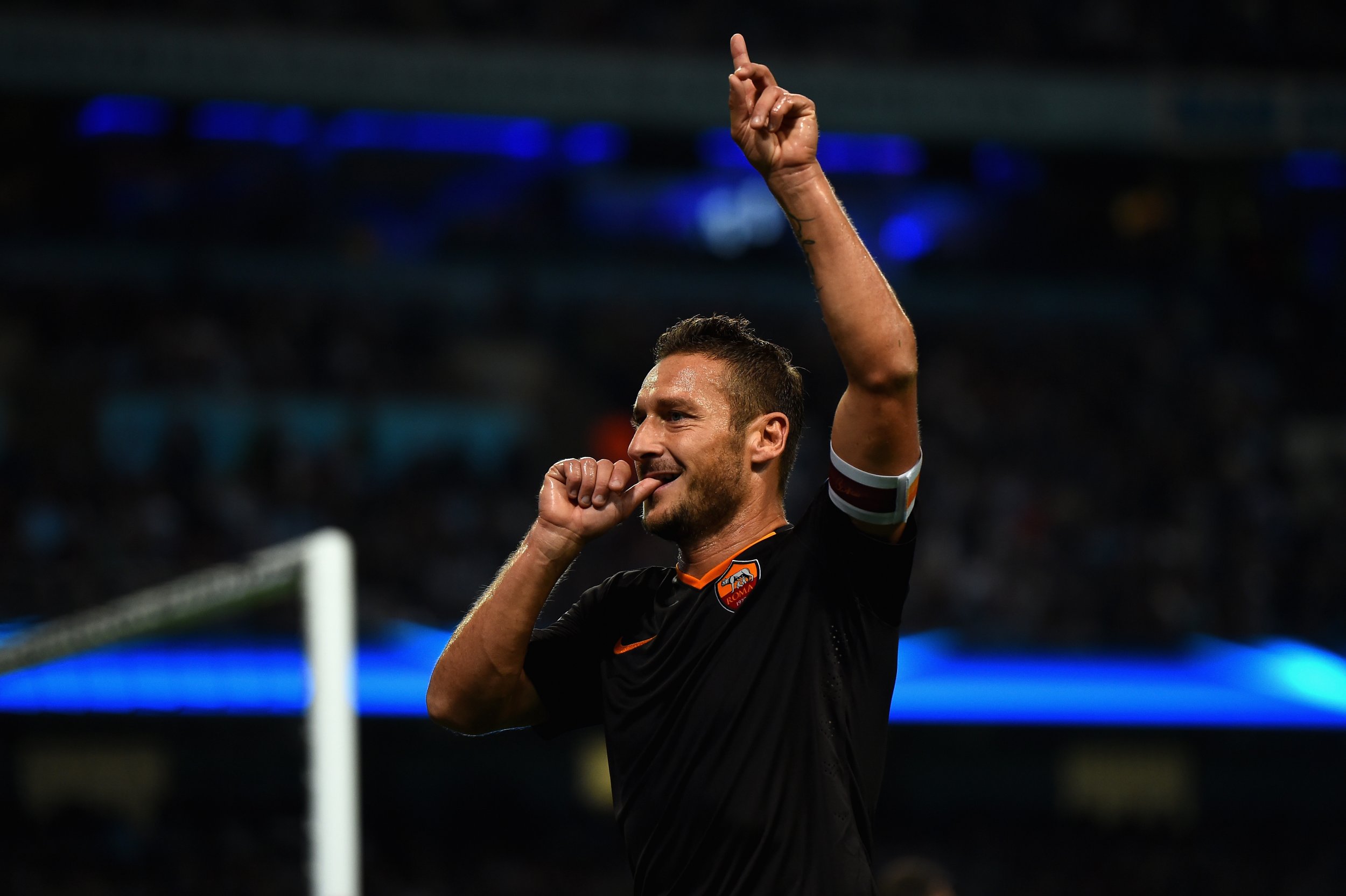 Roma manager Luciano Spalletti has described 40-year-old Francesco Totti as the "Muhammad Ali of football" after almost three decades at the club.
The Italian striker, who has been at Roma since 1989, scored a stoppage time penalty against Cesena on Wednesday to win the match and send the club into second in Serie A.
Spalletti, who returned to the club in the summer for a second stint as manager, eulogized over Totti after the game, comparing him to the famous boxer who died last year, aged 74.
"When Totti plays, even in training, he's the Muhammad Ali of football, always looking to land that knockout blow—to swing the punch no-one else can see," Spalletti said Wednesday, as quoted by the BBC.
"If he's on the pitch, it's a good idea to give him the ball. The more they get him on the ball, the more they'll get back in return—you get more back from Totti than the bank."
Totti has won a Serie A title and two Coppa Italias during his 610 appearances for Roma, as well as earning 58 caps for the Italian national team.
In 2006, he was part of the Italy side that won the World Cup.