How Can a Professional Basketball Player Airball a Free Throw? If You're Dwight Howard, Easily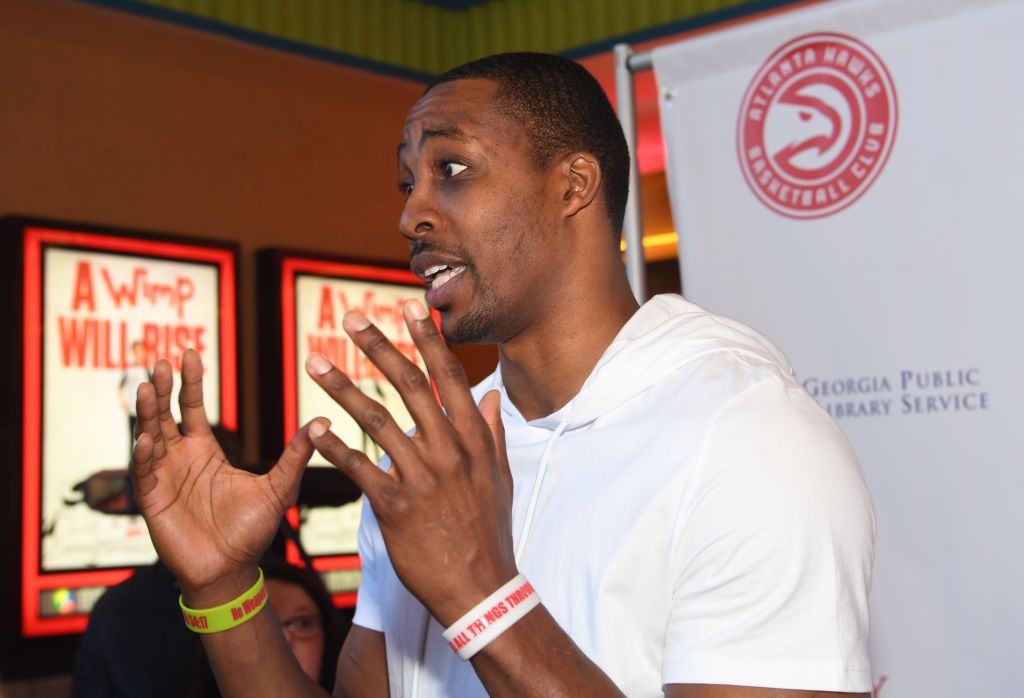 Fortunately for Dwight Howard there is still 15 days and five warm-up games remaining for Charlotte until the regular season resumes.
On October 19, the Hornets travel to the Little Caesars Arena in Detroit to take on the Pistons and, by then, the team will hope that Howard will have spent much of his time on the court—at the free-throw line.
Howard is becoming increasingly notorious for his inaccuracy from the line, so on Monday night there was anticipation when the Hornets were awarded a free-throw in the first quarter against the Celtics, with the scores at 17-12 to Boston.
Howard, a 13-year NBA veteran, stepped up, stretched his arms out and sent his effort looping to the left of the net, hitting nothing but air.
A stunned silence filled the arena and the NBC commentator simply said: "Wow."
Related: Do Knicks have a plan in place post-Carmelo Anthony? They've got the next Kyrie Irving, apparently
Take a look:
This is not the first time Howard has made an airball from the charity stripe, and has record of just 56.6 percent as a shooter.
Hornets went on to lose the game 94-82, and although Howard's miss made little difference in the scheme of things, Steve Clifford will want him perfecting his shot over the next two weeks or his duties may have to be passed on.
Kyrie Irving, meanwhile, making his first game for Boston, may have had a little sympathy for Howard: "You know what it felt like, it was just so wide out there," said Irving, quoted by ESPN.
"I don't know if you even understand what I'm saying, like when we start off the game, like my eyes were just wide. And the basket was a little bit smaller and things were just a lot bigger than what they are. And that's just literally not playing basketball on an NBA floor for a few months."
Not playing basketball in a few months won't be an excuse for Howard if he's hitting airballs by the end of October, though.