NBA Draft Day Fail: Does Markelle Fultz Know Who He's Playing For?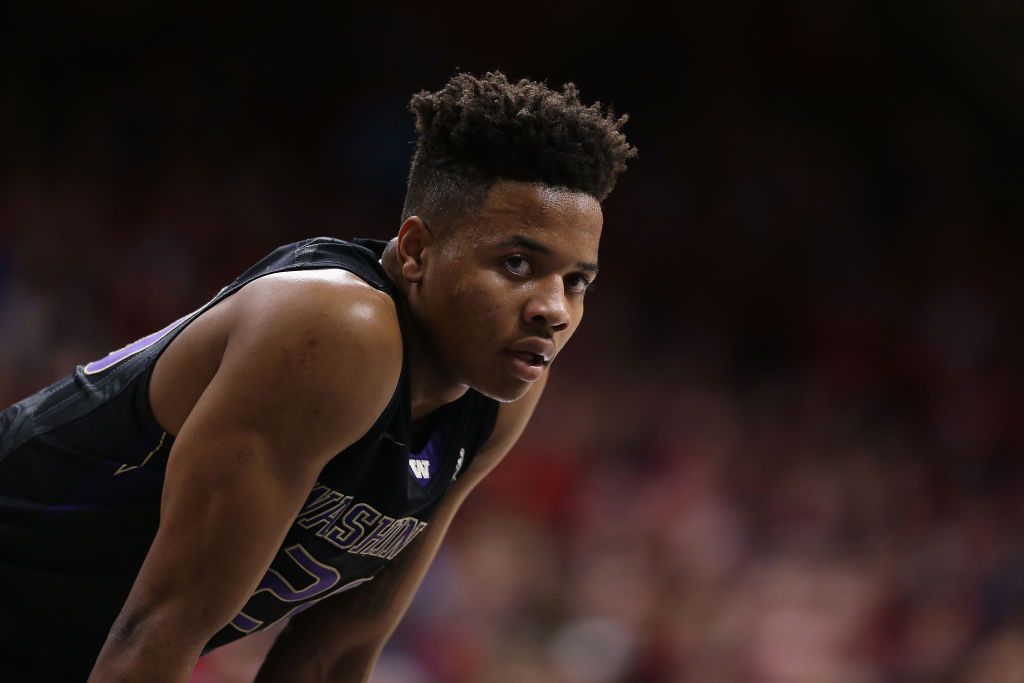 Markelle Fultz was chosen by the Philadelphia 76ers as the No. 1 overall pick on Thursday night in front of millions of people, but he didn't seem to know where he was headed.
The 19-year-old, a Washington freshman point guard, took to his Instagram account to make the announcement, but left his followers confused. He posted a photograph of himself with a caption that read: "Excited to head to (City) and join the (team name). @Tissot.us is helping me get started with my (team name) watch. #ThisIsMyTime #NBADraft."
Fultz was mocked across social media in his first moments with the 76ers, but when the gaff was spotted he filled in the gaps:
Ironically, Fultz heading to the 76ers was completely expected, as was No. 2 pick Lonzo Ball who was taken by the L.A. Lakers.
Fultz averaged 23.2 points last season along with 5.9 assists and 5.7 rebounds, the highest in Division I ball. Fultz played just 25 games in college and said that it had been his dream to be the top pick at the NBA draft.
"In high school I told my trainer Keith I wanted to be the No. 1 player in the country and the No. 1 draft pick, so it was a goal I set out there, and that's what I was striving for," Fultz said, as quoted by The Guardian.
Duke's Jason Tatum was taken by the Celtics with pick No. 3, while the Suns took Josh Jackson from Kansas. The Sacramento Kings selected De'Aaron Fox to round out the top five.
After the announcement of Ball's selection by the Lakers, he said he "just wants to get on the court." Fultz will too, and the 76ers will hope he's better at basketball than social media.