NBA Finals 2017: Watch as Steph Curry Sparks Up A Cigar During Live Postgame Interview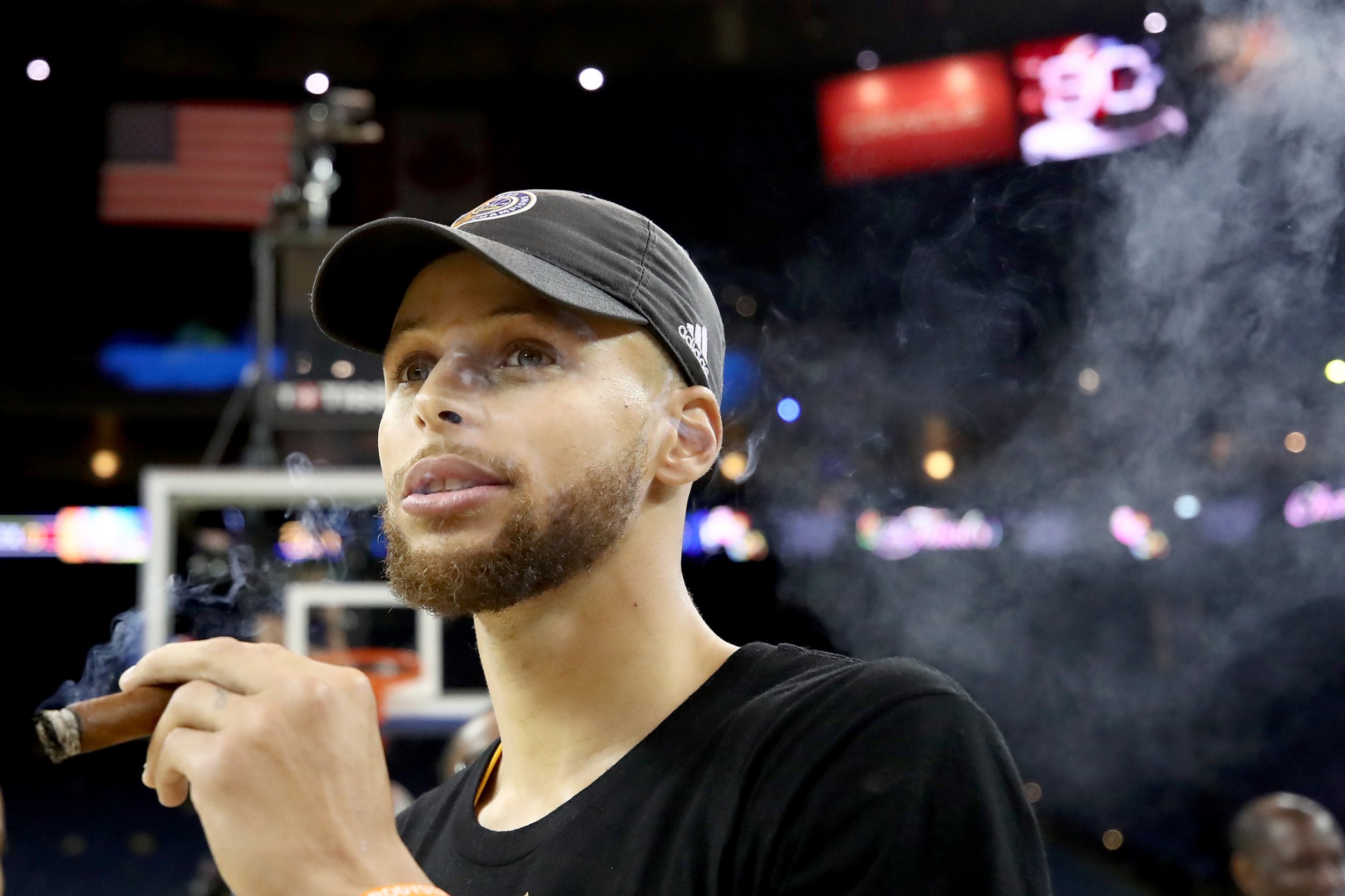 Steph Curry celebrated winning the NBA championship for the second time in three years in some style. The Warriors point guard swapped the traditional champagne dousing for a cigar — and he smoked it on live TV during his postgame interview.
Curry had 34 points and 10 assists in contributing to the Golden State Warriors victory to wrap up the NBA Final series in Game 5, with a 129-120 win over the Cleveland Cavaliers.
Golden State became the first team to score at least 100 points in every game of the playoffs, and Curry was clearly delighted when he joined NBA TV for his postgame chat with a cigar.
Curry, 29, explained that this was no regular smoke; this had been a year in the making. "The backstory to this is, after Game 7 last year, I told one of my close friends to save this for a year from now," Curry said.
In last year's NBA Finals, the Warriors took a 3-1 lead heading into Game 5, the same as it had this year, but Curry's team didn't manage to wrap up the series. LeBron James' Cavaliers turned the series on its head, winning the last three games to take the title 4-3.
"To be able to enjoy the process and journey," Curry added. "I've been waiting a whole year to smoke this, so I'm going to enjoy every last bit of this."
Take a look as Curry lights up: