NBA Commissioner 'Frustrated' by Absence of Chinese Players in the League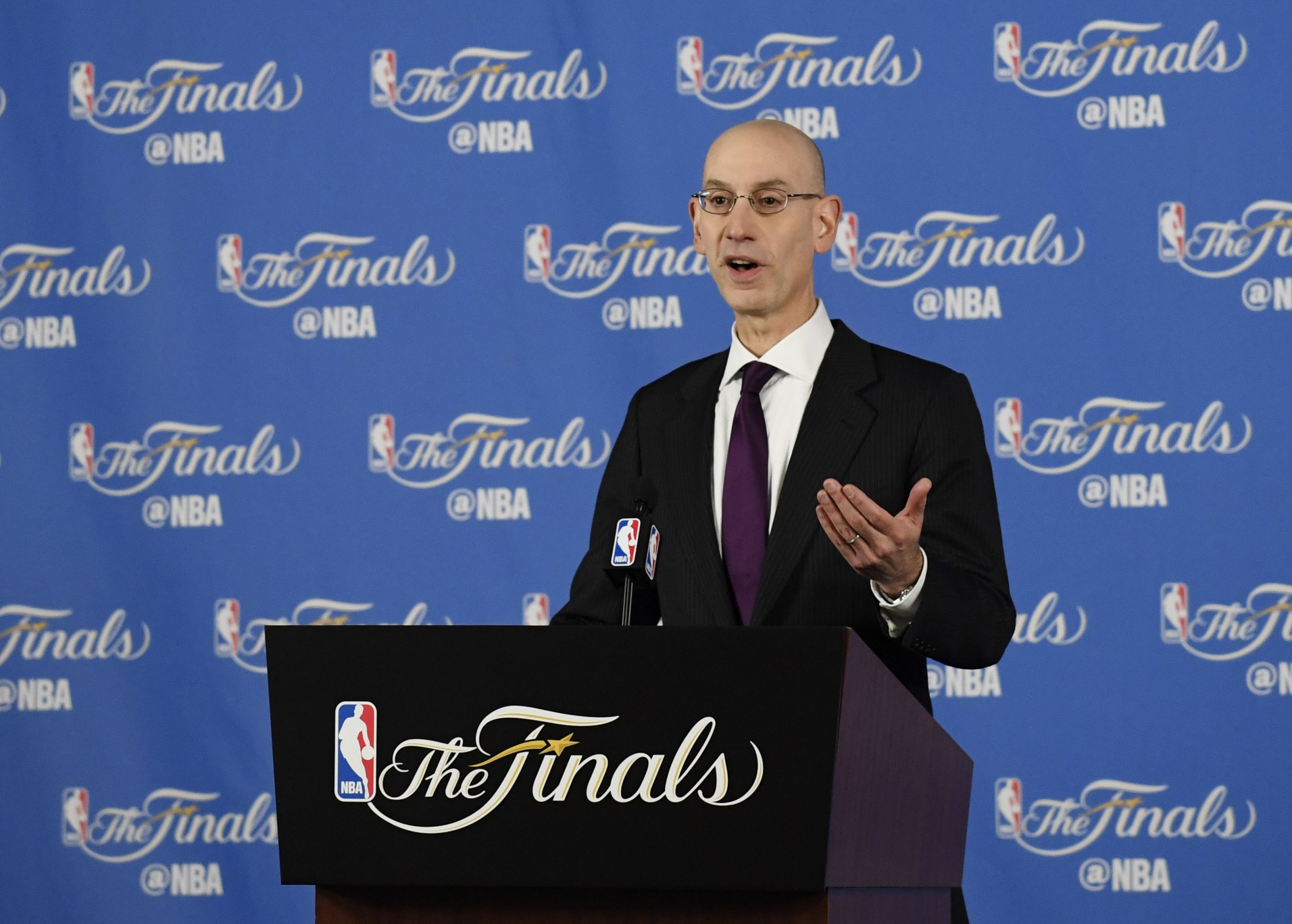 NBA commissioner Adam Silver is frustrated by a lack of Chinese players in an otherwise highly international league and is committed to ensuring the basketball-loving Asian nation has greater representation in the United States.
"It frustrates me that there are no Chinese players in the NBA right now," he told reporters prior to Game One of the NBA Finals in Oakland on Thursday.
"There's probably more basketball being played in China than anywhere else in the world. And more NBA basketball is being watched in China than anywhere else in the world," he said.
While there are currently no Chinese players in the NBA, two were selected in last year's draft: Zhou Qi by the Houston Rockets and Wang Zhelin by the Memphis Grizzlies.
Silver said he was consulting with retired eight-time NBA All-Star Yao Ming, now the head of the Chinese Basketball Association (CBA), who he said was committed to seeing China excel at the Olympics, World Cup of Basketball and the NBA.
"One of the things that we have worked on with Yao is the creation of academies in China," Silver added.
"So we can bring together some of the best players at a young age, they can compete against each other, they can compete internationally in the summer, because ultimately that's what enables them to become NBA players."
Silver added that it made little sense a country of 1.3 billion should have no representation in the NBA while nations with a fraction of the population, like Lithuania, Serbia and Latvia, each provided several players.
"We need to increase the pool of top-notch Chinese players," Silver said. "I think it will have a great impact on our league, and I think it will be good for Chinese basketball as well."