NBA Finals: Warriors Coach Steve Kerr Opens Up On Future; Leads Team Past Cavs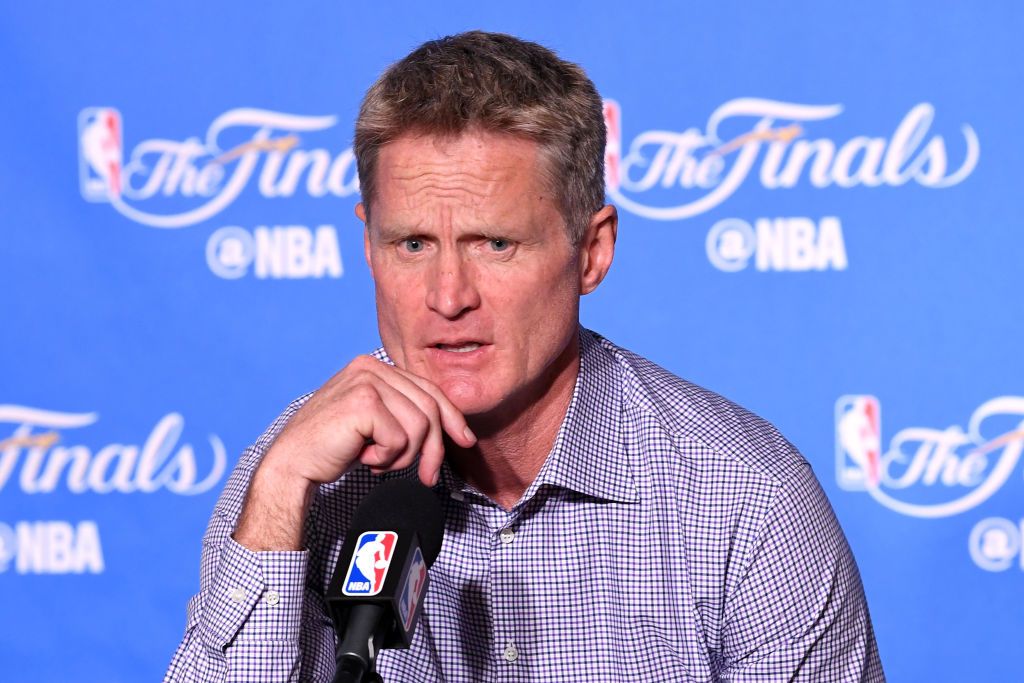 Golden State Warriors head coach Steve Kerr will take charge of the team for the remainder of the NBA Finals, he told reporters on Sunday.
He relinquished his role during the first round of the playoffs in late April due to complications resulting from back surgery two years ago.
Speaking shortly before Game Two against the Cleveland Cavaliers, Kerr said he was feeling somewhat better.
"I wanted to string together a few good days," he told reporters. "I did that. I'm excited, and it's good to be back."
And it will have felt even better when the Warriors took a 2-0 lead in the series after beating the Cavaliers 132-113 in Game Two.
The Cavaliers produced a significantly improved performance on the first game of the series as LeBron James made a triple-double, the team forced 20 turnovers and 15 steals, and yet it still wasn't enough.
Victory for Golden State was the team's 14th consecutive win in the playoffs, equaling the longest post-season win streak in the league's history.
The performances of James, Steph Curry and Kevin Durant, saw the battle for MVP heighten while the championship looks close to being tied up.
But the biggest cheer from the crowd at the Oracle Arena was saved for Kerr as he returned to the bench for the first time during the post-season.