NBA Rumors: Could Paul George End Up Joining Golden State Warriors to Make the Champions Downright Sick?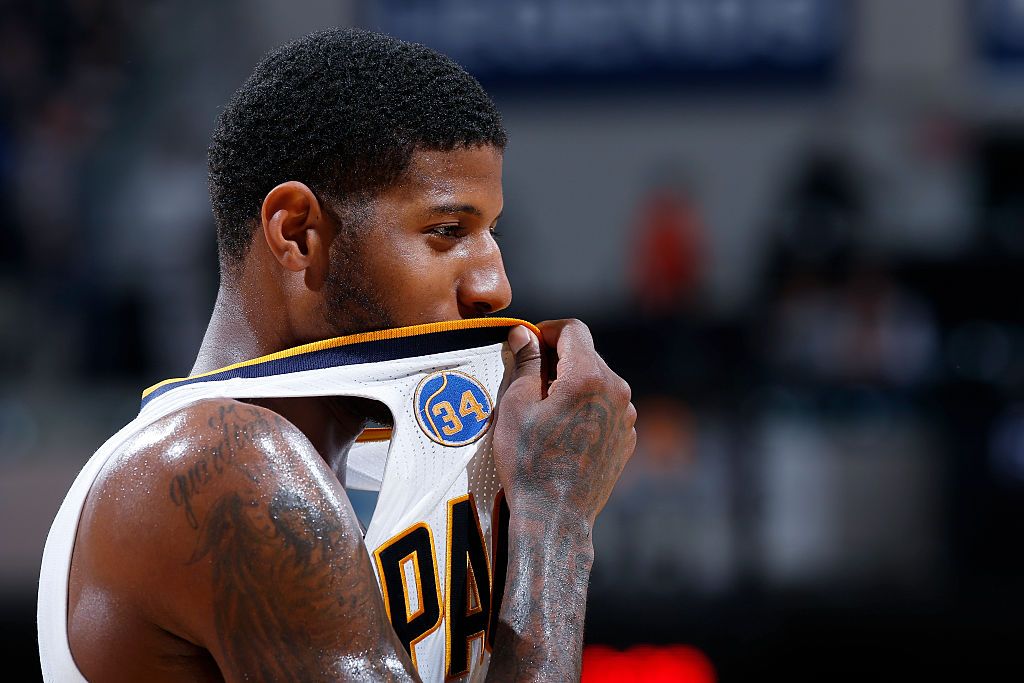 After last season's NBA Championship Finals, the big question for basketball fans was whether the game was stepping into a new era of single-club domination.
Golden State Warriors won the title for the second time in three years after adding Kevin Durant to their roster. Durant, along with Steph Curry and the rest of the team, beat LeBron James's Cavaliers with ease in the NBA Finals, finishing the series 4-1.
The concern for the Cavs, as well as the rest of the league now, is that the Warriors could be about to get even stronger by adding to their already impressive team.
According to The Athletic's Tim Kawakami, speaking on The Washington Post's Posting Up podcast, Golden State wants to take Paul George from Oklahoma Thunder when he becomes a free agent at the end of next season.
George, 27, was expected to end up at the Lakers, with the Los Angeles team boosted by the idea of a potential revival should it be able to convince James to join next summer.
Related: Kyrie Irving wants to prove himself and move out of LeBron James's shadow, says ex-Cavs GM
James is able to opt out of his current deal at Cleveland next summer, and it looks increasingly possible after the 32-year-old has expressed growing frustration with the team. After losing the NBA Finals, the Cavs fired their general manager, David Griffin, followed by Kyrie Irving requesting a trade.
The Thunder got George, the small forward, last month in a trade with the Indiana Pacers after seven years in Oklahoma, where he was named an All-Star on four occasions. Kawakami says Warriors owner Joe Lacob "is going to try and find a way" to get George to Golden State.
The addition of George would add even more weight to the Warriors' standing as a superteam, with him joining Curry, Durant, Draymond Green and Klay Thompson—a thought that would strike fear into the rest of the league.