NBA: Kevin Durant, the 'Little Egg Avatar,' Will Struggle to Live Down His Twitter Mishap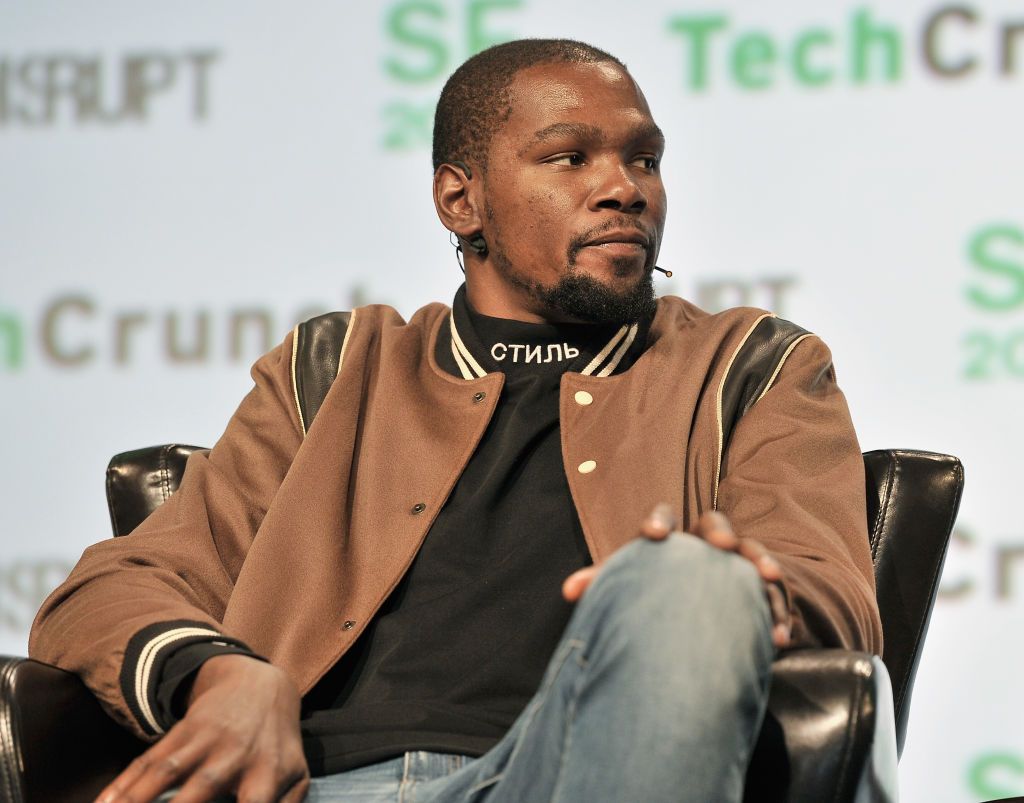 It will take some time for Kevin Durant to live down his recent faux pas on social media. And to some, like ESPN's Stephen Jackson, the Warriors man may be in danger of being forever remembered for the mishap.
Earlier this week, Durant was caught defending himself on Twitter on what was likely intended to be a burner account. A fan had responded to a post from Durant on Sunday, asking for "one legitimate reason" why the eight-time NBA all-star would leave the Thunder for the Warriors, a move he made last summer.
Writing in the third person, Durant responded saying that "he didn't like the organization or playing for Billy Donovan" and went on to say that "his roster wasn't that good, it was just him and [Russell] Westbrook."
Related: Has Kevin Durant Worn Out His Welcome at Golden State in Just One (Championship) Season?
Durant, who won the NBA championship in June with the Warriors, has since apologized for the move, describing it as "childish" and "idiotic." But Jackson, speaking on ESPN's The Jump, was critical of the 28-year-old and doesn't believe the incident will ever be forgotten.
"Kevin Durant," Jackson said. "I look at you now as I look at everybody else on Twitter and Instagram that has a little egg avatar. You are that person now. You cannot be excluded from that.
"Who creates a fake page? I'm the person, if I want to respond to somebody on social media, it has to come from my page with a verified check on it."
Hed: Kevin Durant Makes Wager With Bill Simmons Over LeBron James Future
Speaking on Tuesday at the TechCrunch Disrupt event in San Francisco, Durant apologized for the criticism of Oklahoma. "I don't regret clapping back at anybody or talking to my fans on Twitter," he said, as quoted by the Guardian. "I do regret using my former coach's name and the former organization I played for. That was childish. That was idiotic, all those type of words. I apologize for that."
But the damage to Durant's reputation has been done, and his current team has noticed. According to The Vertical, officials and players at Golden State have taken note of his "oddball off-season and are perplexed by it."