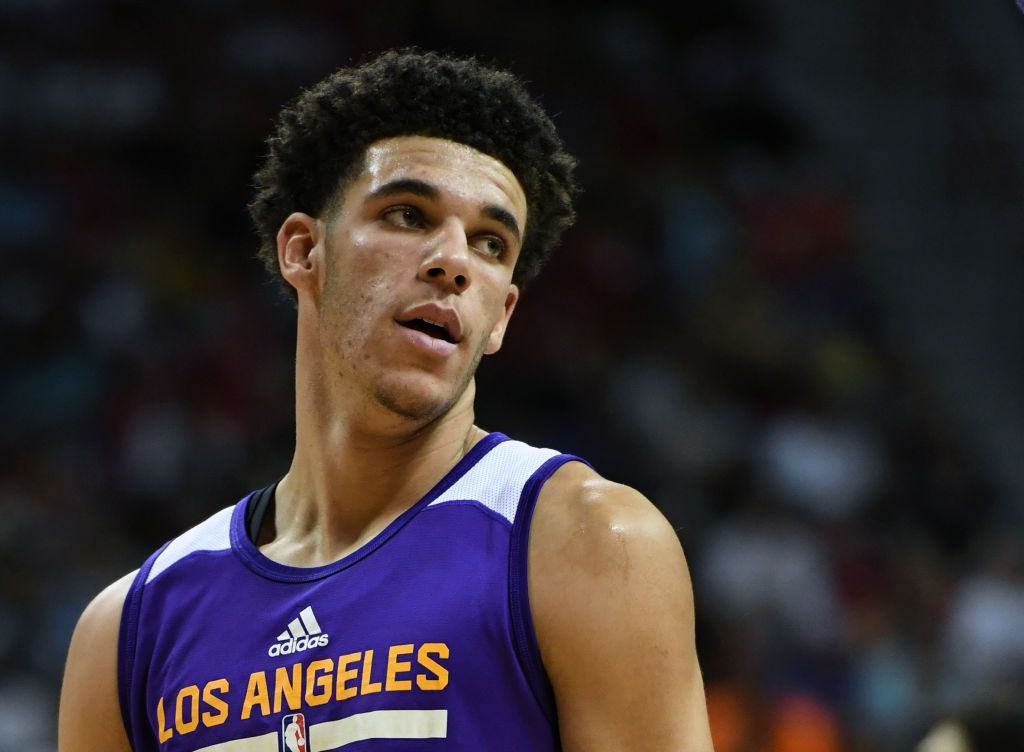 When Lonzo Ball was drafted by the Los Angeles Lakers this summer, Magic Johnson struggled to hide his excitement. To him, the capture of Ball was the crucial moment that would set the Lakers on a path to contending.
In June, Johnson, the team's president of basketball operations, described Ball as the "new face of the Lakers," he compared Ball to himself, saying they had the same " basketball IQ." But Ball isn't the only rookie who has Johnson buzzing this summer.
"I'll tell you, the steal of the draft is going to be Kyle Kuzma," Johnson told ESPN. "The young man can shoot the basketball, he also can put it down on the floor and create for himself or for his teammates."
Kuzma, the 22-year-old small forward from Utah, was the Brooklyn Nets' 27th overall pick and was traded with Brook Lopez to the Los Angeles Lakers in exchange for D'Angelo Russell and Timofey Mozgov. He has already spoken about how much he is looking forward to working with Ball after the two had their first taste of playing in Lakers jerseys in the summer league.
Read More: ESPN Apologizes After Host Jemele Hill Calls Donald Trump a White Supremacist
"It was a great experience being able to play in front of the country, allowing people to see my game," Kuzma told Clutch Points. "You know, just for me to go out there and play the way I did was pretty tremendous. It's a credit to my work ethic and how hard I work on my game.
"I like to score the ball, and [Lonzo] likes to pass, so me and him are a good duo because of that. He finds me on the break, and I finish baskets so he can get assists," he added.
Kuzma was as effusive about Johnson, explaining how he was feeding from the rich experience of the five-time NBA champion and three-time league MVP.
"It's great," Kuzma said. "Magic is a legend, so anytime you get an opportunity to talk to a legend like Magic it's great. He has so much knowledge about the game, and it's really fun to learn from him."