Who Is Laurene Powell Jobs? Apple Founder Steve Jobs' Widow Set to Become NBA's Newest Billionaire Owner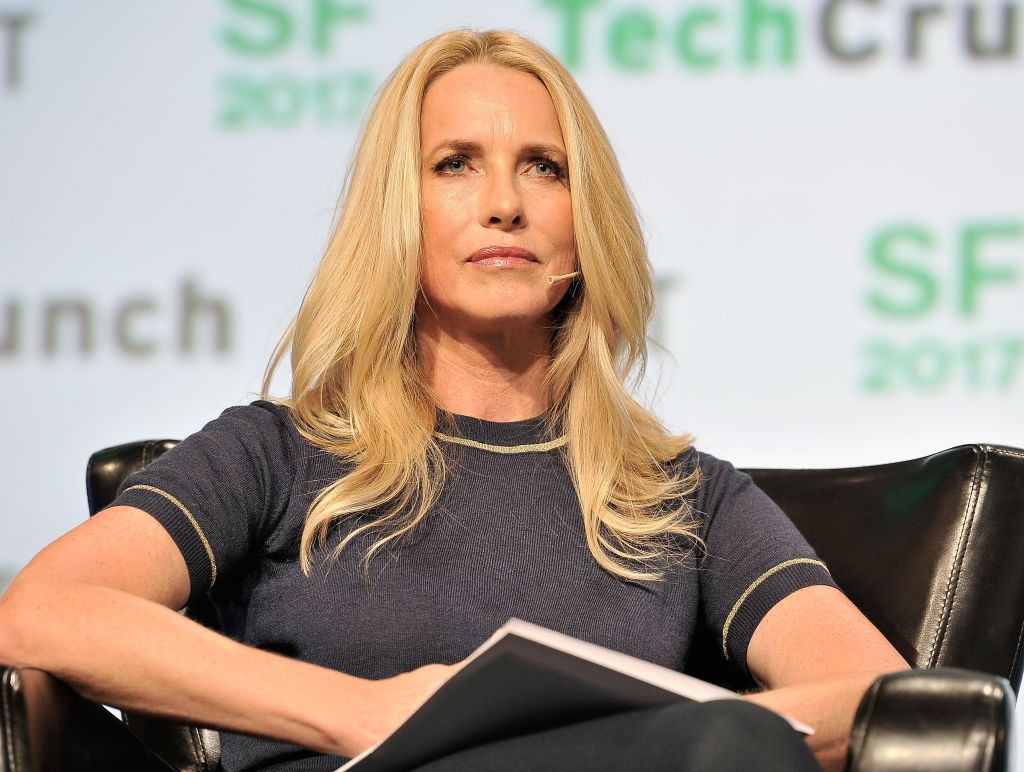 One of the wealthiest women in the world has reportedly become the newest owner of an NBA team. Laurene Powell Jobs, the billionaire philanthropist, has bought a stake in Monumental Sports & Entertainment which controls the NBA's Washington Wizards and NHL's Capitals, according to The Washington Post.
Her investment, said to be worth hundreds of millions of dollars, will see Powell Jobs own 20 percent of Monumental, the second largest stake after Ted Leonsis. Though the deal is yet to be approved by the NBA and NHL, Powell Jobs is set to become one of the most influential women in sports.
She would be only the fourth female NBA franchise owner, joining Jeanie Buss of the Lakers, Ann Walton Kroenke of the Nuggets, and Gail Miller of the Jazz.
On March 18, 1991, Laurene Powell's surname got a little longer, adding what would become one of the world's most well-known names: Jobs. She married Steve Jobs, the late chief executive and co-founder of Apple Inc. who died in 2011, and much of her $20 billion fortune comes from her stock in the company.
According to the Post's report, Powell Jobs also owns four percent of the Walt Disney Company. This vast wealth has allowed her engage in philanthropic work. In 2004, she launched Emerson Collective, which is an organization "dedicated to removing barriers to opportunity so people can live to their full potential."
It focuses on education, immigration reform, environmental issues and social justice. Earlier this summer, Emerson Collective also bought a majority stake in The Atlantic magazine, sharing ownership with David Bradley. The name Emerson Collective, Powell Jobs says, was inspired by the co-founder of The Atlantic, Ralph Waldo Emerson.
"What I loved about Laurene from the first is that her confidence was forged on a different coast," Bradley said. "And, if anything, her ambition is greater than my own."
Owning an NBA franchise has clearly been a target for Powell Jobs. A few years ago, she reportedly launched an ultimately unsuccessful bid for the L.A. Clippers and, according to NetsDaily, she was also interested in purchasing the Brooklyn Nets in 2015. Fortunately, for Powell Jobs, she looks to have been more successful this time round with the Wizards, valued at $1 billion in 2015 but likely to be worth more now.
Her desire to get involved in an NBA team is intended to help drive forward the Emerson Collective goal. "Laurene and Ted share the same commitment to a double bottom line, that the best companies are those that do good in their communities," a source told the Post.