LeBron James Is Still Driving Kyrie Irving Mad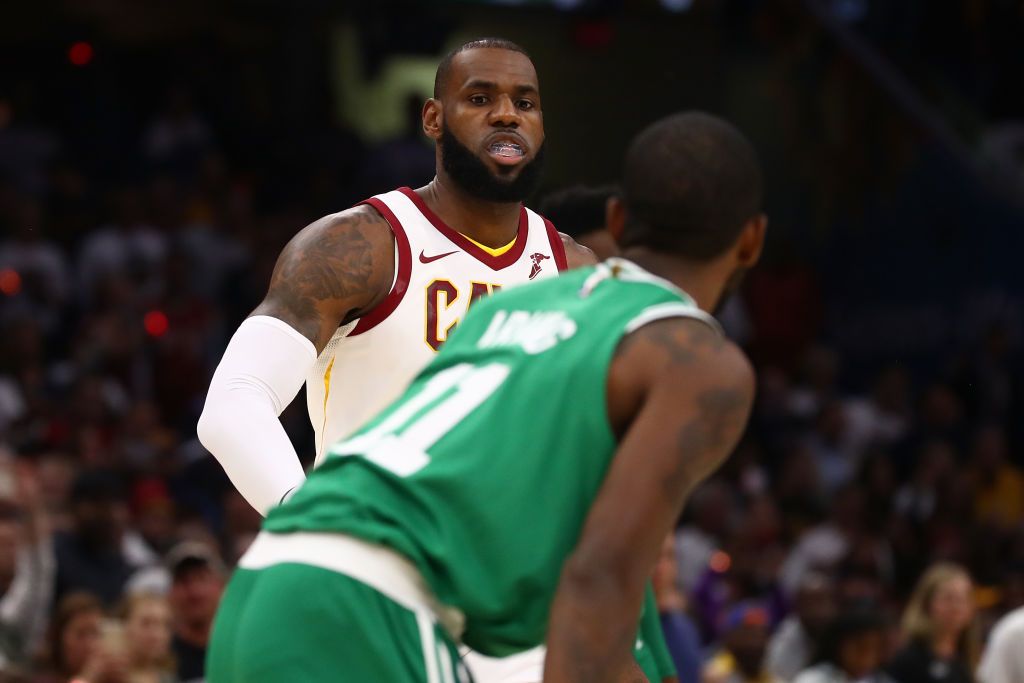 The very mention of LeBron James's name is enough to put Kyrie Irving in a bad mood, something the NBA learned after his summer trade from the Cavs to the Celtics.
Irving was involved in the biggest trade of the off-season, leaving James and Cleveland for Boston while Isaiah Thomas went the other way. In the weeks that followed, it was clear that Irving was irritated by the public's and media's interest in his relationship with James.
In the latest incident, Irving was taunted by a Philadelphia 76ers fan during the Celtics 102-92 victory at the Wells Fargo Center on Friday. As he passed through the tunnel, a fan yelled: "Kyrie, where's LeBron?"
Irving's comeback was swift and brutal: "Suck my dick!" On Sunday, the NBA announced that Irving would be fined $25,000 for using inappropriate language toward a fan. Irving acknowledged making the comment and apologized to the children who heard it, but said he did not regret saying what he did.
Related: LeBron James Knows When He's Leaving the Cavs and Where He's Going Next
A video of the incident circulated on social media:
This wasn't the first time Irving reacted badly to the mention of James's name. In an interview with ESPN's Stephen A. Smith, he was particularly curt on the subject. Here is the transcript between the two:
Smith: Did you speak to LeBron James or talk to LeBron before you and your representatives met with ownership to let them know that you wanted out?
Irving: No.
Smith: Why not?
Irving: Why would I have to?
Smith: If you don't speak to somebody about it, they might take it personally.
Irving: Yeah.
Smith: Do you care about that at all?
Irving: No.
Irving's next game is Tuesday, when the New York Knicks visit Boston.