What Will it Take to Sign Gordon Hayward? NBA Teams Are Trying Really Hard to Sign the Small Forward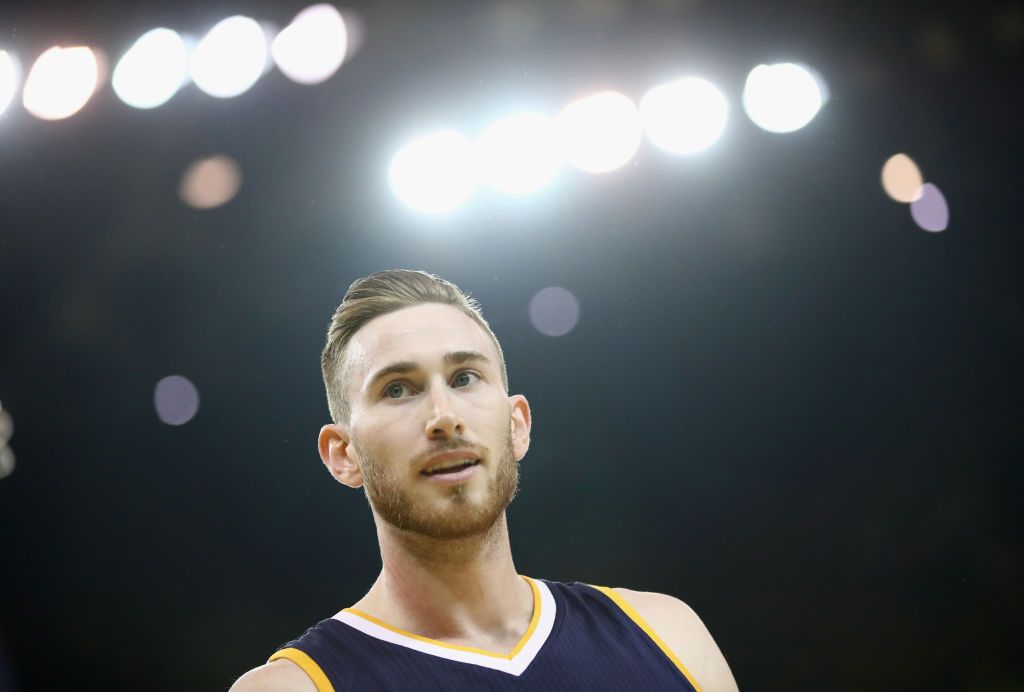 Utah is the third and, possibly, final stop for Gordon Hayward on Monday as the Jazz look to convince him to stay with the team this summer.
Hayward, 27, is one of the most sought-after remaining free agents in the NBA, with the Jazz, the Heat and the Celtics all vying for his services, according to Give Me Sport.
The Jazz is desperate to resign the small forward after his performances last season—he averaged 24.1 points, 61. Rebounds and 3.4 assists after 11 games—earned him an NBA All-Star nod for the first time.
But the Jazz will have to do a lot to woo Hayward back as both Miami and Boston have shown their intent, and they've done it publicly.
Outside the American Airlines Arena, hangs a banner for Hayward bearing an image of the athlete wearing a Heat jersey. Take a look below:
The Heat made a positive impression on Hayward, according to the Miami Herald, but Boston responded with its own banner that welcomed Hayward and his wife Robyn to the city on Sunday for his meeting with the team.