NBA Most Valuable Player: Watch Russell Westbrook's Emotional Awards Speech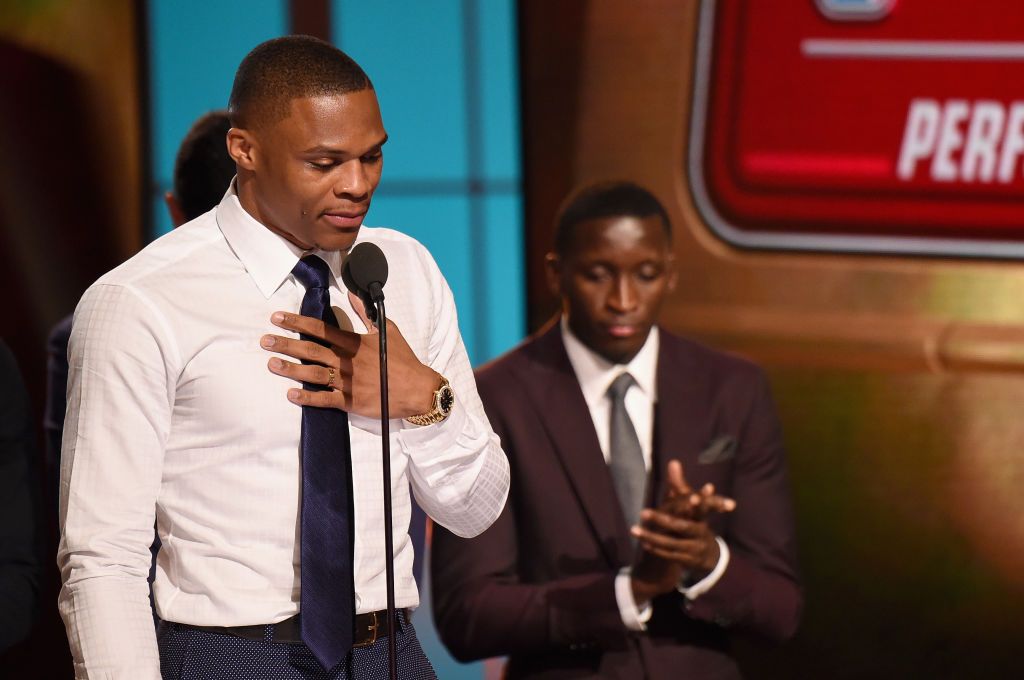 Russell Westbrook was named the NBA's Most Valuable Player for the 2016-17 season on Monday night.
Westbrook, an All-Star for Oklahoma City, set a record last season with 42 triple-doubles in a regular season, joining Oscar Robertson as the only players to achieve such a feat for an entire season.
The 28-year-old filled the shoes of Kevin Durant after he left the Thunder for Golden State Warriors last summer and joined Steph Curry to win the NBA championship.
But Monday night was Westbrook's night. He beat James Harden of the Houston Rockets and Kawhi Leonard of the San Antonio Spurs for the highest honor in the league.
The evening also brought an end to Curry's domination of the MVP—the Golden State Warriors shooter won the title for the past two seasons.
On stage, Westbrook spoke for eight minutes, thanking the staff at the Thunder and inviting his teammates to join him. But everyone at Basketball City at Pier 36 was silent as Westbrook struggled to keep hold of his emotions as he thanked his brother, mother and wife.
Take a look here: