NBA: Carmelo Anthony Has Left New York, so Do the Knicks Have a Plan in Place?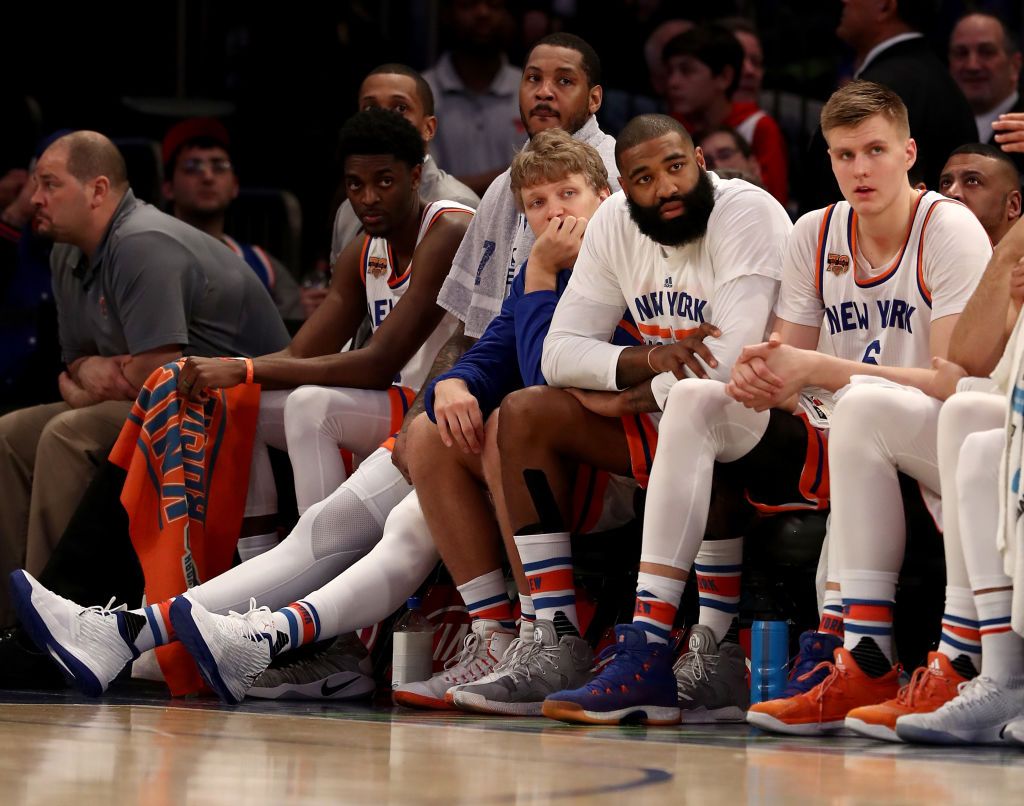 With three weeks remaining until the start of the new NBA season, there is just one question on the lips of Knicks fans: Is there a plan in place to cope without Carmelo Anthony?
But, according to point guard Ramon Sessions, the Knicks have a player in their ranks who has the qualities and potential to succeed Anthony, who traded to Oklahoma Thunder. Knicks got Enes Kanter and Doug McDermott for Anthony, plus a second-round pick in the 2018 draft, but Sessions's praise was for a youngster in the ranks.
The veteran has been assigned to work as a mentor with Frank Ntilikina, a 19-year-old point guard from Belgium, and he believes the Knicks could have a superstar of the future, comparing him to Kyrie Irving.
"I played with Kyrie when he was young. He's got a lot of Kyrie tendencies," Sessions said. "Not the most athletic guy but can handle the ball in tight spots. It's still early on, but he definitely gives me that Kyrie feel when Kyrie was a rookie."
When told about Sessions's comments, Ntilikina was flattered by the praise. "Kyrie is Kyrie,'' Ntilikina told the New York Post. "That's something. He's an All-Star, has done crazy things. Hearing that is a blessing. Ramon is here for me. Giving me a lot of advice. I'm learning a lot from him."
Related: Steph Curry slams "terrible" 'Sports Illustrated' cover for forgetting Colin Kaepernick
Head coach Jeff Hornacek has also been impressed by the work of the young Belgian, and says he is gradually becoming more and more confident, and imposing himself on the group.
"I think he's playing with more confidence every day,'' Hornacek said. "In the beginning, he was probably more tentative which is understandable—19-year-old kid coming across and playing with these guys that he's probably seen on TV and now he's in the middle of it. But now he's just one of the guys out there playing and he looks good.''
Irving, meanwhile, is preparing for the start of a new season but with a different team. After the sensational trade of the summer to the Boston Celtics, with Isaiah Thomas going the other way, Irving will begin the campaign by playing his former team, the Cleveland Cavaliers on October 18.