'Furious' Knicks Owner James Dolan Called Rupert Murdoch Over Controversial Fox Ads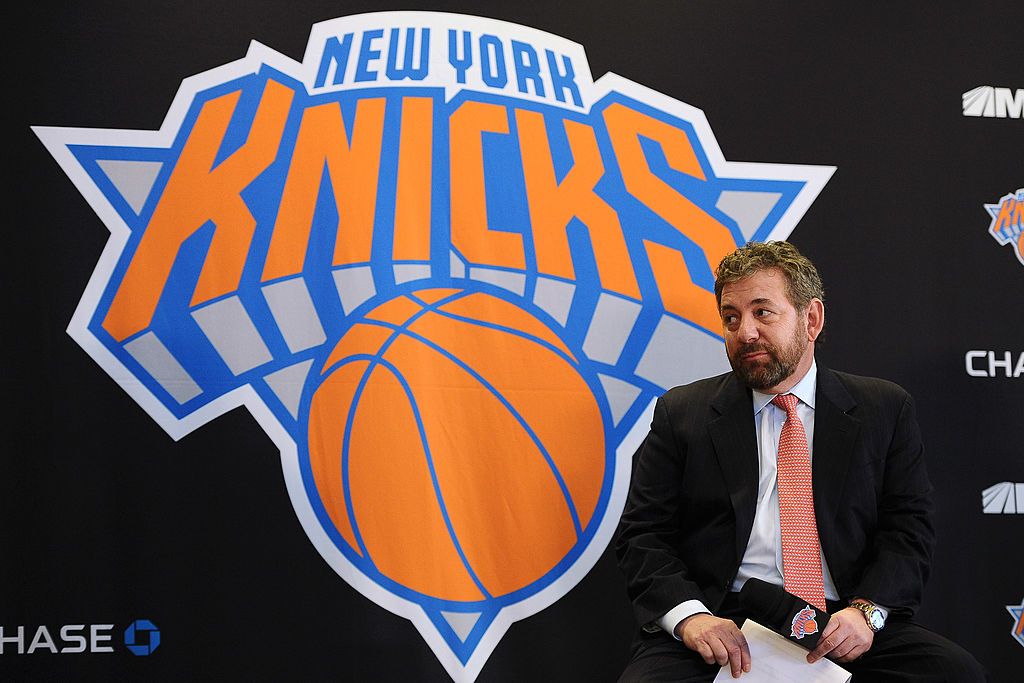 Bizarre advertisements for Fox Sports 1 caught the attention of many taking the 42nd Street shuttle between Times Square and Grand Central Terminal in New York this week, but one man took particular offense.
Pictures of New York Knicks duo Tim Hardaway Jr. and Joakim Noah, who in 2017 will earn $16.5 million and $13.4 million, were featured on the sides of the train next to the word "hopeless."
Once on the train, there was more. One seat featured a sign that said: "Sit here if you're hopeless," while another said, "The high point of the last 25 years was the movie Eddie," referring to the 1996 film in which fan Whoopi Goldberg is named as the Knicks coach.
A third seat with a print on it sent a very direct message: "Nothing will change until Dolan sells the team" in reference to Knicks owner James Dolan. And it seems to have caught his attention. According to SNY's Adam Zagoria, Dolan was "furious" and called Rupert Murdoch, Executive Co-Chairman of Fox Sports parent company 21st Century Fox, directly to complain.
Newsweek subscription offers >
Related: LeBron James was asked about Knicks move, and failed to deny it
Newsweek subscription offers >
The campaign was meant to last four weeks, the New York Post reported, but came to a premature end on Tuesday evening after Dolan's complaint.
Fox bosses found themselves "dealing with a shitstorm internally," an industry source told Zagoria. "If you post something like this you have to expect Dolan's wrath." In the end, the Fox campaign lasted little more than 48 hours.
Related: Who is Laurene Powell Jobs? Meet the NBA's Newest Billionaire Owner
It wasn't all doom and gloom, however. Players like Kristaps Porzingis, Michael Beasley and Mindaugas Kuzminskas were presented as the light at the end of the tunnel for the Knicks. The word "hopeful" appeared next to their photos.
The Knicks haven't won a Championship since the 1970s, when two-time Most Valuable Player Willis Reed led the team to victory.
The preseason began for the Knicks on Tuesday night with a 115-107 loss to the Brooklyn Nets. They play four more times before the regular season begins against the Oklahoma Thunder, when they come face-to-face with the just-traded Carmelo Anthony once again.
'Furious' Knicks Owner James Dolan Called Rupert Murdoch Over Controversial Fox Ads | Sports