NBA Rumors: Rockets Have Trade Plans to Challenge Golden State for Championship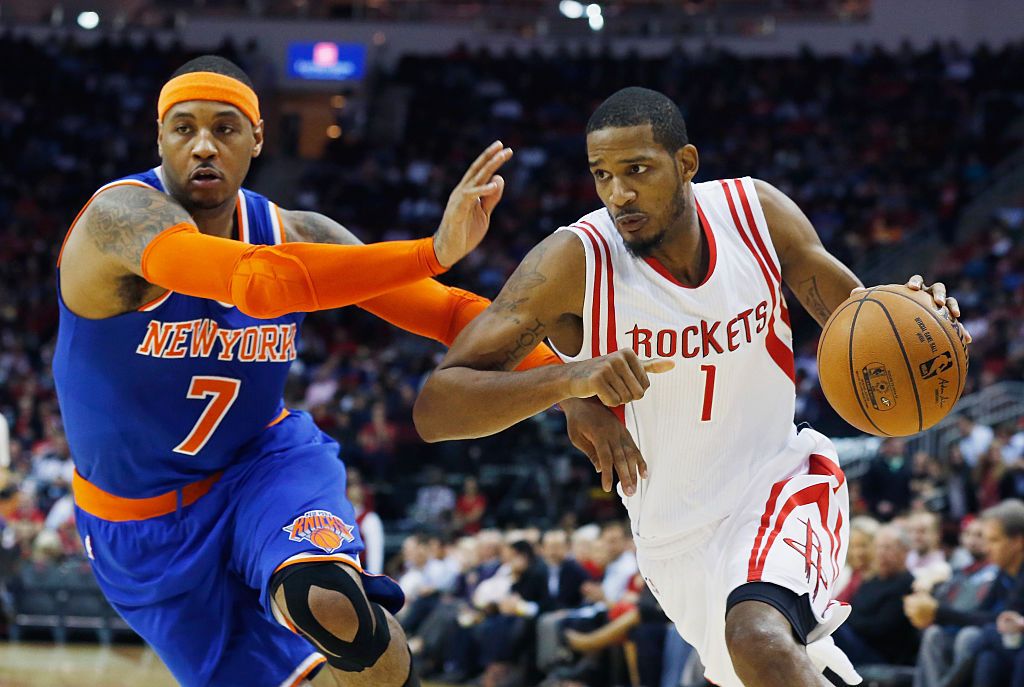 Some people fear that the NBA is in danger of getting close to predictable. Golden State Warriors have won two of the last three Championships and came close to beating the Cavs in 2016, and they've only got stronger since then.
Kevin Durant joined the team in summer of 2016 and won the Championship in his first year, tearing through Cleveland in a 4-1 win in the NBA Finals in June. But the Warriors are likely to face a sterner test in the coming league, especially if Houston's latest trade comes off.
The Rockets have been chasing the trade for Carmelo Anthony throughout the summer, and, according to the New York Daily News, that could finally happen on Monday.
"Two weeks ago, Carmelo's wife, La La, said the family thought a trade would have been completed by now. Mentally, Carmelo and his family have moved on to Houston. Reality is another story," Frank Isola wrote.
Related: Has Kevin Durant worn out his welcome at Golden State in just one (championship) season?
"The Knicks under new team president Steve Mills and new general manager Scott Perry are well within their right to wait for the best deal possible before finally sending Carmelo on his way," he added.
Isola continued: "The problem, however, is that Carmelo has limited his trade list to one team, the Rockets. So, unless Houston can find someone to take Ryan Anderson's contract (he's owed over $60 million over the next three seasons), Carmelo is stuck in limbo."
Despite being 33, Anthony, the 10-time All-Star, still has a lot to offer. Should he be teamed up with point guard James Harden, the Rockets could be more than just a threat to the Warriors in the coming season.