Is Michael Beasley as Good as LeBron James and Kevin Durant? He Certainly Thinks So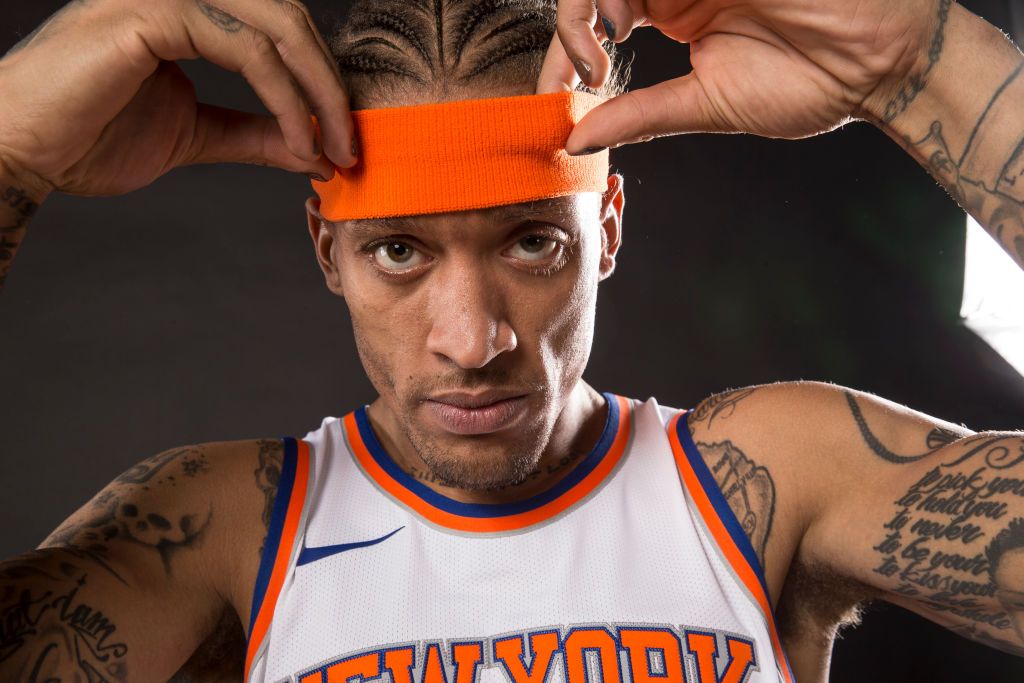 Ever since Carmelo Anthony was traded to Oklahoma City Thunder last week, there has been one question on the mind of Knicks fans.
Who, they want to know, will replace Anthony as the new star forward in New York and help propel the Knicks back up the Eastern Conference? They will be pleased to hear, then, that Jeff Hornacek has a man in his team with the qualities of Kevin Durant, equal with LeBron James and "up there with the best guys in the world." Michael Beasley says that man is Michael Beasley.
The 28-year-old small forward signed with the Knicks at the beginning of August after just a year with the Milwaukee Bucks. He says he is underestimated.
"[It's] mostly perception. As far as talent-wise, I match up with Kevin [Durant], LeBron, I match up with the best guys in the world," Beasley told Bleacher Report. "I'm not being cocky, it's just always how I felt. But I got into trouble as soon as I got into the NBA, and it left a bad taste in a lot of people's mouths."
Read More: Why Knicks had the 23rd worst defense in the NBA last year revealed
In nine years, Beasley has already played for 10 teams, including three stints with the Miami Heat, where he started his career. He was with the Timberwolves for two years, and then spent a year with the Phoenix Suns. Beasley also spent time in China, playing for the Shanghai Sharks and Shandong Golden Stars before returning to the U.S. in 2016.
He joined the Houston Rockets in March 2016 but was traded to the Bucks seven months later, before making his move to New York two months ago. His record, he says, shows his quality but he has never been given a fair chance.
"If you look over the past nine years, I never played more than 24-25 minutes a game," Beasley said. "Being a No. 2 pick, especially in my first 3-4 years, that should raise a question mark. Not to toot my own horn, but not a lot of guys come into the NBA after the kind of year I had at Kansas State. For whatever reason, I just never got a fair shake."
He may be given his first opportunity in Hornacek's team on Tuesday night when the Brooklyn Nets are the Knicks' opposition at Madison Square Garden. Hornacek's team then plays four more preseason games before the regular season begins on October 20 against the Thunder.