The Rise and Fall of the Dark Knight: Matt Harvey Suspended After 'Violating Team Rules'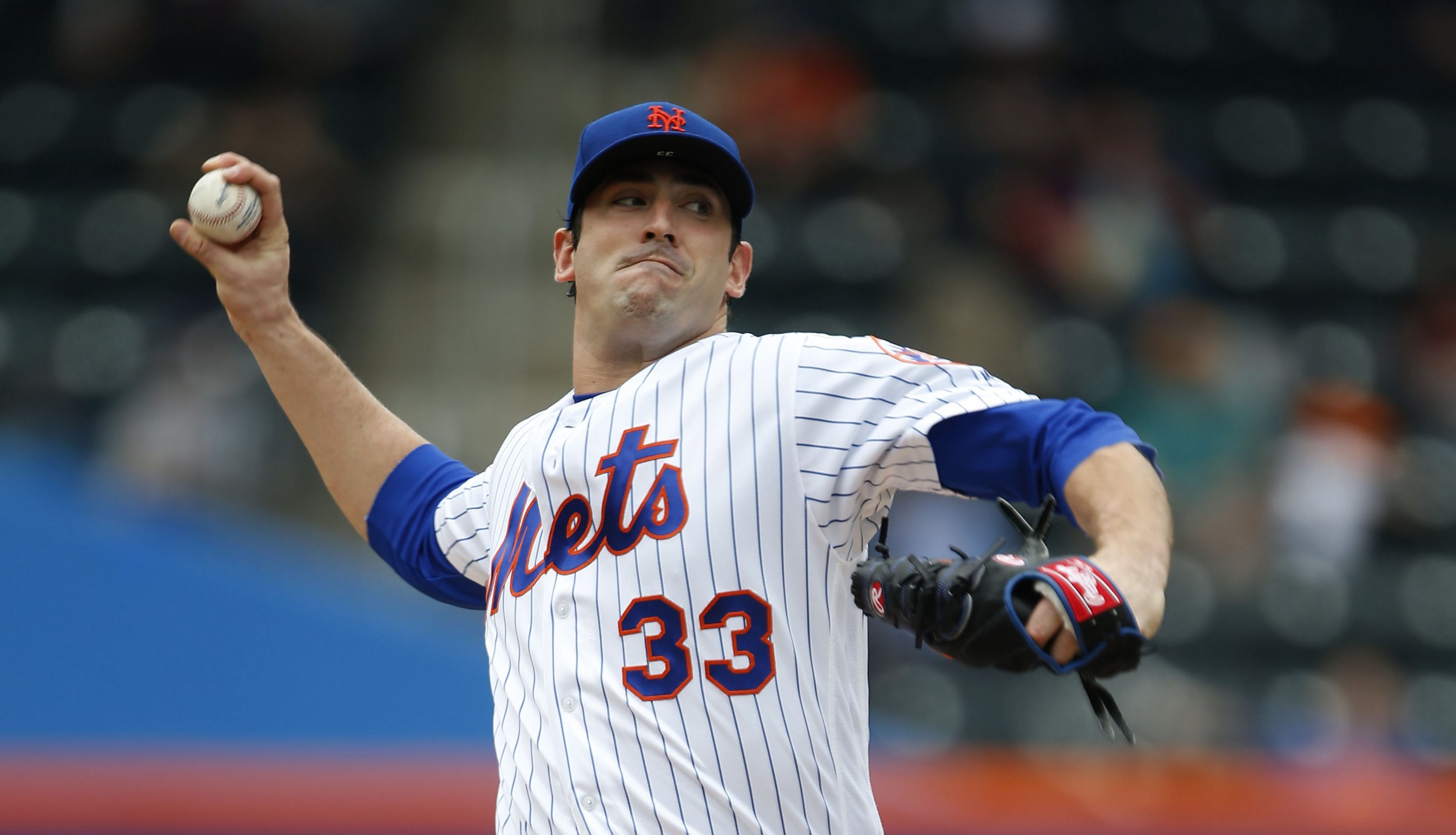 The Dark Knight rises and the Dark Knight falls. On Saturday, the New York Mets scratched right-hander Matt Harvey from Sunday's game against the Miami Marlins for an undisclosed violation of team rules.
"We are going to keep it in house, the way it's supposed to be," New York Mets manager Terry Collins said, as quoted by The Guardian. "We hope to put it behind us and move forward."
Harvey, the hard-throwing starting pitcher, had been sent home, scratched from his scheduled start and replaced by left-hander Adam Wilk who was called up from Triple-A Las Vegas. Harvey, nicknamed the Dark Knight, is in danger of falling permanently out-of-favor with the Mets.
The Opportunity
An injury to Johan Santana in 2012 saw Harvey promoted to the majors from the Mets' Triple-A affiliate Buffalo Bisons, where he had a record of 7-5 and 3.68 ERA. He remained in the rotation for the big league club that season as a fifth starter.
Harvey went on to set a Mets franchise record with 11 strikeouts on his pitching debut and added two hits. Harvey was living up to expectations.
The Rise
In his second season, in 2013, Harvey struck out 19 in 14 innings in his first two starts of the season. Mets fans were falling for him madly and deeply. Former manager Bobby Valentine told Newsday, Harvey could be "the best Met pitcher to ever wear the uniform."
That year, Harvey was the starting pitcher for the MLB All-Star Game at Citi Field. His stock rose so rapidly among Mets supporters, but not everyone was able to recognize him just yet:
And then the injury bug struck. Harvey had to undergo Tommy John surgery in October 2013 after partially tearing the ulnar collateral ligament in his right elbow. This meant he would miss the entire 2014 season but the success of the procedure meant a return for 2015, when he recorded his best season, going 13-8 with a 2.71 ERA.
The Fall
In 2015, however, Harvey missed a mandatory workout the day before the NL East champion Mets traveled to L.A. for a playoff against the Dodgers. Harvey apologized and was fined but offered no explanation.
The latest suspension comes at a bad time with Harvey coming off two of the worst starts of his career. He allowed 12 runs over 9⅔ innings with eight walks in two losses to Atlanta.
At this rate, the former can't-miss prospect will wear out his welcome in New York before his current contract expires in 2018.