NFL: Michael Vick Says Colin Kaepernick Should Cut His Afro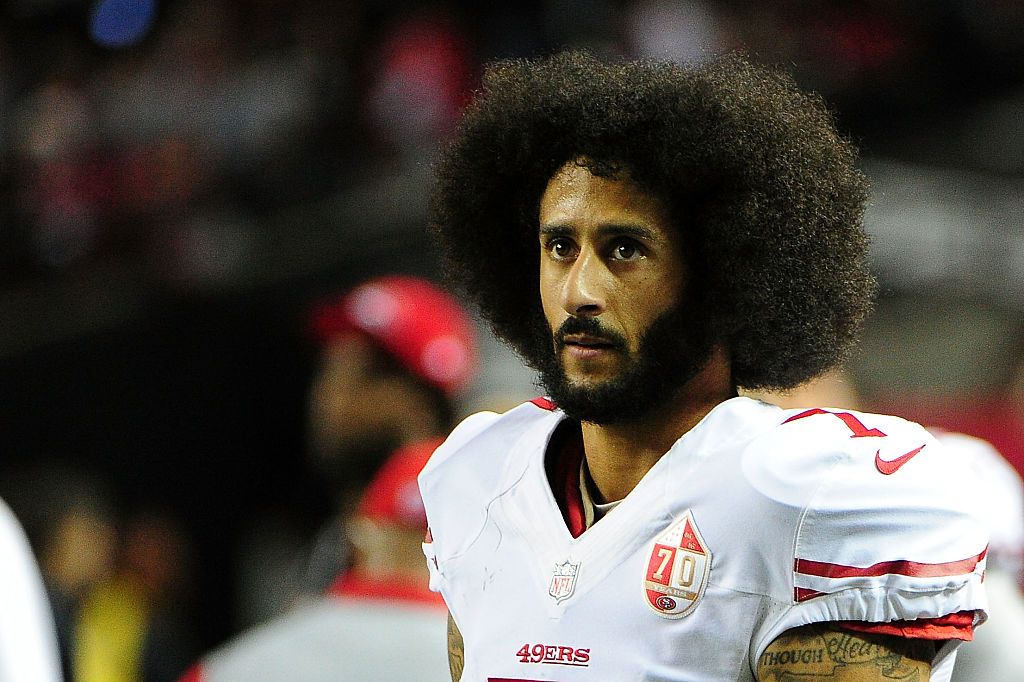 With the NFL training camps edging ever closer, Colin Kaepernick remains a free agent.
The 29-year-old opted out of his contract with the San Francisco 49ers at the end of last season, and is yet to sign with a new team—a topic heavily debated.
Michael Vick, the former quarterback who retired in 2015, doesn't believe the lack of interest in Kaepernick is due to his iconic protest, which involved the QB taking a knee rather than standing during the U.S. national anthem last year to draw attention to racism in the U.S.
Vick does have some advice for him, though. "First thing we've got to get Colin to do is cut his hair," he said on Speak For Yourself. "Listen, I'm not up here to try to be politically correct. Even if he puts cornrows in there, I don't think he should represent himself in that way in terms of just the hairstyle. Just go clean-cut. You know, why not? You're already dealing with a lot—a lot of controversy surrounding this issue."
Kaepernick's failure to find a new team has surprised many. Although he cooled off considerably since his first few years in the league when he was considered one of the elite QBs in the game, Kaepernick still managed to complete 59.2 percent of his passes, throw for 16 TDs against just 4 interceptions and a 90.7 passer rating.
Related: Donald Trump to Colin Kaepernick: 'Find a New Country'
Vick, however, believes Kaepernick's quality in recent seasons is the reason he is without a team. "Being frank, Colin didn't have the best two years his last two seasons. It wasn't as productive as what we've seen him do. And maybe it was due to coaching changes and musical chairs in the positions around him and players, but I think in terms of him getting back on the field, it's going to have to be a team that suits his skill set and what he does well," Vick said, as quoted by Pro Football Talk.
"It has nothing to do with him being blackballed. The gesture that he made last year when he took the stand to do what he did—listen, we all appreciated it, we respected it, and it was a good thing. I really think the stand that he took has nothing to do with him not having a job of playing in the National Football League right now."
Most NFL training camps begin either this week or next.