Donald Trump Is Condemning Footballers More Than Neo-Nazis, Says Chiefs Quarterback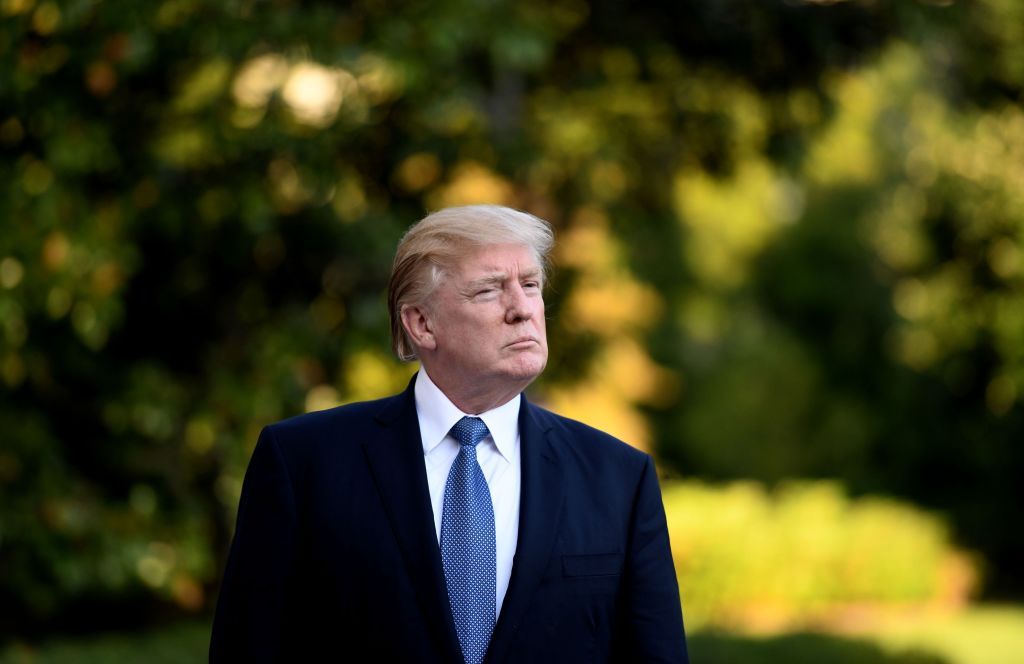 President Trump has condemned NFL players more harshly than he did neo-Nazis, says Kansas City Chiefs quarterback Alex Smith.
Trump urged the owners of football teams to fire any players who took a knee during the national anthem, and for fans to leave the stadium. "Wouldn't you love to see one of these NFL owners, when somebody disrespects our flag, to say, 'Get that son of a bitch off the field right now, out, he's fired. He's fired'," he said.
Smith described the criticism as "alarming" as the president was "targeting the NFL, targeting the quality and character of guys in this league for that very protest."
The 33-year-old said he felt uncomfortable talking about politics but that Trump's comments had "upset" him.
"It's the same guy who couldn't condemn violent neo-Nazis," Smith said, as quoted by The Hill. "And he's condemning guys taking a knee during the anthem.
"There are bigger issues out there that he probably should be worried about. But for some reason the NFL is on his mind."
Last month, one person died and 19 others were injured when a car, allegedly driven by a white supremacist, rammed into a crowd of people opposing a far-right rally in Virginia.
At the time Trump condemned "in the strongest possible terms this egregious display of hatred, bigotry, and violence on many sides," failing to specifically denounce the far-right.
Smith continued to say that the NFL is "not perfect" but that he is proud of teammates. On Sunday, many players, coaches and owners took part in a protest following Trump's criticism.
"There are so many good things, great things that go on in this league," Smith said. "It struck a chord a little bit to see guys get attacked for a peaceful protest."