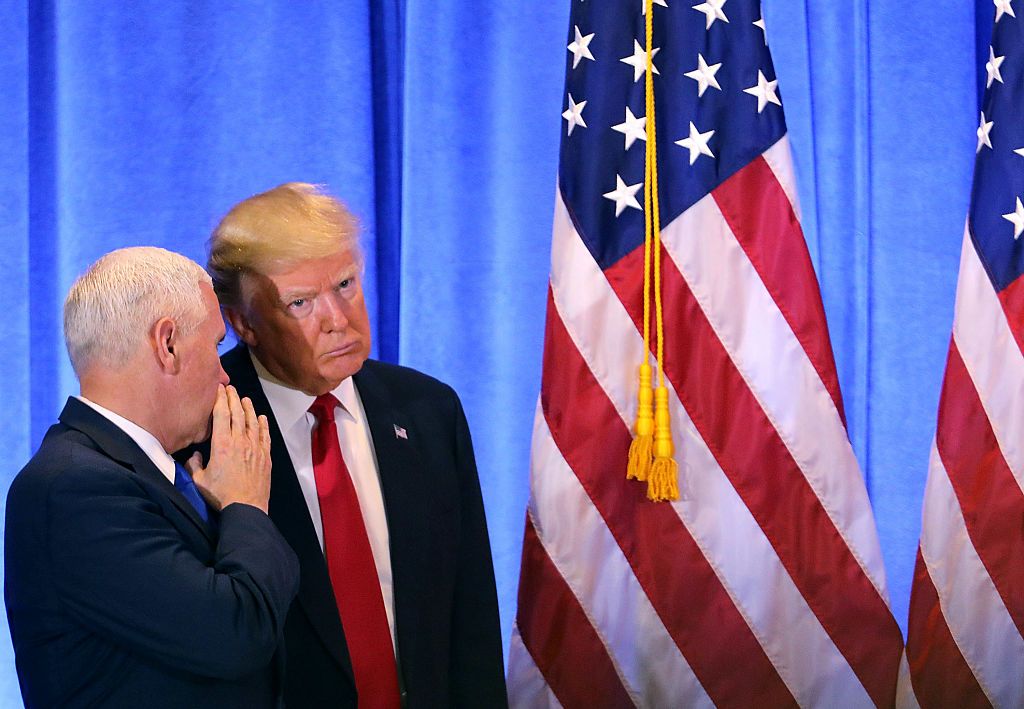 San Francisco 49ers safety Eric Reid has accused Vice President Mike Pence of "a PR stunt" after walking out an NFL game when players kneeled during the national anthem.
Reid, one of the NFL players who began protesting a year ago alongside Colin Kaepernick, was in Indianapolis for Sunday's game against the Colts, which ended 26-23 to Indianapolis.
Pence made a special appearance at the game but didn't get to see a minute of play. The vice president rose to his feet for the national anthem, but after seeing members of the 49ers team take a knee he walked out of the stadium.
"I left today's Colts game because @POTUS and I will not dignify any event that disrespects our soldiers, our Flag, or our National Anthem," Pence wrote on Twitter. But Reid, the 25-year-old from Louisiana, thinks it was all part of a set-up.
"My honest reaction … Does anybody know the last time he's [Pence] been to a football game?" Reid said, as quoted by Jennifer Lee Chan of Niners Nation.
"With that being said, he tweeted out a three-year old photo of him at a Colts game so with the information I have the last time he was at a Colts game was three years ago. So this looks like a PR stunt to me."
Reid continued: "He knew our team has had the most players protest. He knew that we were probably going to do it again. This is what systemic oppression looks like. A man with power comes to the game, tweets a couple of things out and leaves the game with an attempt to thwart our efforts. Based on the information I have, that's the assumption I've made."
Later, on Twitter, President Trump explained how he had been behind Pence's departure from the Lucas Oil Stadium. "I asked @VP Pence to leave stadium if any players kneeled, disrespecting our country. I am proud of him and @SecondLady Karen," he wrote on Twitter.
On Monday morning, he claimed on Twitter that Pence's trip to Indianapolis was "long planned," but the VP was never going to see the whole game, anyway. According to the Guardian, Air Force Two was due to take off from Indianapolis international airport at 4 p.m. on Sunday, while the game finished at 4.30 p.m. after overtime.
Trump has been in an on-going feud with the NFL ever since he suggested players who protested the national anthem should be "fired." At a rally last month he said: "Wouldn't you love to see one of these NFL owners, when somebody disrespects our flag, to say, 'Get that son of a bitch off the field right now. Out! He's fired. He's fired!'
"You know, some owner is going to do that. He's going to say, 'That guy that disrespects our flag, he's fired.' And that owner, they don't know it [but] they'll be the most popular person in this country."
His comments led to mass protests across the sport the following weekend, which looks set to continue through the season.
Uncommon Knowledge
Newsweek is committed to challenging conventional wisdom and finding connections in the search for common ground.
Newsweek is committed to challenging conventional wisdom and finding connections in the search for common ground.