Matthew Stafford: Detroit Lions Star Could Become NFL's Highest Paid Player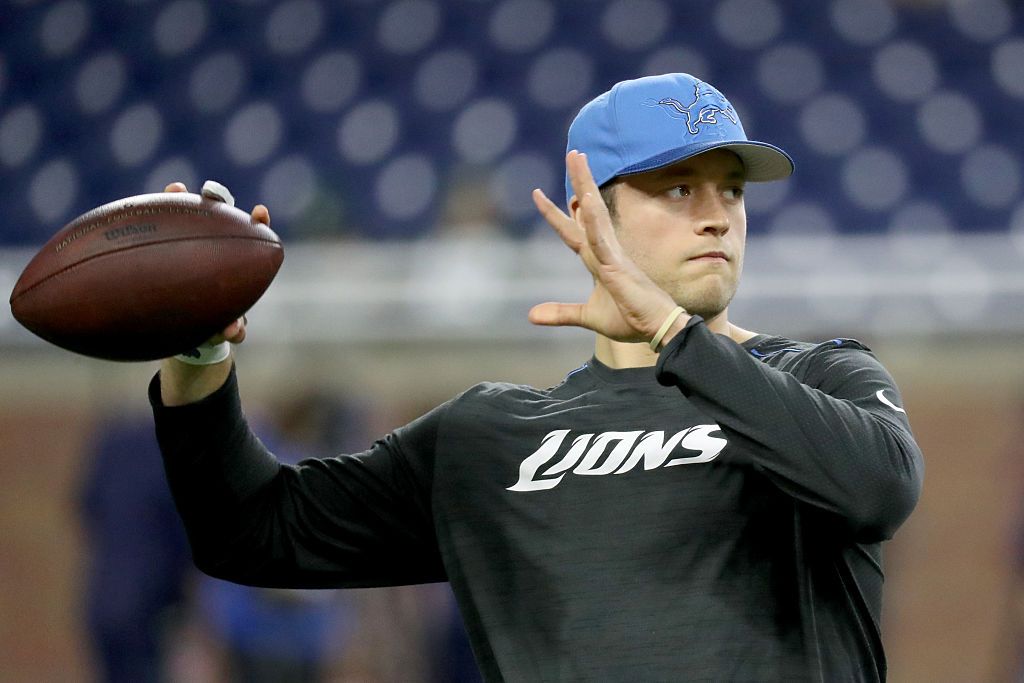 The Detroit Lions could be about to make quarterback Matthew Stafford the NFL's highest paid player.
General manager Bob Quinn has said he is confident that a contract extension for Stafford can be reached, but that will be up to Lions president Rod Wood.
Wood also suggested he believes a deal can be struck, and has implied that the 29-year-old could become the highest paid player in the league.
"I'm comfortable in getting a deal done with him, and we'll see where that ends up," Wood told ESPN. "It's going to be whatever it takes, I think, to make it happen from both sides, and whether he becomes the highest-paid or not, it'll be a short-lived designation because, as [general manager] Bob [Quinn] said, and I think it's true, if you're in the top whatever of quarterbacks, when your time comes up, your time comes up and then somebody else's time comes up, and they become the highest-[paid player].
"It's a premium position, and you need to have a very, very good player at that position to be credible and be competitive, and I think we do have that, and we're working on getting a deal done."
Stafford is entering the final year of a three-year deal signed in 2015 that is worth $53 million. He has grown into one of the best quarterbacks in the league, producing 30,303 passing yards and 187 touchdowns.
The concern for the rest of the league is whether giving Stafford such a high salary will set a precedent for the rest of the league.
Derek Carr, the Oakland Raiders quarterback, is currently in talks with the team about extending his contract. The deal could reach $25 million per year, according to reports. Peyton Manning was the highest paid player in the NFL when he received $35 million in 2004.
Wages in the NFL for quarterbacks could be about to inflate even further.