Giants Could Have Odell Beckham Jr. for Monday Night Clash—And Beyond 2018, as Contract Talks Progress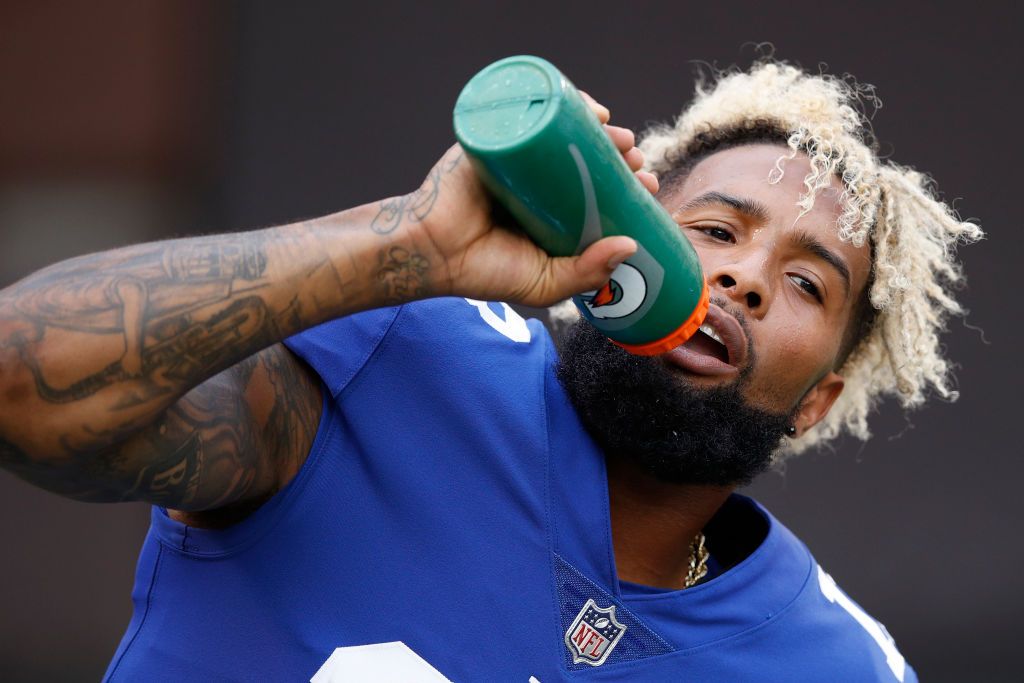 The Giants were boosted ahead of Monday's clash with the Lions as Odell Beckham Jr., the team's influential wide receiver, looks set to return from injury—and may sign a new contract as well.
The 24-year-old sprained his ankle during the NFL preseason and was expected to miss several weeks due to the injury, but could return for the team's second game.
After missing the 19-3 defeat to the Cowboys last week, Beckham's status for the game at MetLife Stadium on Monday night remains unclear.
According to The Washington Post, Beckham looks set to play, having practiced for the first time this week since the injury on August 21. He is said to have moved well while practicing in the red zone.
In Saturday's final injury report, Beckham was listed as questionable. He will be assessed in the warm-up for the game.
Read more: The Bengals may be historically bad after brutal loss to Texans
Beckham's long-term status with the Giants is a talking point as well. The positive news for the Giants is that Beckham and his team are willing to discuss a contract extension during the season, according to CBS.
Having totaled 288 receptions for 4,122 yards and 35 TDs in his first three seasons, Beckham has proved to be one of the most prolific players in the NFL. He also has proved to be a steal for the Giants, with New York paying him just $1.8 million this season. (That salary will rise to $8.5 million in 2018.)
Beckham's absence in the Giants' loss to the Cowboys will only strengthen his negotiating position as he reportedly seeks a salary that reflects his value to the team.
Beckham made it clear he was frustrated being on the sidelines. Over the weekend, he tweeted those who were messaging him about their fantasy football teams: "No offense," he wrote. "I could care less about ur fantasy teams. This is my Real Life."