Thunder Needs More Than Carmelo Anthony to Win Championship, Says Ohio Governor John Kasich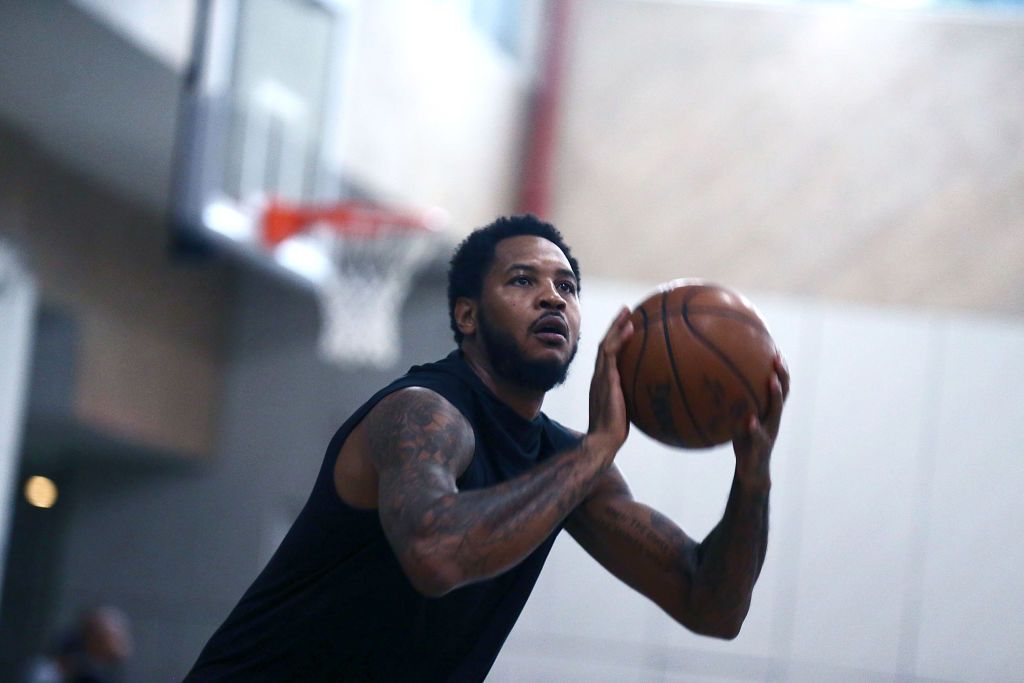 John Kasich has the answers to more than just Ohio's politics. The state governor says he even knows how the Oklahoma City Thunder can win the NBA Championship: playing with two balls.
Kasich, governor of Ohio since 2010 and a fervent basketball fan, followed the summer's trades and signings with intrigue, especially Carmelo Anthony's move from New York Knicks to the Thunder.
Asked by TMZ in the streets of New York what he thought about the trade on Monday, Kasich gave his advice to Anthony's new coach Billy Donovan.
"I don't know," Kasich said. "They're gonna need two basketballs when Oklahoma City plays, one for him and one for his teammates."
Seems Kasich believes the addition of the 33-year-old forward is not going to transform the Thunder into Championship contenders overnight, even with Russell Westbrook and Paul George in the team.
Related: Trump drags Usain Bolt into national anthem debate with NFL
Like many Cavs fans, it took a while for Kasich to decide what he made of the departure of Kyrie Irving to Boston, with Isaiah Thomas arriving in Cleveland in the trade of the summer.
"At first, I didn't know what to think," Kasich added, "because Kyrie is so great, but now, as people say, Thomas is healthy.
"A couple of the other pics they got, the guy plays good defense. So on balance it's a draw or maybe slightly Cleveland but I'm not sure."
The big debate that has gripped the nation as well as the sports world over the past week and beyond is players taking knees in the NFL. On Friday, President Trump urged the heads of football teams to fire any player who chose to kneel during the national anthem.
"Wouldn't you love to see one of these NFL owners, when somebody disrespects our flag, to say, 'Get that son of a bitch off the field right now, out, he's fired. He's fired'," Trump said at an Alabama rally Friday. But the reaction was not what he'd hoped for.
Prior to the NFL games Sunday, many players protested—some took a knee, others linked arms and some remained in the locker room—during the national anthem.
Asked what he made of the debate, Kasich simply said that "everybody has a right to protest in America."