Pep Guardiola: The Defeat Worse Than Manchester City's Loss to Barcelona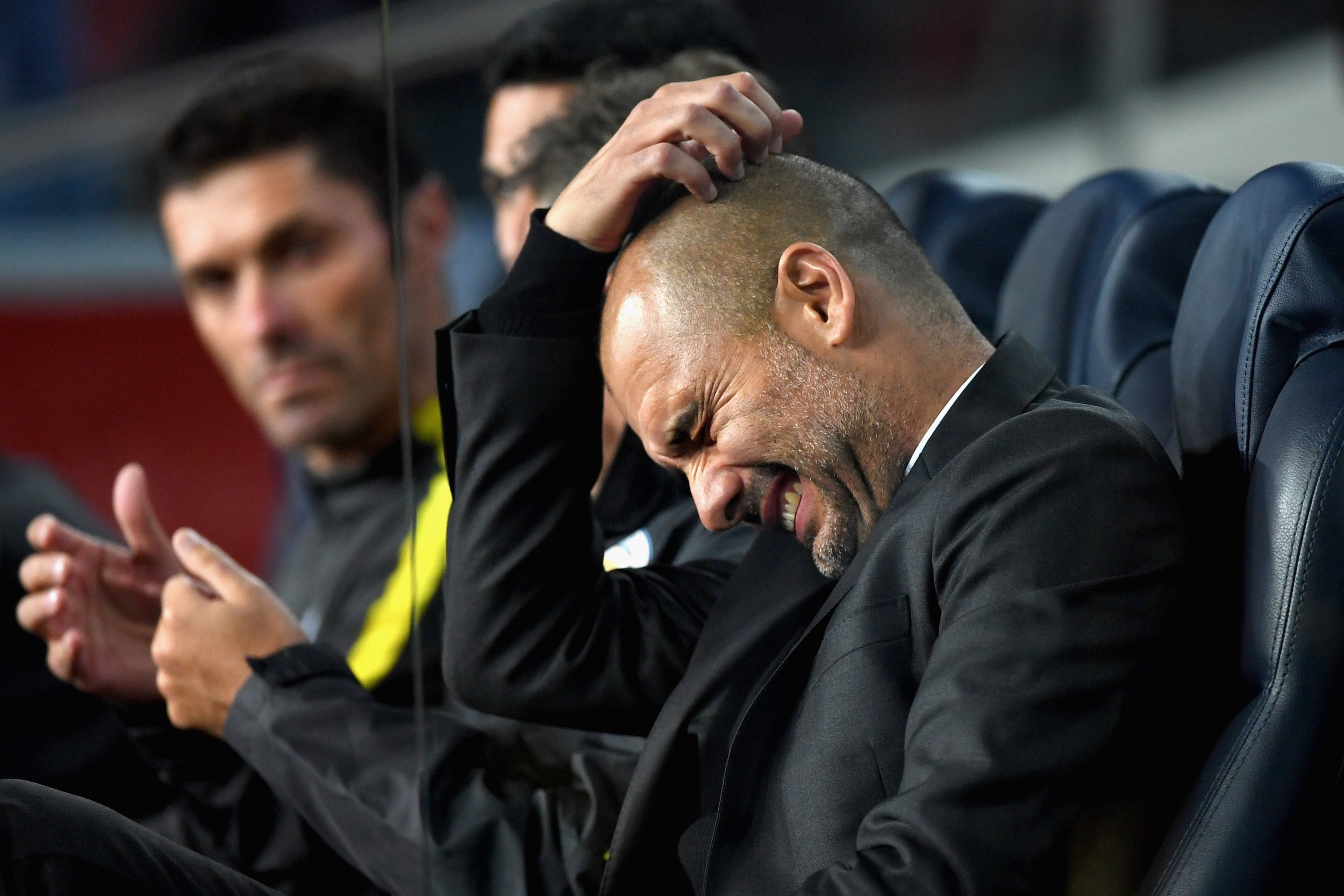 Pep Guardiola insists Manchester City's 4-0 defeat to Barcelona in the Champions League Wednesday was not the worst loss of his career.
On his return to the club where he played and managed, Guardiola witnessed Lionel Messi tearing through his team to score a hat-trick before Neymar added a fourth.
But after the game, the City boss cited a 4-0 defeat to Real Madrid in 2014 during his days at Bayern Munich as the worst of his career.
"It was the who situation and the mistakes I made with the starting line-up," Guardiola said.
"Last time, with Bayern, we didn't create chances but today we did, we created chances to score one or two goals.
"But Barca can punish you, they have a lot of quality. We controlled, except the goal."
Bar Messi's opening goal in the 17th minute, City had matched the home side in Catalonia. But the game took a turn when former Barcelona goalkeeper Claudio Bravo handled outside his box eight minutes into the second half.
He was shown the red card and Messi went on to put the game out of City's reach in the next 16 minutes, securing the 37th hat-trick of his Barcelona career.
City remain second in group C, with Barcelona opening up a five-point lead over its English rivals.