Premier League 2017-18 Schedule: Update Your Diary With All The Big Games Next Season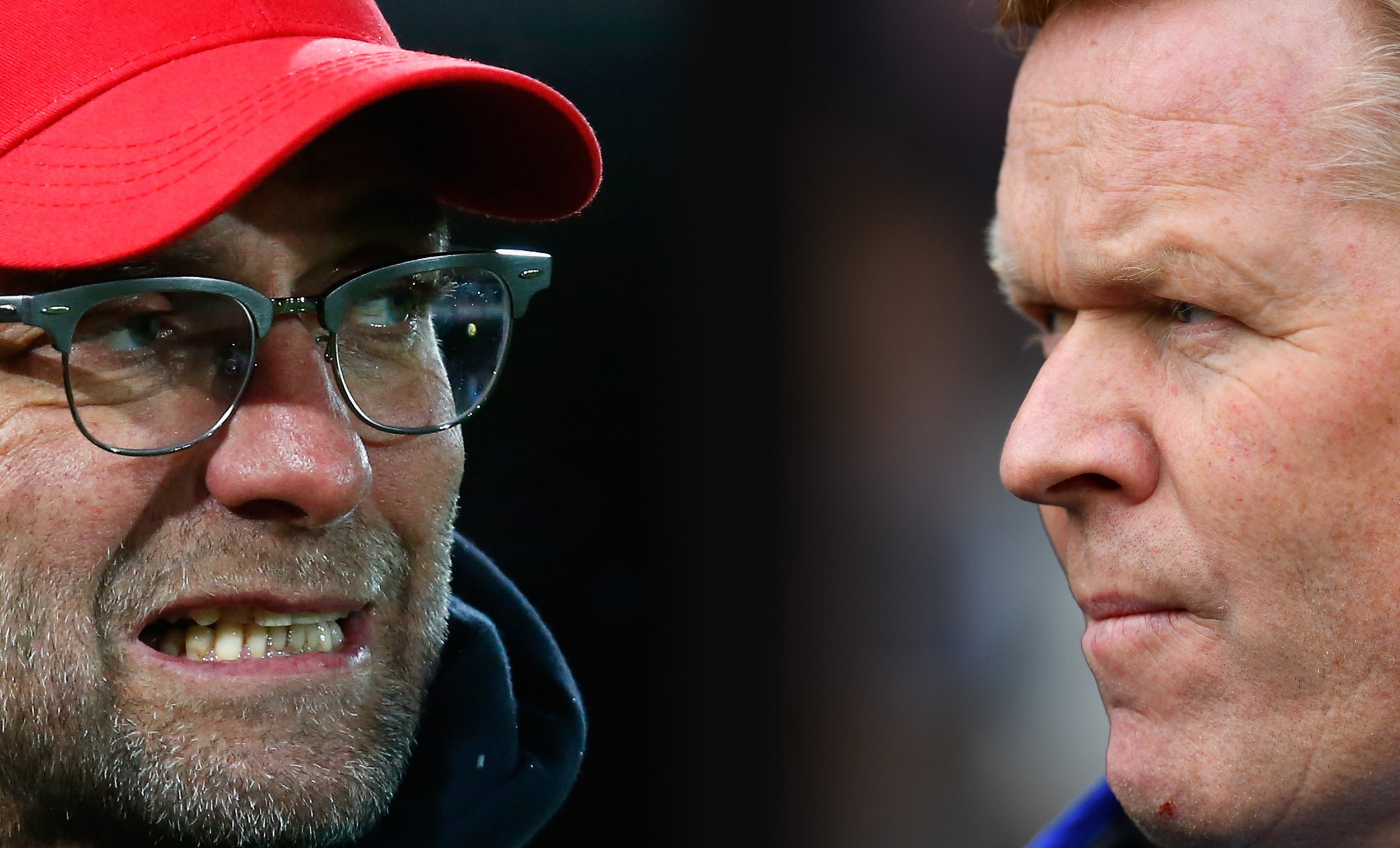 On Wednesday, football fans were able to get their first look at the Premier League fixtures for the 2017-18 season.
Here, Newsweek takes you through the dates of the biggest derbies and games, as well as the key matches for your club:
Five Biggest Derbies:
1. Manchester United vs Manchester City—December 9, 3pm
2. Arsenal vs Tottenham Hotspur—November 18, 3pm
3. Liverpool vs Everton—December 9, 3pm
4. Southampton vs Bournemouth—December 2, 3pm
5. Huddersfield vs…Well, anyone really—Various
Five Top Clashes:
1. Chelsea vs Manchester United—November 4, 3pm
Jose Mourinho returns to his former club, the home of the Premier League champion, a title he is aiming to capture for the fourth time. Antonio Conte and Mourinho clashed in this fixture last year.
2. Liverpool vs Manchester City—September 9, 3pm
Jurgen Klopp and Pep Guardiola, the two revolutionary tacticians in the Premier League, go head-to-head in what is always expected to be a goal fest.
3. Arsenal vs Manchester United—December 2, 3pm
Any match involving Mourinho and Arsene Wenger is likely to be feisty, hyped up and, hopefully, entertaining. These are two teams desperately looking to return to the Premier League summit.
4. Manchester City vs Tottenham—December 16, 3pm
Mauricio Pochettino's Spurs derailed Guardiola's perfect start in the Premier League last season. Pochettino's club has been, statistically, the best team over the past two seasons but trophyless.
5. Arsenal vs Manchester City/Chelsea—or whichever club Alexis Sanchez joins, anyway.
Sanchez looks set to be on his way out of the Emirates Stadium, and if he joins a Premier League title rival, his return to north London will be a tense affair.
Important fixtures for your club:
Arsenal
- Tottenham—February 10, 3pm
- Chelsea—January 1, 3pm
Bournemouth
- Southampton—December 2, 3pm
- Brighton and Hove Albion—September 16, 3pm
Brighton and Hove Albion
- Crystal Palace—April 15, 3pm
- Manchester United—November 25, 3pm
Burnley
- Watford—April 7, 3pm
- Swansea City—November 18, 3pm
Chelsea
- Tottenham—August 19, 3pm
- Manchester City—September 30, 3pm
Crystal Palace
- Brighton and Hove Albion—November 28, 7.45pm
- Watford—December 12, 8pm
Everton
- Southampton—November 25, 3pm
- Tottenham—September 9, 3pm
Huddersfield Town
- Brighton and Hove Albion—December 9, 3pm
- Manchester United—February 3, 3pm
Leicester City
- Tottenham—November 28, 7.45pm
- West Ham—May 5, 3pm
Liverpool
- Chelsea—May 5, 3pm
- Manchester United—March 10, 3pm
Manchester City
- Chelsea—September 30, 3pm
- Manchester United—December 9, 3pm
Manchester United
- Liverpool—October 14, 3pm
- Manchester City—April 7, 3pm
Newcastle United
- Liverpool—March 3, 3pm
- Brighton and Hove Albion—December 30, 3pm
Southampton
- Bournemouth—December 2, 3pm
- Liverpool—February 10, 3pm
Stoke City
- Arsenal—August 19, 3pm
- West Brom—August 26, 3pm
Swansea City
- Watford—December 30, 3pm
- Burnley—February 10, 3pm
Tottenham Hotspur
- Chelsea—March 31, 3pm
- Arsenal—November 18, 3pm
Watford
- Arsenal—October 14, 3pm
- Huddersfield—December 16, 3pm
West Brom
- Leicester City—October 14, 3pm
- Arsenal—December 30, 3pm
West Ham
- Tottenham—December 30, 3pm
​- Chelsea—December 9, 3pm
*All kick-off times are UK
Premier League 2017-18 Schedule: Update Your Diary With All The Big Games Next Season | Sports