Premier League: Meet The Team of Stars Who Could Join Your Club on a Free Transfer Next Summer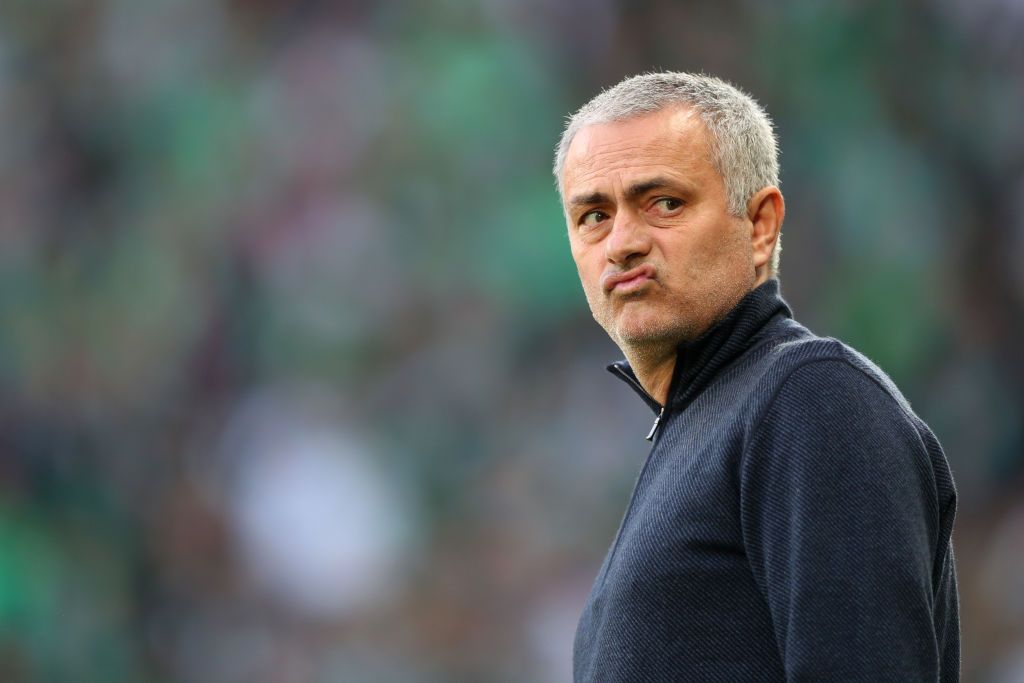 After a summer in which price tags of footballers inflated to levels never seen before, the Premier League may have some bargains available.
Neymar's gold-plated move from Barcelona to Paris Saint-Germain for £199 million (about $263 million), the £135.5 million transfer of Ousmane Dembele to the Camp Nou from Borussia Dortmund, and Barca bidding £140 million for Liverpool's Philippe Coutinho all suggest valuations will never be the same. Even Everton was willing to pay £45 million for Gylfi Sigurdsson.
So the possibility of pouncing on a player with Premier League pedigree, experienced and talented, but without the transfer fee, will appeal to all teams. And there's more than a few about. In fact, here, Newsweek has built a team of players from English football's top division who are in the final year of their contracts.
These players will, in January, be free to speak to any other club they choose, free to sign a pre-contract agreement that can see them make the move in the summer at no cost. So, browse away at the bargain rail, which, by the way, has been set up in a 3-4-3 formation because, well, it's fashionable now, isn't it?
Goalkeeper
Michel Vorm – We see so little of the Dutch goalkeeper nowadays, unsurprisingly given that he is No. 2 to Tottenham's Hugo Lloris. The 33-year-old has been with Spurs since 2014 having made a name for himself at Swansea City, as a fine shot-stopper who is also more than capable with his feet.
Defense
Luke Shaw – The youngest member of today's would-be free agents squad, Shaw was billed as one of the brightest players in English football not so long ago. A broken ankle and lack of faith from Manchester United boss Jose Mourinho could see him leave Old Trafford for nothing next summer.
Robert Huth – No scoffing allowed. Little more than 12 months ago, Huth was part of one of the most resolute defenses as Leicester City won the Premier League title—his third after also winning it with Chelsea in 2005 and 2006. Although 33 years of age, he has experience to offer and muscle to use.
Martin Kelly – After developing through the Liverpool academy, Kelly has never quite shone as bright as expected. But the potential and quality is certainly there. Now, at Crystal Palace and 27 years old, he has what is likely to be his last chance at really making it. He has played for England, FYI.
Midfield
Emre Can – Another of the youngsters in the Liverpool team, Can just oozes potential. A powerful central midfielder, capable of tackling, passing, scoring at the age of 23. Sure, there's some fine tuning that needs to take place, and Jurgen Klopp would like to do that at Liverpool, but the German could be the steal of the summer.
Fernandinho – For all the attacking talent at Manchester City, Fernandinho is the one that keeps the Pep Guardiola team from toppling over—which is why it is all the more bemusing that he appears in this list. The Brazilian would improve most Premier League teams.
Ander Herrera –The Spaniard has been a good squad player at Old Trafford since joining from Athletic Bilbao in 2014, but that was it until last year. Under Jose Mourinho, Herrera excelled, becoming one of Mourinho's warriors in the midfield and was awarded the Sir Matt Busby Player of the Year award. But having signed Nemanja Matic this summer, he has fallen down the pecking order at Old Trafford.
Daley Blind – The third–and not final–United player to appear in the list. Blind remains a key part of the team for Mourinho as he looks to find a left-back that he is happy with, and it is the 27-year-old Dutchman's versatility that makes him such a perfect squad player.
Attack
Juan Mata – If it weren't for the array of talent the Spain squad has in midfield, Mata would be one of the nation's top players. He still is, really. A Champions League winner, two-time Europa League winner, as well as twice holding the FA Cup, Mata has the ability to unlock any defense he comes across. He was also valued at £37 million and that was three years ago.
Mesut Ozil – At one time the German was deemed one of the most creative players in European football. At Arsenal, he has had peaks and troughs, failing to turn up—figuratively rather than literally—in some big games. But the prospect of having Ozil in your team and not paying a penny for him will appeal to most managers. Manchester United and Inter Milan are linked already.
Alexis Sanchez – Possibly the bargain of the decade. After Arsenal refused to sell Sanchez to Manchester City on transfer deadline day for £70 million, the Chilean forward may walk out the Emirates exit and through the Etihad entrance for nothing. He has scored a goal every other game for Arsenal since signing from Barcelona in 2014, and is one of the league's leading players.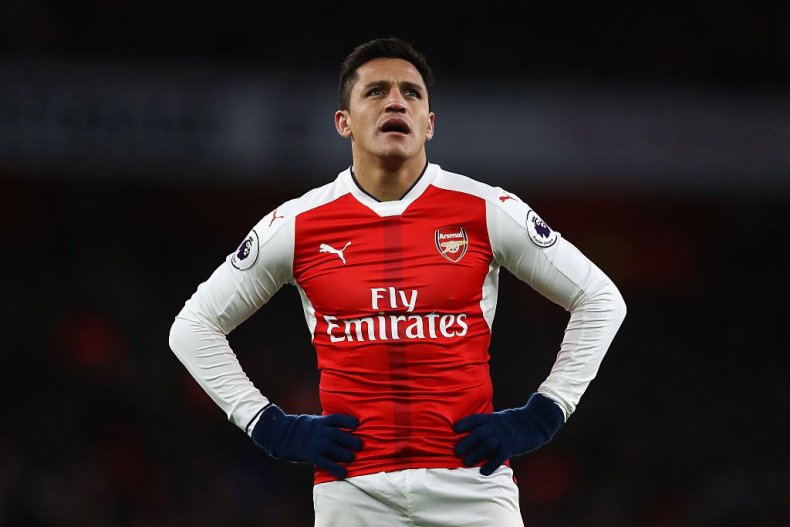 Substitutes
Willy Caballero – A more than capable No. 2, the Argentine usurped Joe Hart at Manchester City under Guardiola and is now at Chelsea.
Glenn Johnson – Age saw the 33-year-old only make the bench, but his experience includes playing for five Premier League clubs.
Marouane Fellaini – Fast becoming one of the key players in Mourinho's United squad, but also approaching the end of his contract. A useful tool to have.
Ross Barkley – Despite having a turbulent time at Everton of late, there's no denying Barkley has the potential to be one of England's best midfielders in years to come.
Jack Wilshere – We may have said the above about Wilshere a few years ago, but injuries have really plagued the Arsenal man once described by Xavi as the "future of English football."
Diafra Sakho – Still scoring goals for West Ham despite Slaven Bilic's side being rather woeful this season. Worth a punt.