Olympics 2024: Can Donald Trump Convince IOC to Award Games Los Angeles over Paris?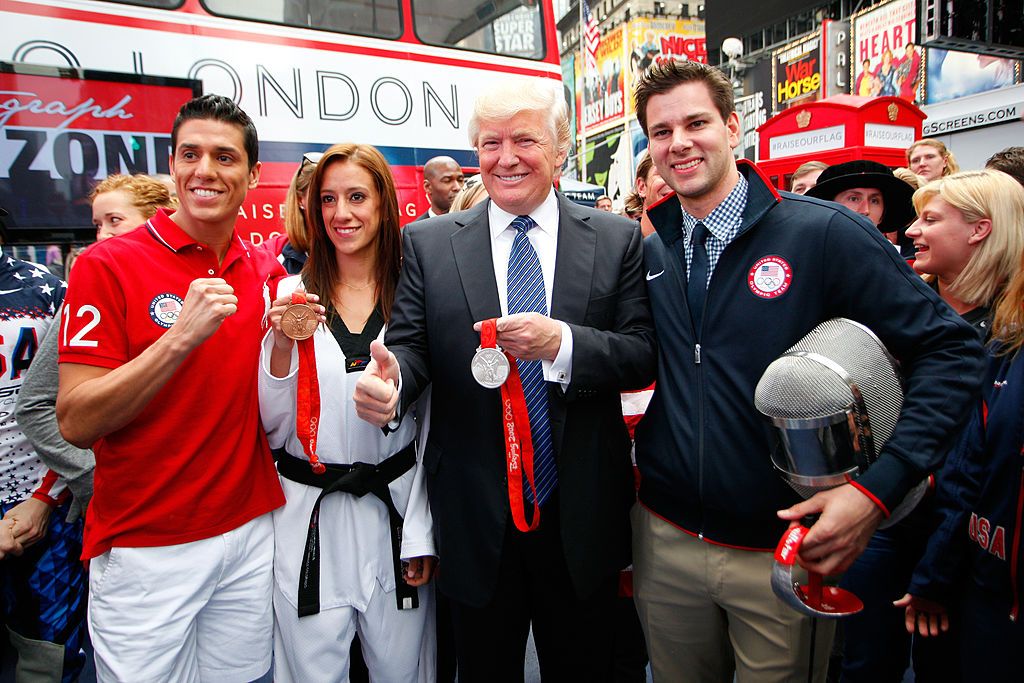 President Donald Trump has put his weight behind Los Angeles' bid to host the 2024 Olympic Games as it goes up against Paris.
The bid team for LA 2024 is presenting to members of the International Olympic Committee at the governing body's meeting in Lausanne, Switzerland on Tuesday, on the same day as Paris.
Newly elected French President Emmanuel Macron arrived in Lausanne on Monday to put his support behind his nation's bid, while Trump gave his backing through social media.
"Working hard to get the Olympics for the United States (L.A.). Stay tuned!" Trump wrote on Twitter on Tuesday morning.
IOC President Thomas Bach met with Trump at the White House last month, a day after Bach announced a new sponsorship deal with chipmaker Intel Corp in New York that is set to run until 2024.
Trump's predecessor Barack Obama didn't invite the IOC to the White House but did attend a session in Copenhagen in 2009 to back Chicago's ultimately unsuccessful bid for the 2016 Games.
Heads of state are usually present at the host city vote, which this year will take place in September to give their bid a final push, but Macron has opted to be present now.
"It is a very good sign to say that we are confident and we will win," Anne Hidalgo, the mayor of Paris who is also in Lausanne, told reporters, referring to Macron's presence. "It is very good for us, very good for us."
This is not the first time Macron will meet with the IOC, having hosted its evaluation commission two days after being elected to office.
Paris and L.A. are bidding for the 2024 Games though the IOC is widely expected on Tuesday to ratify an executive board recommendation to award both the 2024 and the 2028 Games at the same time, ensuring both candidates are awarded the right to host the Olympics, albeit four years apart.
Four other cities dropped out of the race due to cost concerns. That forced the IOC to consider changing the bidding process and award two Games at the same time, making bidding more attractive to potential hosts.
The only thing that will be decided in September will be the sequence, though Paris is widely seen as the frontrunner for the 2024 Games. Los Angeles has hinted it would accept the 2028 Olympics.
"We wanted to engage immediately with the new president (Macron). He was very receptive and committed. Two days after taking office he decided to welcome the evaluation commission," said 2024 Games co-chair Tony Estanguet.
"For him it is a national project, a national priority."
The Games were previously staged in Paris in 1900 and 1924, and in Los Angeles in 1932 and 1984.